Apple MagSafe Battery Packs launched finally after 8 months of the iPhone 12 series launch by the tech giant. These new battery packs from Apple will magnetically attach to the back of the iPhone 12 series. Then the MagSafe battery pack will charge the iPhone wirelessly with new MagSafe technology.
Also, these battery packs provide additional battery life to heavy users of iPhones. This way users can charge their iPhone on the go wirelessly without any fuss.
Apple MagSafe Battery Pack Specifications and Features
The previous generation MagSafe Battery Pack was used to connect the iPhone with a lightning port. These new MagSafe Battery packs connect with the help of magnetic technology used for wireless charging on new iPhones. The battery packs should align perfectly with the MagSafe on the back for the charging.
The supported Apple devices for the Battery packs are the iPhone 12, iPhone 12 Mini, iPhone 12 Pro, and iPhone 12 Pro Max.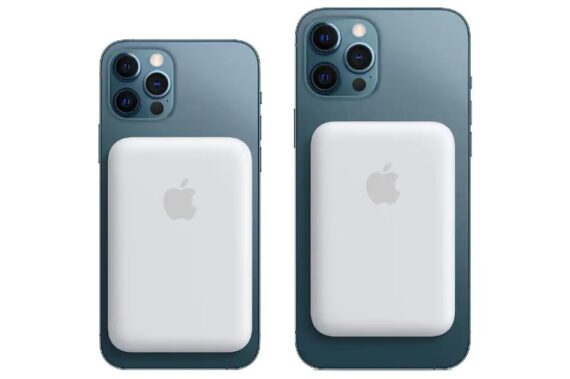 The iPhone starts charging from the MagSafe battery pack automatically after attaching; there is no need for a button to start the charge. Moreover, you can charge the iPhone and MagSafe battery pack simultaneously by connecting the lighting cable to the battery pack.
This way both the iPhone and the battery pack charge at the same time; for easier connectivity and more lasting battery life. The battery capacity of the pack is of 1,460mAh cells.
The MagSafe battery pack charges at a rate of up to 5W to the battery of the iPhone and Apple recommends users charge the battery pack with a power adapter higher than 20W. Nonetheless, the battery pack chargers at 15W while still connected with a 20W adapter.
Unfortunately, Apple does not provide a lightning cable or adapter with the battery pack which means, users, additionally need to buy the cable and adapter from the store.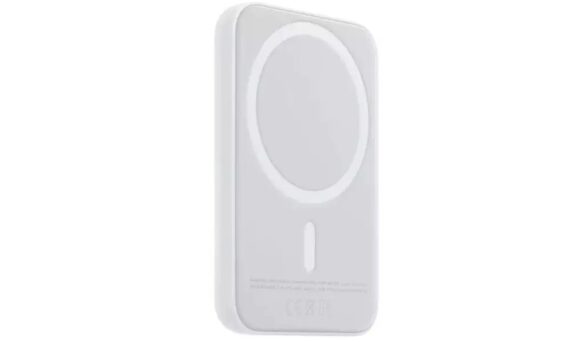 Price and Availability
The Apple MagSafe battery pack starts at $99 in the US and Rs. 10,900 in India. The battery pack is available for purchase in the United States and the deliveries will start from July 19. The Apple India store has listed the MagSafe battery on the website and may soon get available for purchase in India.