A broken screen is a nightmare of every iPhone users because once they have it, the fixing may take time and effort. That's why most of the iPhone owners carry their phone like a precious delicate thing not to be mishandled.
You won't have to wait weeks or even months to get the broken display of your iPhone repaired, nor do you have to find an official retailer store to get it fixed faster anymore. Apple is going to make the process easier and faster by the end of 2017.
Apple will Make it Easier to Fix the Broken Display of Your iPhone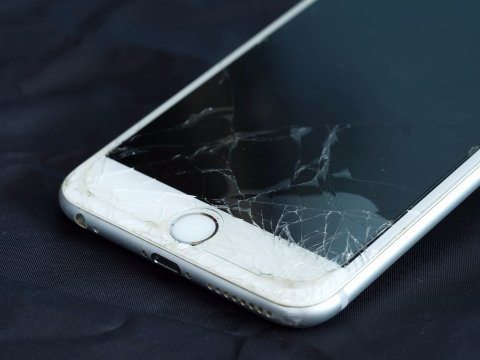 When you broke the display of your iPhone now, it may take even months to get back to you after revoking the damage. The main reason for the delay is the absence of display crack mending machines (named Horizon Machine) in all the stores and service centers.
The company has restricted such machines to its retailer stores and only a few third-party shops only. For the same reason, your device should be shipped to the stores with Horizon machines and it needs to be delivered back. That's why the broken display fixing of iPhone take so much time that users get frustrated with it.
What if an iPhone user wants to get the issue fixed in another store? Unless the technician isn't careful enough, he can void the warranty by even mildly damaging other parts of the phone. So, the only available solution is to find an authorized service center with the so-called Horizon Machine.
We know Apple always want to keep the things complicated. Maybe it is for the exclusivity, they didn't make the specific machine available in other stores. But the tactic almost backstabbed them as the customers started blaming the company for making them impatient to wait for the device.
Also Read:-  iPhone 5 and 5S now Supports 4G Voice and Video Calling with Latest Jio4GVoice App for iOS
By the end of the year 2017, Apple is going to bring Horizon Machines to over 400 third-party authorized service centers in 25 countries. Provided the number of total service centers (about 4800), the current plan may look negligible. Still, they have plans to expand the practice to more centers in the upcoming years.
The company is already on its way of testing the use of Horizon Machines in four different cities around the globe. We assume the pilot program showed them a green flag so that, the move gets promoted to its first episode.