We have yet another rumor regarding the next iPhones which will be released by Apple in 2020. This new rumor points to the fact that Apple's 2020 iPhones will have a display with double the refresh rate. Apple is in talks with display manufacturers to ship iPhones in 2020 with a 'switchable' 120Hz refresh rate panel.
This rumor comes from a Twitter account, IceUniverse famous for its Samsung and Apple leaks among others. The report also mentions that Apple is talking to the likes of Samsung and LG for the supply of higher refresh rate panels. If everything goes right, we might be seeing next year's iPhones with 2x the refresh rate than at present which is 60Hz.
Apple's 2020 iPhones to come with a 120Hz refresh rate panel: Rumour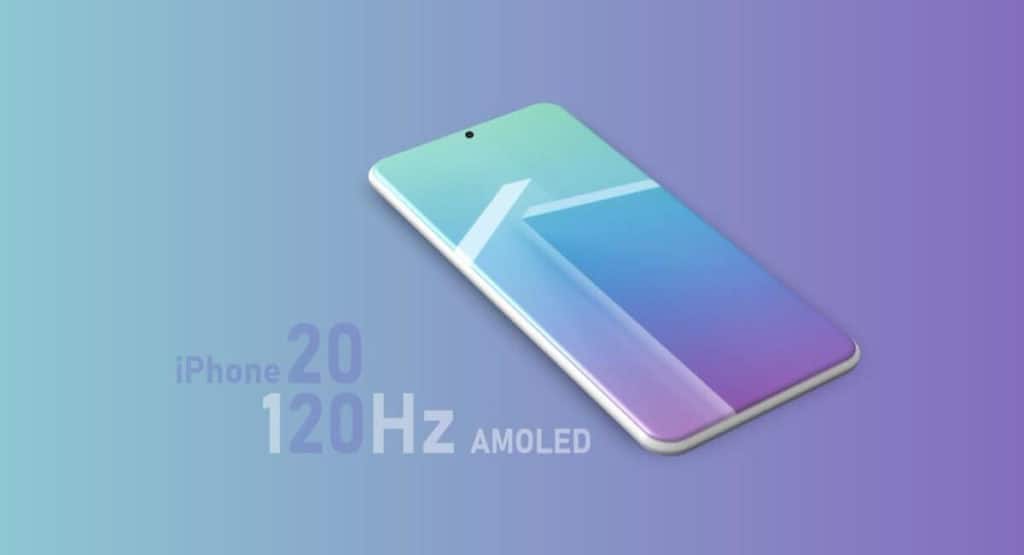 It has to be said that Apple's 2020 iPhones are expected to be packed with features. Because we are getting reports that most of Apple's products in 2020 will have 5G support. Now, we have a new report suggesting that a 120Hz refresh rate panel might be coming to the iPhones next year. However, this will be a 'switchable' panel which means that it will jump to and fro between 60Hz and 120Hz.
Basically, the refresh rate is a mechanism which tells you how a display refreshes the content on your screen. It is also quite obvious that a 120Hz panel will be twice as better as a 60Hz screen. Also, you can notice the difference when you are browsing, scrolling or playing games. As the content on your screen refreshes twice as fast and you can notice the difference.
Now, a 120Hz refresh rate panel is not new at all for Apple or other manufacturers. But since it is coming to the iPhones in 2020, it will be a major push towards these panels with a higher refresh rate. Because as we all know, any technology gets validated only when it comes to Apple products such as Notch, Edge-to-Edge display and more.
Talking about 120Hz refresh rate panels, Apple's latest iPad Pro variants already have them. Also, the latest flagship from OnePlus which is the OnePlus 7 Pro comes with a display having 90Hz refresh rate. That panel on the OnePlus also jumps between 60 and 90Hz in order to consume battery.
The report goes on to mention that Apple is in talks with Samsung and LG for supplying these panels. This comes as no surprise because we already know Apple's display supplier is Samsung and they have also bought panels from LG before.