Apple has been known for its invention. Dual Camera Technology, powerful A10 processor are the best part of its invention last year. With so many rumors, iPhone 8 is going to be announced today at Apple Special Event. Bring the decade of its inception, we can expect more than just iPhone 8.
Solving the puzzle, iPhone X has come into lime light. It is easily understandable that X (in iPhone X) is significant to the successful completion of the decade. This is the first event that is going to happen at Steve Jobs theatre. It is turning out to be the most exciting event of the history of Apple Events.
Apple iPhone 8 Event Live Streaming
The super exciting iPhone decadal event can be streamed only on Safari Browser (Mac) and Microsoft Edge (Windows 10). It can be viewed on all apple devices with the help of Safari and streaming can be viewed on Apple Tv. It is expected to unveil three iPhones (brand new) and upgrades for existing ones (Apple Watch, Apple Tv, and Airpod Wireless Earphones).
Apple iPhone Special Event Live Updates
10:33 PM IST: It's on. A few words in Steve Jobs voice (from one of his past speech) in the Steve Jobs theatre sounds inspirational.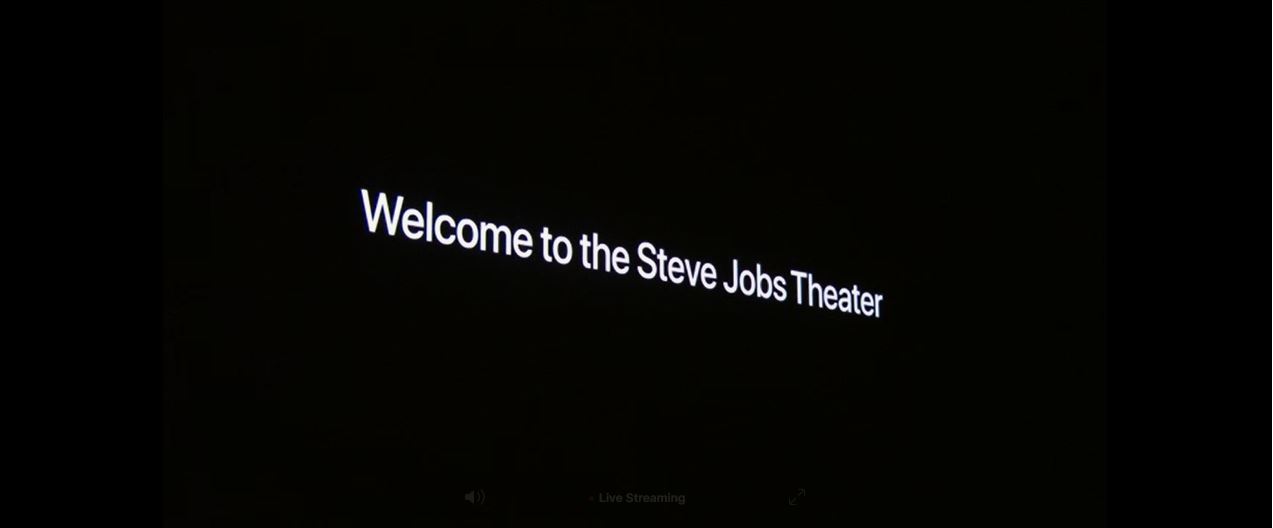 10:35 PM IST: Tim Cook announced that the theatre was dedicated to Steve Jobs. That's an incredible moment. A big round of applauds from the crowd.
10:43 PM IST: Angela Ahrendts addressed the gathering. The update on Apple Park seems interesting. They called it a next generation workspace, where Jobs lives on.
10:51 PM IST: Tim Cook back on stage with a fair introduction to Apple Watch Series 3. He mentioned 50% year over year growth.
10:59 PM IST: Jeff Williams on stage explaining the Apple Watch 3 Series. With the cellular feature, 14 million songs on the wrist, video calling etc Apple Watch 3 Series seems splendid. Other features include swim proof, 70% faster dual core processor, W2 wireless chip, All day battery and watchOS 4.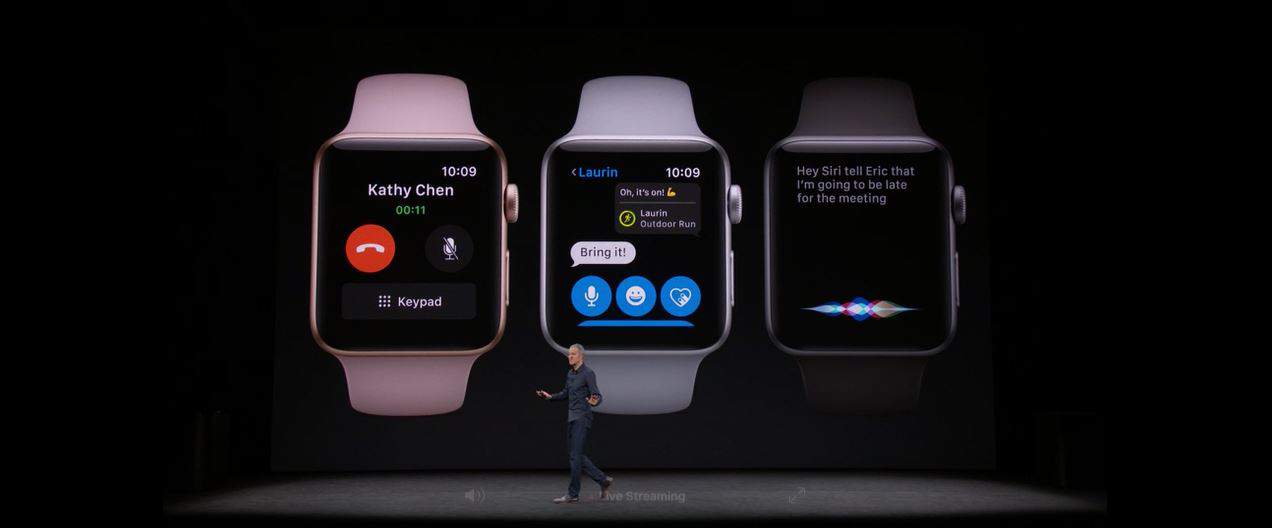 11:09 PM IST: Tim Cook back on stage with a sign off to Apple Watch. Introducing an incredible brand new 4K Apple TV.
11:11 PM IST: Eddy Cue on stage. Started off explaining the difference between 4K and 4K HDR straight away. Signing up with TV premier companies like Lionsgate, Sony Pictures etc will bring 4K HDR videos at zero cost. Playing 4K HDR games on its way. Online video streaming originals like Netflix and Amazon Prime will be available soon for free in HDR (4K).
11:22 PM IST: Jenova Chen, CEO of thatgamecompany is on stage explaining the SKY game. The best ever game for 4K HDR Tv.
11:25 PM IST: Eddy Cue on stage with an update. Pre-Order of Apple 4K HDR TV starting from September 15, 2017.
11:26 PM IST: Tim Cook back with an introductory note to iPhone.
For the first time, we are touching the software rather than hardware – Tim Cook

After innovation, after innovation, after innovation, we have huge iPhone release today – Tim Cook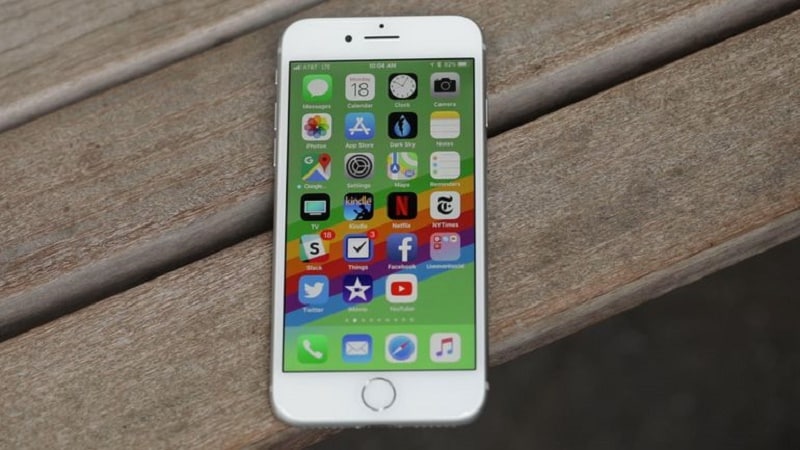 11:30 PM IST: Fill on stage introducing the water resistant and dust proof of iPhone 8 and iPhone 8 Plus. 25% better audio quality and deeper bass sounds phenomenal. Self-designed Apple GPU brings more liveliness to 3D games. iPhone 8 contains an A11 chip with 2 performance cores, 4 high-efficiency cores, and 2nd gen apple designed performance controller.
Portrait light mode seems splendid. With 12 MP dual camera and advanced optical image stabilization, it looks awesome.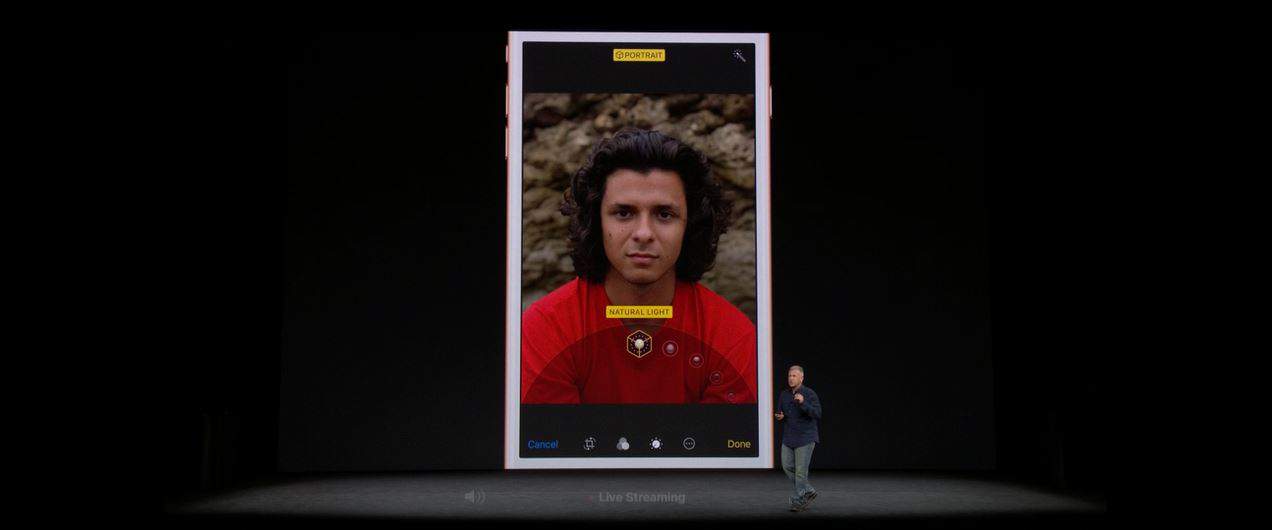 Slow motion videos can be recorded in 1080p with the latest Apple iPhone camera. The next advancement in camera is the augmented reality. Having said that, iPhone 8 is the first ever camera to provide in-depth AR experience (just as you see).
11:40 PM IST: Atle from directive games on stage showing a small demo of an AR game. It just looks awesome.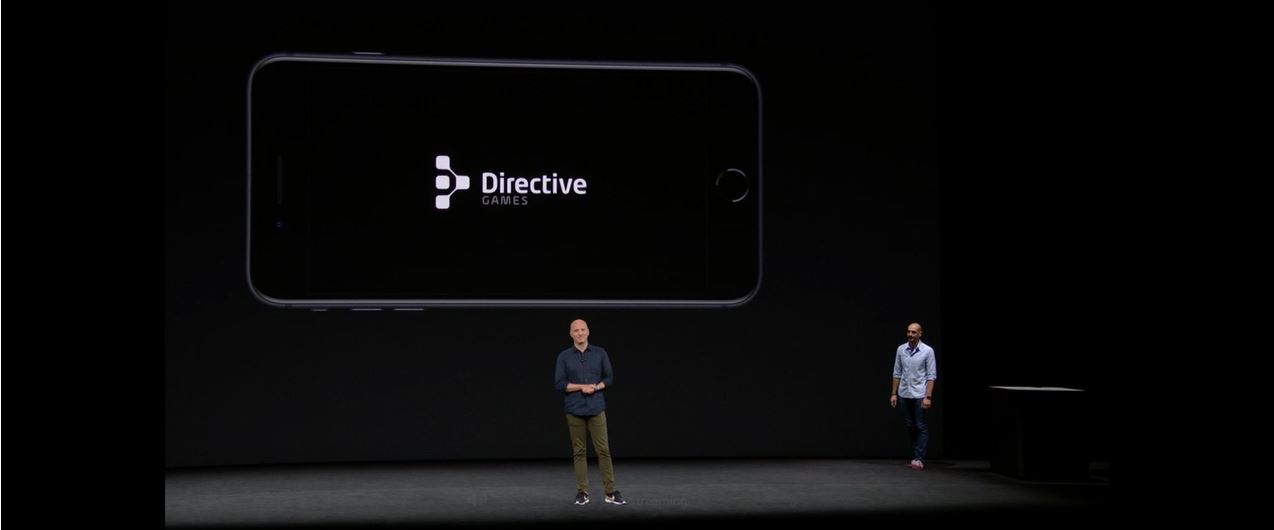 11:45 PM IST: Fill back with most awaited wireless charging technology. Wireless charging was introduced matching Qi standards.
iOS 11 update: September 19
iPhone 8, 8 Plus: Pre-Booking on September 15
iPhone 8: 64 GB, 256 GB
iPhone 8: Starting from $699
iPhone 8 Plus: Starting from $799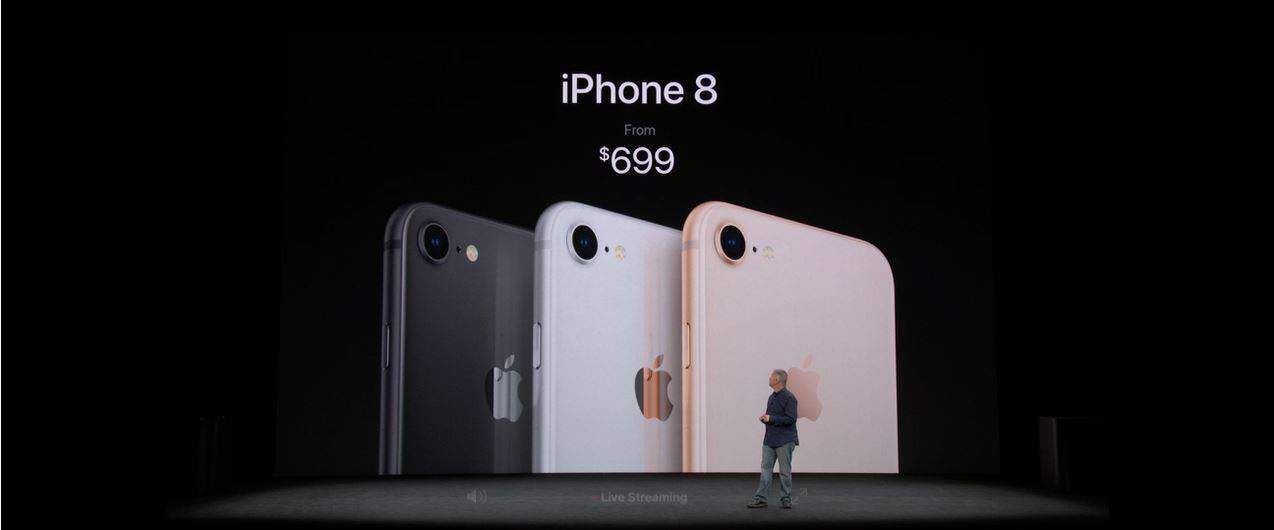 11:49 PM IST: Tim Cook on stage revealing the brand new iPhone X.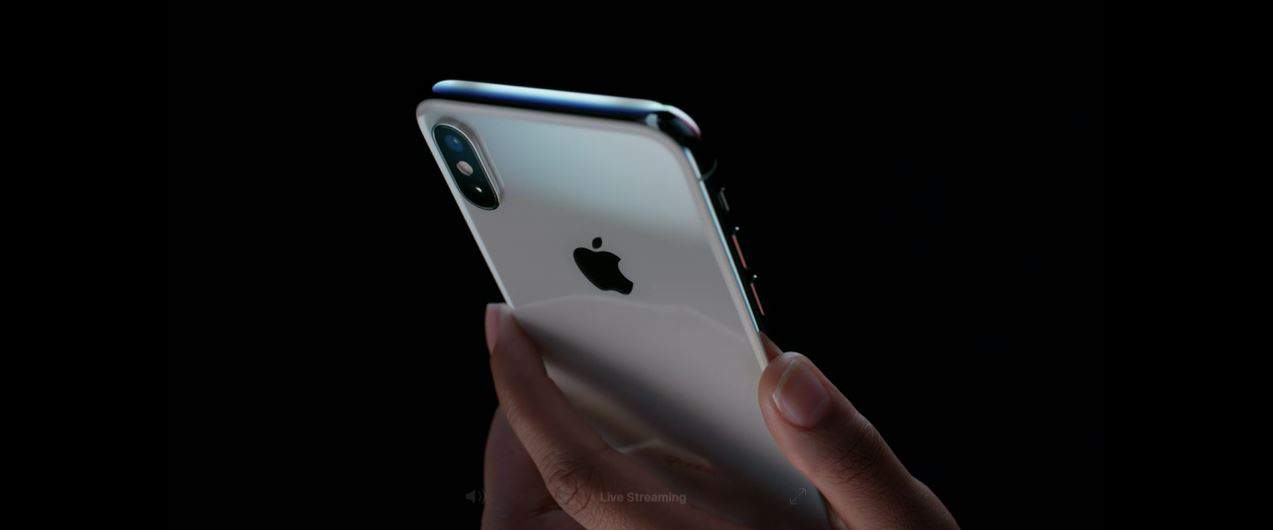 11:50 PM IST: Fill starting explaining ppi density, OLED display.
Tap on screen, iPhone will wake up – Fill
No home button. Just swipe up from the bottom, it will take you home. Wake up Siri using the large button present on the right side of iPhone. How do you unlock it?
No Swipe to unlock, No press home to open. It's just you. Yes, your retina. iPhone X uses face Id to unlock. A11 bionic processor does the rest for you. It's more secure, more fun. Face Id learns about you. No matter you wear glasses or mask or whatever, it reads you.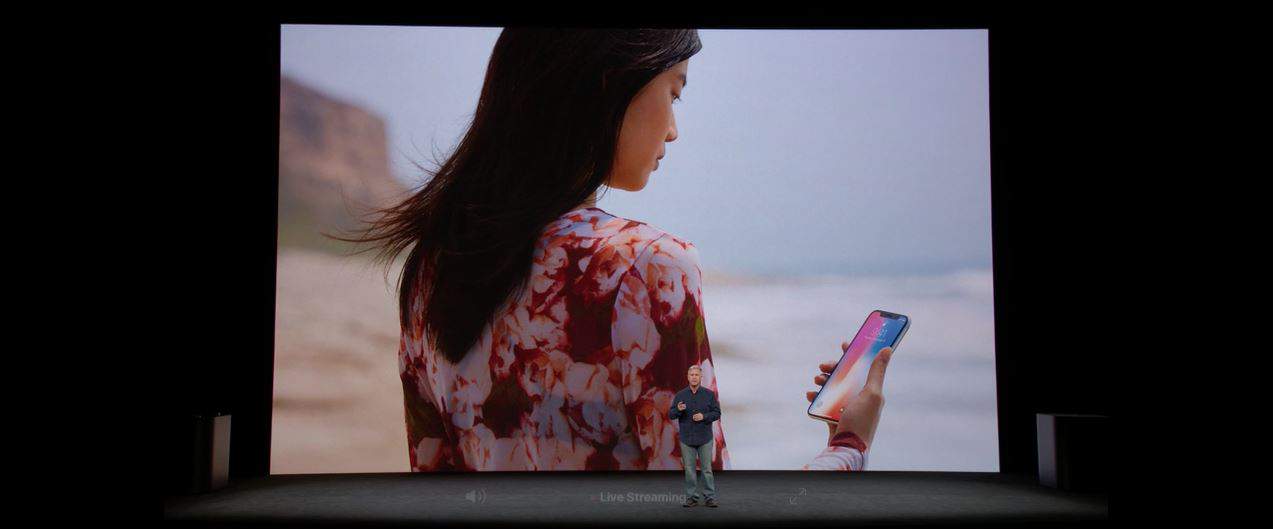 1 in a million can unlock your iPhone X (Beware of your evil twin). Apple pay can be done using the face Id, just like your touch Id. Isn't it fabulous?
The next fabulous thing with iPhone is Animoji (replacing emoji). Move sidewards to switch between recent apps. Control center will be similar to Android. Swipe down from the top and you have your brand new control center.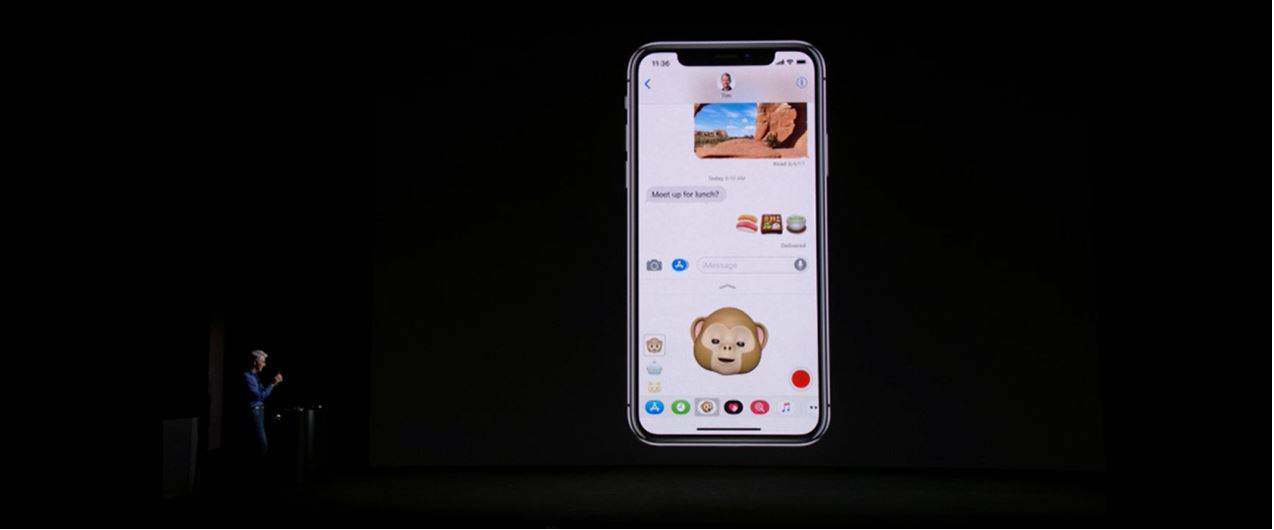 The Animoji will represent you on iMessage in your absence for sure. To be frank, the new facial recognition, makes the Animojis do the work for you.
12:11 PM IST: Fill back with few insights on iPhone X camera. With the world's best camera, iPhone X sample photos seem splendid (even the frozen one). Even the front true depth camera makes your selfie life.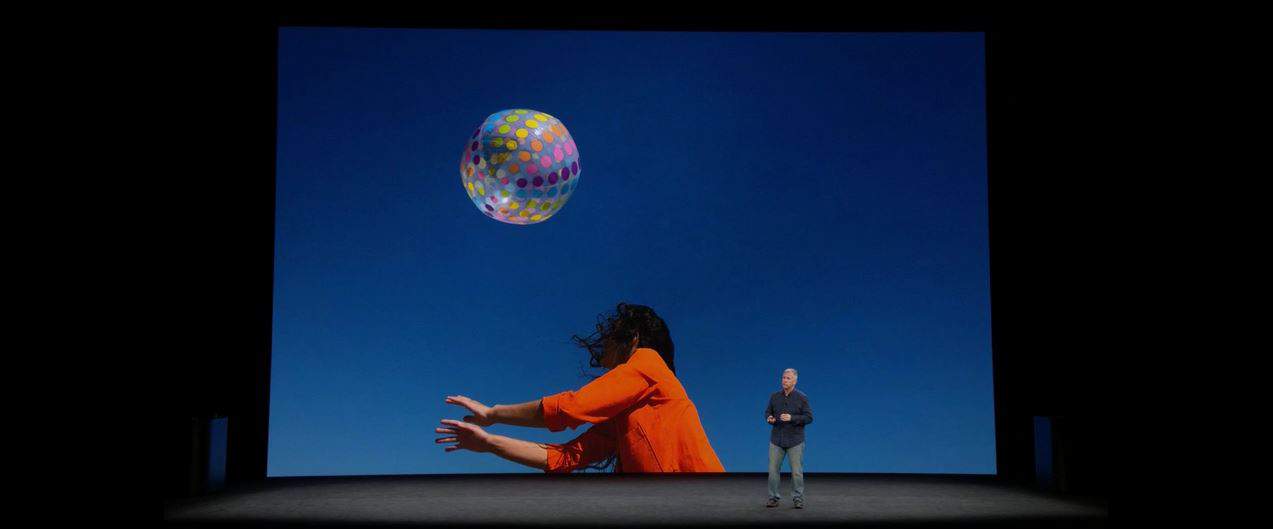 Battery lasts for more than 2 hours than iPhone 7. The A11 bionic chip aided in wireless charging of iPhone X. The processor specs include
2 performance cores
4 high-efficiency cores
Apple designed GPU
Apple designed ISP
Apple designed video encoder
Secure enclave with face ID
Introducing brand new AirPower to charge your iPhone X/iPhone 8, Apple Watch and Airpods too.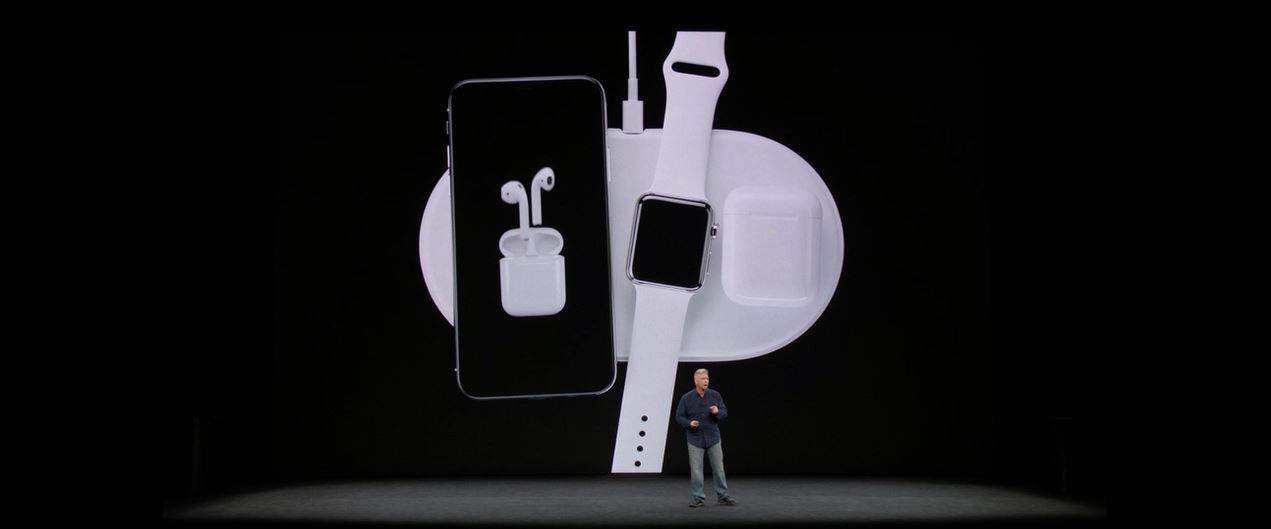 12:18 PM IST: Fill off the stage paving the way to an introductory video of iPhone X. Video speaks every single inventory aspect of iPhone X.
12:22 PM IST: Fill back with memory variants of iPhone X. It is same as iPhone 8 like 64 GB and 256 GB
Price: $999
Pre-Order: October 27
Shipping starts: November 3
12:23 PM IST: Fill steps down inviting Cook back on stage. Started providing a gist of what happened till now.
What a morning this has been? – Tim Cook
Recollecting Steve Jobs's words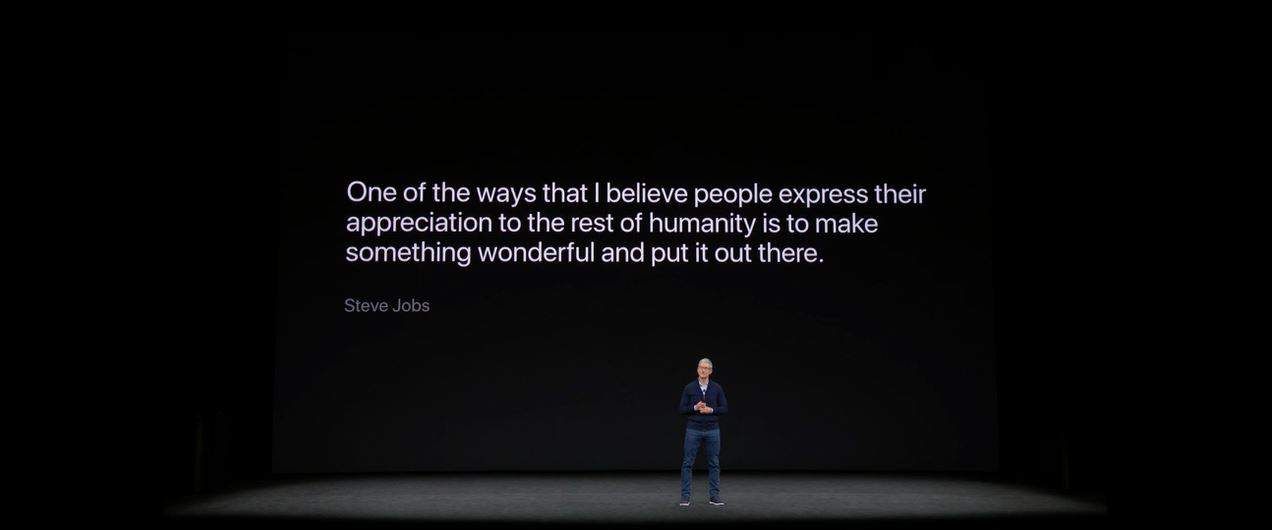 Apple's invention won't stop here. It will break the barriers in inventing new technology. That's it from the Apple's phenomenal September's event of the year 2017. We have covered each and every aspect of the event. Feel free to share this with the world. Let the world know that Apple has proved themselves again.
Stay tuned for interesting updates from Apple Special Event. Follow us on Facebook, Twitter.