You might have already heard of Shazam. We all experience that situation when we hear a portion of a song and can't recognize which one it is. Shazam ended such confusions by making it easy for smartphone users to identify the songs like a cakewalk.
Counted over a hundred million downloads on the Play Store itself, Shazam has shown the world another innovative idea to churn out gold from. And now, Apple has reportedly spent about $400 million to acquire the UK-based startup.
Apple Confirmed Acquiring Shazam, the Music Discovery App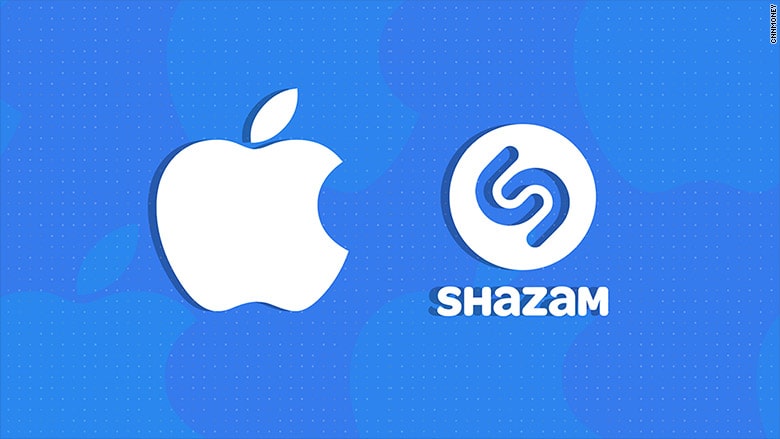 Apple, on Monday, has confirmed to major media outlets that they are closing the deal to buy Shazam platform. Arguably, it is one of the first apps that depicted the true potential of an iPhone by recognizing a song after hearing just a few bars of the tune.
Although the company didn't seem to have interest in revealing the deal amount, the sources close to Apple said it's about $400 million. The Shazam-Apple deal becomes one of the major acquisitions the company has ever done. In 2014, the firm grabbed Beats Electronics for $3 Billion, which makes it the biggest acquisition ever by Apple. In 1996, they also acquired Next Inc. for around $400 million and brought Steve back to the company.
However, the investors of the UK-startup might have become disappointed. When Shazam closed their last funding round in 2015, its calculated value was around $1 billion. The acquisition didn't even bring half the calculated sum to the table.
In case you don't know, the Shazam app uses the microphone of a smartphone to identify any songs getting played around. The best thing about it is you get suggestions to hear the same song from Apple Song or YouTube.
No matter how popular the service is, Shazam couldn't really develop a business around the music industry. In 2010, they had added a new functionality to the app that let television viewers identify an ad on the small device. The statistics showed the feature was used more than 700,000 times during the 2014 Super Bowl broadcast.
Also Read:- How to Sync iPhone Music, Photos and Videos Without any iTunes Errors
The app had about 170 million monthly active users in November, with 20 million of them residing in the US.
Apple observed their music service and Shazam are a natural fit. They also added that they have exciting plans in stores for the application. Who knows? Maybe, Siri might undergo a refinement in the area of music discovery (it got Shazam integration, back in 2014 itself).