Apple will launch a new iPhone this year which will OLED display. However, the company might also put the same OLED displays on its laptops and tablets, MacBooks and iPads respectively. Now, this is not because Apple wants to have better displays on all of its devices. Rather, this is because of a penalty it owes to Samsung Display which is its OLED supplier.
A report from ETnews states that Apple has a contract with its OLED supplier, Samsung Display. The contract states that Apple has to buy a number of OLED panels from Samsung Display.
However, Apple failed to buy enough OLED screens for its iPhones because of poor sales. And therefore, Apple is obliged to buy more OLED panels for its other devices.
Apple might put OLED displays on future iPads and MacBooks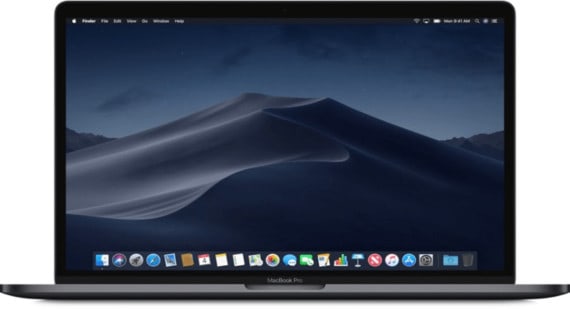 It has been known to everyone that most of the OEMs, including Apple, buy OLED displays from Samsung. To be precise, the OLED panels are supplied by Samsung's display department which is Samsung Display.
Apple had made a contract with Samsung Display, its OLED supplier, to buy a certain amount of OLED panels for its iPhones. Now, this is done to gain the trust of OLED suppliers and guarantee them a number of panels to be produced.
However, Apple failed to buy those OLED panels from Samsung Display because of poor iPhone sales. This is also a breach of Samsung Display's contract by Apple as it failed to buy the panels that it had initially promised. For this reason, Apple might have to put OLED panels on its iPads and MacBooks too.
Now, this is reported to be one of the moves that Apple and Samsung make because of their contract. However, it is also beneficial for consumers who are likely to benefit from OLED displays on iPads and MacBooks.
It is not entirely a surprise that we will see OLED displays on tablets and laptops. Because we already have them from manufacturers such as Samsung, Lenovo, Dell, and others. However, it will most definitely be the first time for Apple.
However, Apple might also announce its iPhone XR series with an OLED panel. As we know that iPhone XR has been a success in terms of sales and it makes sense to have them with OLED panels to fulfill the contract with Samsung Display.
Although Apple analyst Ming-Chi Kuo says that we will have to wait for OLED iPhone XR till September 2020.