Apple claims that few faulty Smart Battery Cases were sold last year. The battery cases were sold for iPhone XS, iPhone XR, and iPhone XS Max. These cases may be causing the charging issue to buyers. If your Smart Battery case hasn't been working as it should, then it's worth checking if you have a device that's eligible for the replacement.
The Cupertino giant Apple has launched the Smart Battery Case Replacement Program. This program includes three iPhones iPhone XS, iPhone XR, and iPhone XS Max. The company clearly mentioned that no other Smart Battery Cases will come under this program and not be replace for free. Not even if your Smart Battery case causing the same problem.

Apple says that "affected units were manufactured between January 2019 and October 2019". The company clearly said, these faulty units do not pose any safety threats and this is not a safety issue. They may just no be working properly. Apple Authorized Service Provider will replace eligible battery cases at free of cost.
What's the Issue in Apple's Faulty Smart Battery Case
An affected Smart Battery Case may exhibit one or more of the following behaviors. It will not charge the iPhone at all or the case will only charge the iPhone irregularly when plugged into power. Or maybe the cases, not charge itself or may charge when it plugged into the power. In any of these scenarios, the company will replace the case for free.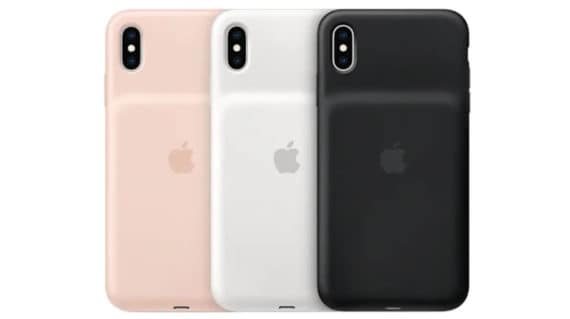 How to Replace Apple's Faulty Smart Battery Cases
To replace the faulty Smart Battery case, you can either go to any Apple authorized service center or make an appointment at an Apple retail store. Apple technician will examine the smart battery case prior to any service to verify that it is eligible for this program. If you have questions or need further assistance, you can contact Apple support.
Apple notes that this replacement program cover only affected Smart Battery cases for two years after the first retail sale of the unit. This is a worldwide program and it doesn't extend the standard warranty coverage of the Smart Battery Case.
However, Apple also mentioned that it may restrict or limit repair to the original country or region of purchase. This indicates that the company is not promising to replace all the affected cases. The affected battery cases will be disposed of in an environment-friendly way.