Apple Find My app is expanding its network of supporting third-party devices. The newly released press notes from the Apple website have given out the details. The Find My Network service has even added a new option called "Items". This page shows you all the third-party devices that support Apple Find My service in a list format. Besides, these new features the service has been helpful to many Apple users.
The Find My Network was first introduced by Apple in 2009 tagging along with the iPhone 3Gs smartphone. Although, the network tracking service is mainly used for locating lost iPhones at the start. Besides, the manufacturer has given support to locate Apple products such as Apple Watches, AirPods, and Mac systems along with the iOS 13 update.
For more than a decade, our customers have relied on Find My to locate their missing or stolen Apple devices, all while protecting their privacy," said Bob Borchers, Apple's vice president of Worldwide Product Marketing.
The Apple Find My App is helping hundreds of millions of users since its introduction to Apple Devices. The service uses your GPS location for tracking your devices. Albeit, if you have lost your Apple device with Find My service turned on. You can locate that device from another device with the same Apple ID signed in for Find My service. The actual discovery of location takes place only when the Bluetooth and GPS are turned on, on your Apple device.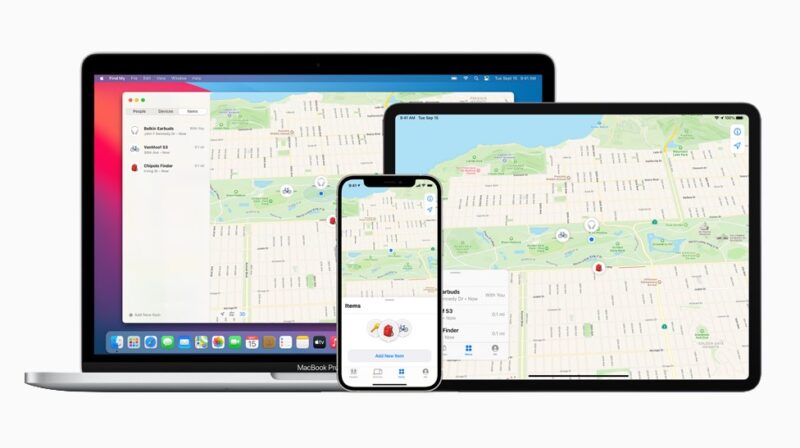 Apple Find My app Network: Supported Third-Party Devices
Now, Apple has introduced Third-Party device support on the Find My network service. This enables the user to not only locate their Apple devices such as iPhones, AirPods, Watch, and Mac Systems. You can locate other non-Apple devices such as headphones, e-bikes, and other nifty accessories.
The products such as Vanmoof's S3 and X3 e-bikes have already received the support and are listed on the items page of Find My service.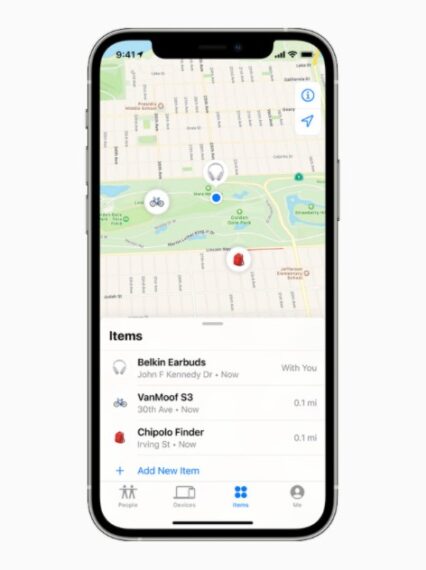 The products such as  Belkin's Soundform Freedom True Wireless Earbuds and the Chipolo One Spot item finder which gets attached to baggage will receive support for the Find My service from this year's June. Apple has even started an MFi program that helps other third-party products. This program will support Find My service only to those products that follow Apple's privacy, end-to-end encryption, and unwanted tracking protection.
The certified Find My service third-party products for Apple will feature a built-in speaker. The speaker will play a unique sound when triggered from the Find My app and lets you locate the product.
Besides, there is a useful feature built into the products where the details of the owner of the product get added to the notes. The badge is called "Works with Apple Find My" and the found user can intimate the owner about the product.