Apple now faces a lawsuit in the U.S. regarding their iPhone X and iPhone XS smartphones. This lawsuit is filled by two gentlemen in the United States of America last Friday. Now, Apple released the iPhone X in 2017 along with a bezel-less design and a notch. The iPhone X also became the first smartphone from Apple with an all-new design language. The iPhone X was released as part of Apple's 10th-anniversary celebration. On the other hand, the iPhone XS series is an upgrade to the iPhone X from 2017 which includes the iPhone XS and the XS Max.
Apple faces a lawsuit for the iPhone X and iPhone XS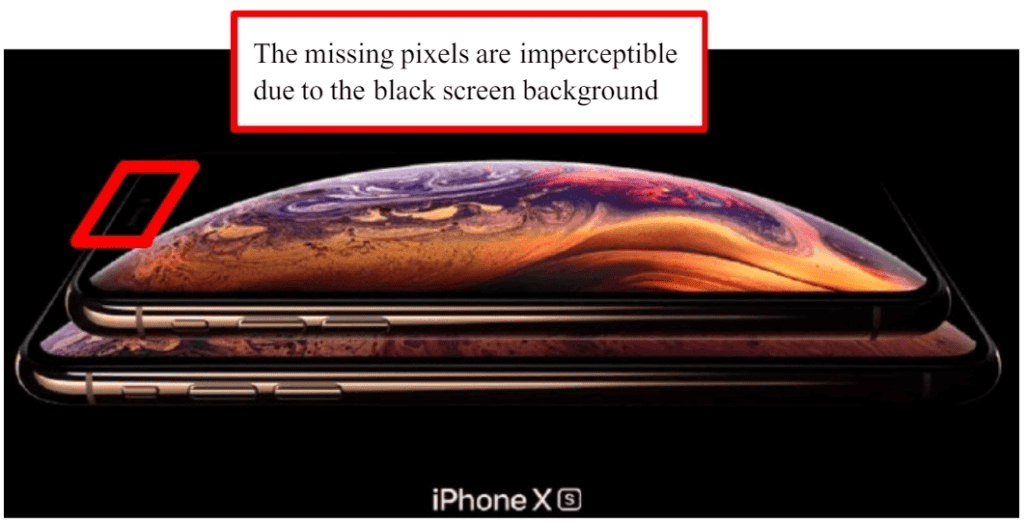 The lawsuit was filed in the US District Court of Northern California last Friday. This lawsuit filing claims that Apple has been lying about the display specifications of iPhone X and iPhone XS. Now, the two people who have filed the lawsuit say that Apple has falsely advertised the screen sizes and pixel count of the iPhone X and iPhone XS series. It should also be noted that they are demanding a class action status on this lawsuit. If the class action status is granted, Apple would need to respond to this lawsuit with a valid reason.
Apart from pixel count and screen size, the lawsuit filers also called as 'plaintiffs' claim that Apple has misled their customers. They claim that Apple knowingly hid the notch on iPhone X and iPhone XS marketing material so as to attract customers. It is also said that Apple's iPhone X and iPhone XS are wrongly claimed to be "all-screen" whereas they are not.
The plaintiffs have also backed their claims with numbers. Coming to the screen size, Apple claims that the iPhone X has a 5.8-inch display. The plaintiffs, on the other hand, have claimed that iPhone X only has a 5.6875-inch display. On the aspect of pixel count, Apple says that the iPhone X has a pixel density of 2436 x 1125 pixels. According to plaintiffs, this is a false claim by Apple. Their claim is that the iPhone X has a lower-res display than the iPhone 8 Plus. This is because iPhone 8 Plus has red, green and blue sub-pixel in every pixel whereas iPhone X only has 2 sub-pixels.
Now, it is not yet clear about the compensation that these plaintiffs demand from Apple on this lawsuit. Also, Apple has not responded to this lawsuit and neither have the plaintiffs. So, we will have to wait and see if the lawsuit gets class action status or gets rejected all-together.