Apple will be releasing its second generation of Apple AirPods called AirPods 2 this year. This is after the company launched its first generation of AirPods a couple of years ago. Well, it must be said that the first generation of AirPods from Apple has been a huge hit. One reason being that headphone jacks from flagships, starting with iPhones, started to disappear.
Therefore, people started to adapt to wireless devices for listening and AirPods were the best choice available. Later, Xiaomi also released its Apple AirPods competitor similar to other companies.
Now, we are starting to get leaks regarding the Apple AirPods 2. This leak reveals that Apple AirPods 2 might support wireless fast charging, named as Qi charging.
Apple AirPods 2 might fully charge in 15 minutes: Reports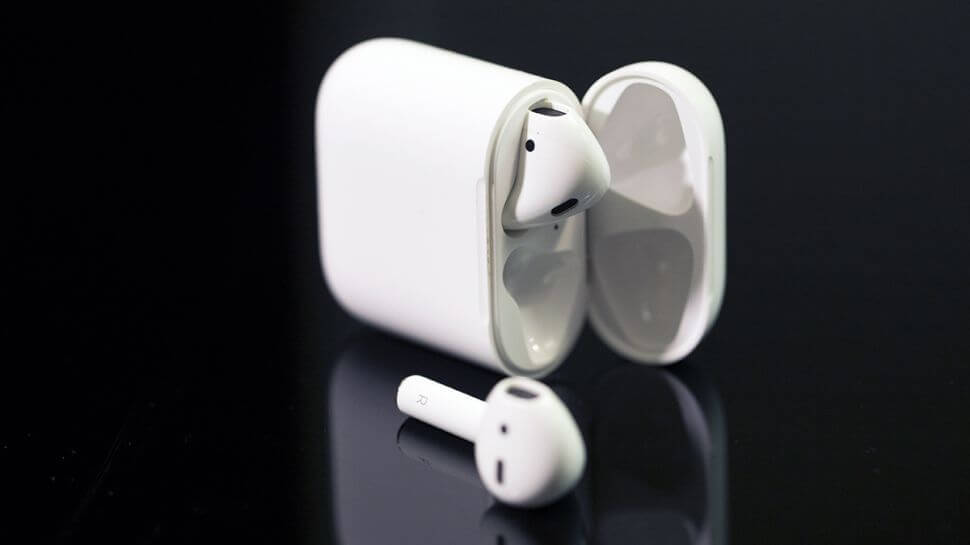 This latest leak regarding the Apple AirPods 2 has been brought to us by Max Weinbach. Max is a known contributor of XDA and is known for his leaks regarding iOS and Android. According to him, Apple will include fast wireless charging in the next generation of Apple AirPods 2. He goes on to say that AirPods 2 might charge from 0-100 in just 15 minutes.
Now, you must be aware that Apple AirPods come with a case which can be charged wirelessly. Therefore, users have to place their AirPods into the case for charging them. Max claims that this fast wireless charging will be available for both the AirPods as well as the case.
This means that you will be able to charge the case fully for use on-the-go. This fast charging will most probably use Qi charging which is a standard for fast wireless charging.
So the Apple news. AirPods wireless charging will happen. It will be VERY fast (0-100 in 15 minutes.) That speed is for the AirPods AND the case. It will probably use Qi charging.

There will be a downside though, the case will be bigger in one direction and heavier.

— Max Weinbach (@mweinbachXDA) March 3, 2019
However, Apple AirPods 2 will also have a drawback according to this leak. He says that the case will be bigger from one side. This is most probably because of the extra wireless charging coils being fitted on one side of the case. This means that the case will be heavier too. Earlier reports also mentioned that Apple AirPods 2 will have a different finish than its predecessor.
Last year, Apple released the Apple Pencil 2 which is a digital stylus similar to Samsung's S-Pen. We saw that Apple Pencil 2 had a matte coating on its exterior. Leaks reveal that the same coating will be used on the Apple AirPods 2 as well.
Also, there is a possibility that Apple AirPods 2 might come in Matte Black variant. This means that we will have more choices for AirPods 2 than the previous White-only variant of Apple AirPods.