What we think about
Apowersoft Screen Recorder
It has been a boon to my video recording work. The free online screen recorder has immensely impressed me as it comes with a range of features that can cater to many (literally many ) needs of the user
Lately, I was forced to try my hand on a couple of screen recording software as a "your license expired" message popped onto my face midway, while I was recording a software tutorial for my Youtube channel. Well, I got a little pestered then, but realized that it was for good; good that I discovered a new, much better, online and free screen recording software – Apowersoft Free Online Screen Recorder.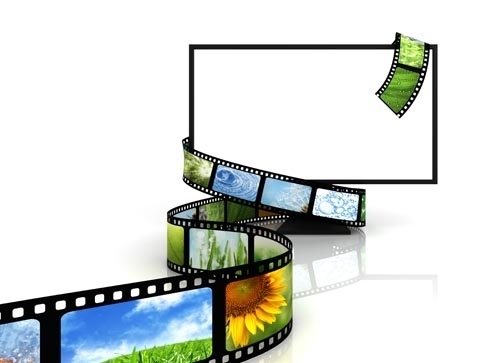 It has been a boon to my video recording work. The free online screen recorder has immensely impressed me as it comes with a range of features that can cater to many (literally many ) needs of the user. Here are some ways Apowersoft Free Online Screen Recorder can be deployed:
Record your screen as a video.
Record only audio (sans video).
Take quick screenshots of the full screen or a window, with or without the cursor.
Convert the recorded video to another format in few easy clicks.
Record both, system or microphone sounds, or that of both at a the same time.
Record your webcam.
Quick editing of the screenshot.
Real time editing of the video (while recording itself).
Here is a quick walkthrough of the features of Apowersoft Free Online Screen Recorder:
Record the desktop: Pinning to watch a match but caught up with other work? Just record the full length match with a couple settings and clicks, save it into your hard drive and get back to your match once you are done with your work.
Record the webcam: Need to revise for your correspondence? Record your online one-to-one webcam conference and save it for your revision.

Screenshot anything, anyhow: Bugged with the hopeless PrtSc option on your keyboard? Choose Apowersoft Free Online Screen Recorder to take better screenshots. It allows you to snap the whole screen or just a region, apart from allowing you to make basic editing like adding text over the pic, using marker on it, gray scaling the image, etc.
Convert the recording to any format: Yes. I meant it. You can convert the recording to almost any widely used format. Apowersoft Free Online Screen Recorder gives you around twenty options like 3gp, mp4, mp3, swf, avi, flv, etc.
Edit the screenshots or the video: You no more have to edit your recording or screen-cast in separate editing software that eats up your RAM. Apowersoft allows you to add text, encircle something, use marker or point to something using arrows.

Pic – Pic recording :  Yes, even this feature which is generally provided by pricy recording cum editing software comes with Apowersoft Free Online Screen Recorder making it easy to combine two videos in one.
Features sound cool right? Feel like making a shift to this new software? Hold. Check out these pros and cons to make informed decisions before you go for it. Also check the hands on usage video below:
Pros:
It's a FREEware.
Has no setup process. Can be used completely online.
Saves your memory / RAM.
Works on both Mac and Windows platforms.
Stuffed with features (all that you've seen above).
4 in 1 – Screenshot, Screen-recorder, Editor, Converter.
No limit in length of the recording.
Extremely user friendly.
Cons:
You cannot use it offline. Have to be plugged to the internet.
For me, the software has been a great aid in many ways. It has been all that I could ask for form a freeware. What is your opinion? Have you used it? How did it work for you? Do you find it better or got some other options? Let me know in the comments. Would love to hear from you about Apowersoft Free Online Screen Recorder.
What we think about
Apowersoft Screen Recorder