Android has come along a long way since its launch in 2008. From the first Android version, the Android 1.5 Cupcake to the latest Android Kitkat 4.4, there has been a really big innovation within just these 5 years.
Android began as a very primitive mobile operating system, but today is the mostly preferred and the most used mobile operating system out there. Over a billion Smartphones out there is powered by Android OS now. The major reason for this great achievement, is indeed the fact that it is a subsidiary of Google.
Android operating system got two major upgrades recently, namely the Android 4.3 Jelly Bean and the latest Android Kitkat 4.4. Android Kitkat 4.4 is a new version of Android named according to the alphabet chain.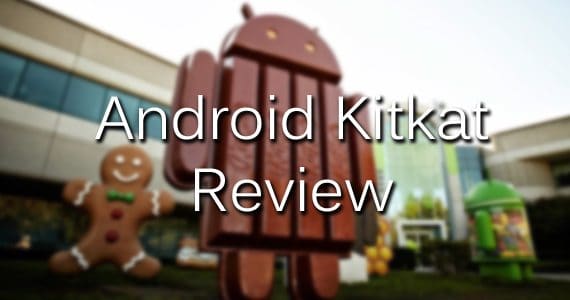 The next version of Android was earlier confirmed to begin with the letter "L" and the word "Laddu" was rumored initially. Later, Google made out a partnership with Kitkat [a chocolate wafer manufactured by Nestle].
Thus the Android Kitkat 4.4 was released few months back. The major advantage of the Android Kitkat 4.4 update is that the minimum specifications requirement to update an Android Smartphone to Android Kitkat 4.4 is quite lowered and thus this enables even lower/budget Android Smartphones to get the Android 4.4 Kitkat update.
Bonus Articles:

How to install Android 4.4 KitKat launcher on any Android Phone

List of Android Phones getting Android 4.4 KitKat Firmware Update
Which means Android Smartphones having at least 512 MB of RAM can run Android Kitkat 4.4 smoothly without any issues. And this means that if your Android Smartphones have been skipping Android updates because the minimum hardware specifications was not met, you'll be lately getting the Android Kitkat 4.4 update if it gets released by your Smartphone manufacturer.
Review Of The Android Kitkat 4.4
Below is the detailed review on what are the differences between Android Kitkat 4.4 from its predecessors:
New Contacts App
Google completely overhauled the Contacts app on Android by intelligently integrating the app with Google Search. Now you get the Google Search Bar at top of the Contacts App on your Android Smartphone running Android Kitkat 4.4 and that follows by 3 of the most frequently called contacts of yours.  You can make use of the Google Search bar in the Contacts app by searching for contact details of various establishments near you and then calling in to the nearest outlet.
Modified User Interface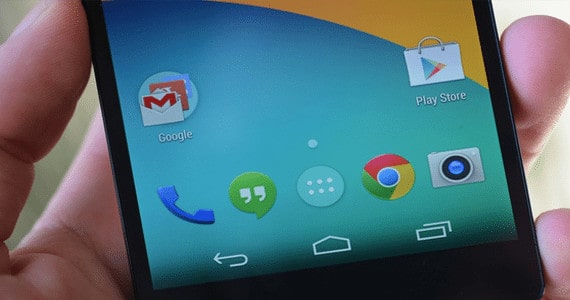 Google has put in a more minimalist design in its Android Kitkat 4.4. The icons used in Android Kitkat 4.4 is more clean and flat as well. There has been some changes in the lock screen and a new boot animation [for nexus devices] has been added as well.
Google Now!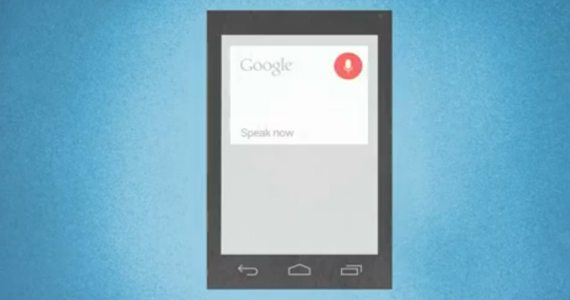 The Google Now feature has been really improving since it was introduced and today, there is no doubt that Google Now! Is far more functional than most of its competitors. Now in Android Kitkat 4.4, you'll get a separate page on your Smartphone's home screen for shifting into Google Now!. The left-most page of your Android Smartphone's home screen will be dedicated to Google Now! In Android Kitkat 4.4. And of course, this setting can be also disabled in case you do not like this feature.
No More Messaging App
In Android Kitkat 4.4, Google has integrated the default messaging/SMS app with the Google Hangouts app. Which means, you'll be able to access and send messages to both your personal as well as hangouts contacts from the Google Hangouts app.
Photo Editor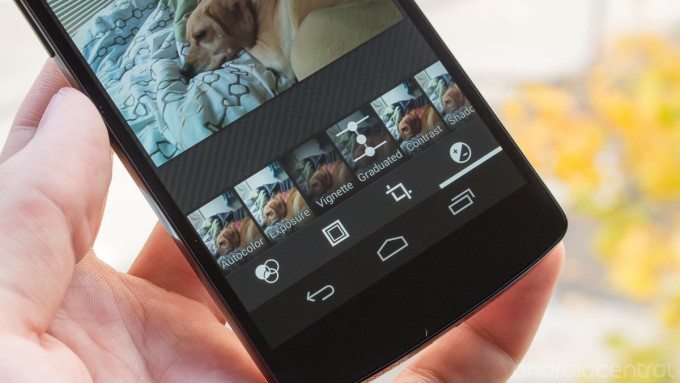 Finally, we get a functional Photo Editor app within Android Kitkat 4.4. There are almost every editing options within this app, where you can adjust the brightness, crop or even add filters to your pictures.
Final Words
Android Kitkat 4.4 has already been out there and most of the newly released Android Smartphones are getting Android Kitkat 4.4 as well. Most popular OEM's such as Samsung, HTC, Sony and LG has already announced their scheduled Android Kitkat 4.4 update plan for their previous flagships and other Smartphones.
If your Smartphone is within the scheduled lists of these OEM's, then your Smartphone will be receiving the Android Kitkat 4.4 update by early 2014. And more supported devices list will be released by these Smartphone manufacturers soon. If you Have already received Android Kitkat 4.4 on your Smartphone do share your experiences with the features mentioned above, as comments below.