We are living in a smart era. Starting from phones, we can buy many smart products today; smart bulbs, smart switches, smart TVs, you name them! As the name indicates, they do jobs their non-smart counterparts can't. In case you are naive, smart speakers have become a trending gadget these days.
With the availability of voice assistants, smart speakers have found a place in the daily routines of many people out there. Google and Amazon are the two stalwarts when it comes to the manufacturers. Both of them have in-house digital assistants for voice recognition and responding.
Amazon Echo Input Portable Smart Speaker Goes Live in India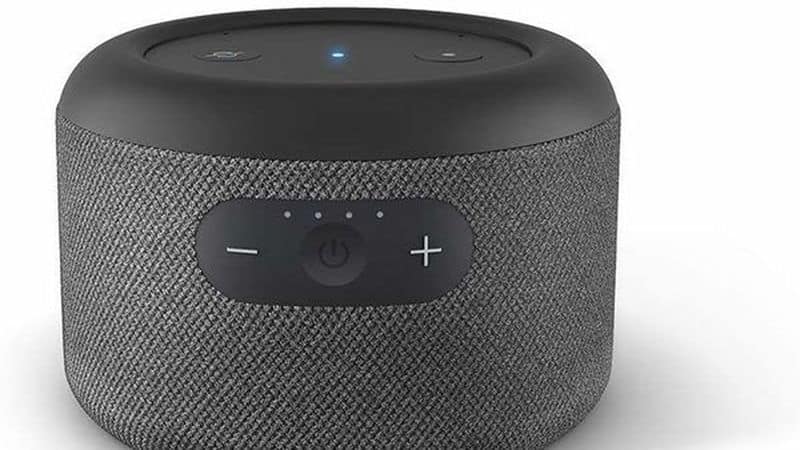 Do you want to bag one? Maybe, you are holding yourself back because most of the good products are not portable. Well, you don't have to do it anymore. Amazon has just released Echo Input Portable smart speaker in India. Let's have a look at its features.
The design is pretty much the same as those of the predecessors. It has four microphones around in order to capture audio from all the sides. Far-field voice recognition ensures you won't have to stay close to the speaker for it to realize your sound. What's the prime aspect that makes this stand out from others, you may ask!
It's portability! You get a rechargeable battery inside Amazon Echo Input Portable. The company claims it to have the capability to deliver 10-hours of backup. Just like you use any smart speakers, you can go around this one as well. With the help of Alexa, you can play music, hear weather forecasts, etc.
The battery inside measures 4800 mAh in capacity and allows you to carry the product around. You can bring it from one room to another and enjoy a completely portable experience.
Parag Gupta, Head of Amazon Devices India said that typically kids, they didn't [remain] in the same place — either to do studies or to do their homework or even to play, they moved around the place inside the home, and they believed that the kids could just carry this one [Echo Input Portable] from one room to another room as they casually started learning.
You can control your other smart devices using the speaker once you connect them with this. Moreover, Bluetooth connectivity is available so that you can play audio from other wireless speakers. You get physical buttons on it; volume up, down, mute and power. The product is priced at Rs. 4,999 (the actual price of Rs. 5,999) now.