If you shop on Amazon, you might have at least stumbled on the Firestick listing on it. You can turn your ordinary TV into a smart television using that simple stick in a minute. Just like the Android platform, Firestick also has applications available on the store, which you can install and use to stream your favorite media content.
The company has upgraded that piece of gadget to the next level by launching the 4K variant. Now, with the all-new Firestick, you will get an Alexa voice remote to control everything with short voice commands.
Amazon Launched All-New FireTV Stick 4K in India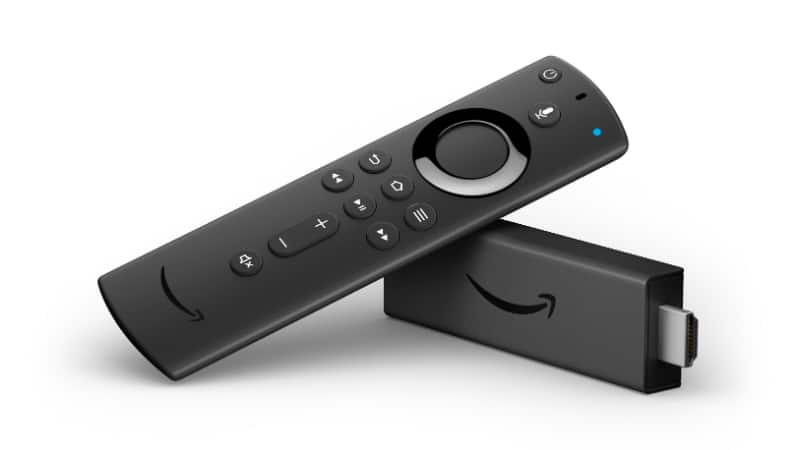 The company is not going to withdraw the previous generation Amazon Fire TV Stick, which was launched in April last year at a price of Rs. 3999. You can still buy them if your budget doesn't allow you to go for the new one. In case you just want the new remote, it is available at Rs. 1999 for standalone purchase.
The device hasn't gone on sale yet. However, you can still pre-order it from the Amazon site. They will ship the device from November 14. The new model has the support for Dolby Vision and HDR10+. So, the company promises a refined viewing experience as compared to the predecessor. You can control playback using two different methods; voice commands and physical buttons.
Underneath the hood, it carries a 1.7 GHz quad-core processor. The company claims that this one is 80 percent powerful than that of previous year's. You can access content in 4K Ultra HD if the source allows it.
When you compare the price of other 4K players in India, Fire TV Stick 4K is one of the cheapest among the lot. To put things into perspective, 32 GB storage variant of Apple TV 4K costs you Rs. 17430.
Also Read:- Happy News for Book Lovers; Amazon Launched Prime Reading in India
As you already read, improved voice controlling is the prime feature of the new Firestick. Not only can you control the playback with voice, but it also allows you to order food, book a cab, check sports scores, see the weather forecast, and view live camera feeds just with commands.
In case you are using the previous generation Firestick, you may not feel the urge to upgrade. Still, you will long for the improved voice control. Amazon will roll out the same to the existing devices with a software update.
Parag Gupta, Head- Product and Marketing, Amazon India told the media that the 4K content in India was at a comparative nascent stage to the full-HD content and he added that all their Prime originals were available in 4K.