Amazon is known to be conducting various sales around the year on its platform. This is true for the Indian division of Amazon, Amazon.in, as well. We see that there are sales on Amazon.in on festivals such as Diwali, Christmas and holidays such as Republic and Independence Day. But Amazon.in has now announced a new Amazon Fab Phone Fest sale to be held from April 11-13, 2019.
As usual, there are various discounts and offers on smartphones as this is a smartphone sale. However, the one offer that stands out of the rest is on the OnePlus 6T. During this sale period, you can get the OnePlus 6T for an effective price of Rs. 33,499.
Amazon Fab Phone Fest offers huge discounts on OnePlus 6T, iPhone X and more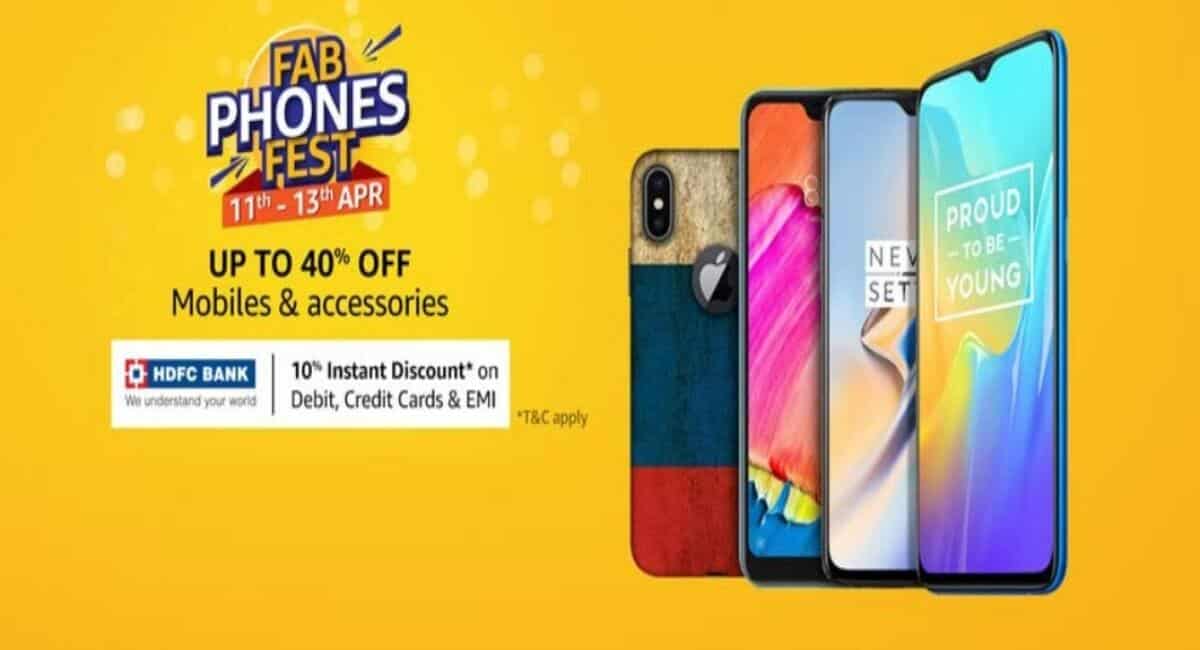 As we mentioned earlier, the biggest discount that we have noticed in the sale so far is on OnePlus 6T. To recall, OnePlus launched its latest flagship, OnePlus 6T, starting at Rs. 37,999 in India late last year. However, Amazon is offering a flat discount of Rs. 3000 on the base variant of OnePlus 6T during this sale period. This means that the price of OnePlus 6T is now reduced to Rs. 34,999.
However, the deal gets even sweeter if you have an HDFC Credit/Debit card. Because Amazon is also offering an Rs. 1500 instant discount on purchasing the OnePlus 6T with HDFC cards during the sale. This means that you can get the OnePlus 6T for just Rs. 33,499 from Amazon which is Rs. 4500 lower than its original price.
Now, this is also a rare occasion to see such discounts on OnePlus products. As we know that the company is not known to offer price cuts and discounts on its products. Moreover, you must be aware that OnePlus 6T is available only on Amazon.in so this is the best chance to buy the OnePlus flagship.
But we should also keep in mind that OnePlus 7 is just around the corner. And we believe that this is most probably a clearance sale from OnePlus before its next flagship.
Apart from OnePlus 6T, the iPhone X is available for Rs. 73,999 during this sale. Also, the Realme U1 and Redmi 6A are getting discounts as well. For the Redmi 6A, Amazon is offering a flat Rs. 500 discount which means you can buy the smartphone at Rs. 5499.
Realme U1 is also selling at its lowest price since launch for Rs. 8999. Xiaomi's Mi A2 is also selling at Rs. 11,999 during this sale which is also much below its price at launch of Rs. 15,999.