Apple began the voice assistant revolution with their Siri. We then saw a bunch of similar apps including Google Assistant, Cortana, and now, Alexa. Both Google and Amazon went on a step further and released smart speakers as well. Given each of them competes neck-to-neck, the companies aren't on good terms. Recently, we saw Google removing YouTube app from Amazon Fire platform.
Nonetheless, Windows and Amazon are on good terms when it comes to their respective speech assistants. Last year, they announced their plans to allow both the assistants to talk to each other. We will see it in action this year as Amazon Alexa debuts on Windows 10 PCs.
Amazon Alexa Debuts on Windows 10 Computers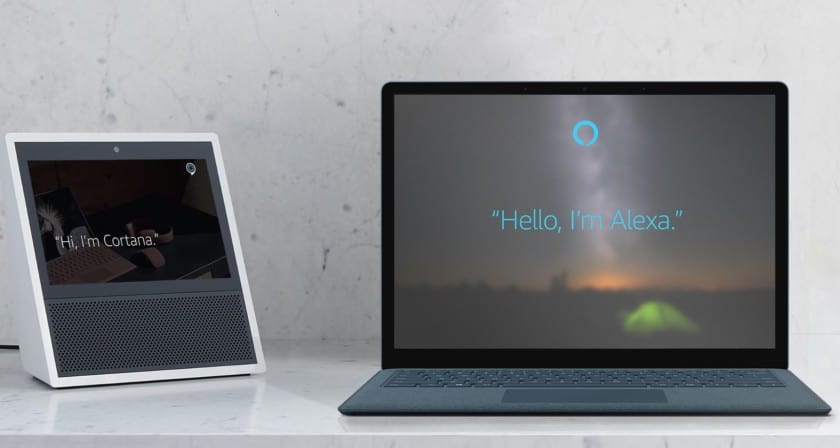 Consumer Electronics Show is being conducted in Las Vegas now. We have seen a few Windows 10 computer manufacturers there, who announced their plans to integrate Alexa into their devices.
Acer even outed a press release stating the benefits of having Alexa on computers. It reads hands-free access to Alexa on PCs can be helpful to customers in many ways like making it simpler to interact with smart home, get weather or news, set timers and more. Their Aspire, Spin, Switch, and Swift notebooks and some all-in-one PCs will have the support for Alexa.
Also Read: How to Fix Windows Taskbar Not Working Issue in Windows 1o
Acer is not the only company that came forward to integrate Alexa on computers. HP even released a new PC named Pavilion Wave, which resembles Amazon Echo devices. Asus is not far behind as well. Their ZenBook and VivoBook series have got the place in the list of Alexa-supporting computers. Some of these devices feature Intel Smart Sound Technology that improves audio, voice, and speech interactions with Alexa.
You can't buy a Windows 10 device with Alexa right now. Amazon is developing the Windows 10 Alexa app right now, which should go live later this year. You will not get all the features of a full-fledged Echo device at first. But with time, the multinational e-commerce giant will bring all the features to the platform. Given a computer has a monitor, Alexa can display information alongside the audio feedback.
Amazon joined hands with Microsoft last year to make it possible for Cortana and Alexa speak with each other. The new partnerships with OEMs are entirely different from that of the aforementioned one. The previous collaboration allows us to say 'Hey Cortana, Launch Alexa' to kick-start Amazon's speech assistant. In comparison, Alexa features more than 20 thousand skillsets whereas Cortana only has 300. Hence, millions of Windows users can enjoy the convenience of hands-free access by the time the app appears on Windows Store.