When it comes to making music at your home, technology has made the life easy. The advancement of technology has eased out the work of musicians with the ample number of apps which allows them not only to create awesome music without getting a band in place but also allows them to post process and edit the music they have made so that it comes out to be more sophisticated and polished.
But, not all of us can pay a premium price for the utilization of this awesome software. Thankfully, the web also has a number of "freemium" apps which are premium in their workings but are available for free hence, the users don't have to pay some hefty fees but can utilize all the great features at the same time.
If you are using a Mac device, then you must check out the following best free Mac digital audio workstations or DAW to work on your music with.
All these best free Mac digital audio workstations or DAW are best in the industry and our team has reviewed thoroughly to present this list for you.
1. MuLab
When it comes to best free Mac digital audio workstations, you can blindly trust MuLab. Developed by a small company called MuTools which is based in Denmark. MuLab is basically used for the educational purposes and it specializes in the electronic genre of music yet it can be utilized for the making of other genres too. You can also use Audials Music Rocket 2017 to download free and legal music to use with the software. MuLab has multiple utility options which include the creation and editing of multiple tracks at once and also allows the inclusion of sub-tracks, modular routing, REX support and much more for the users to select from.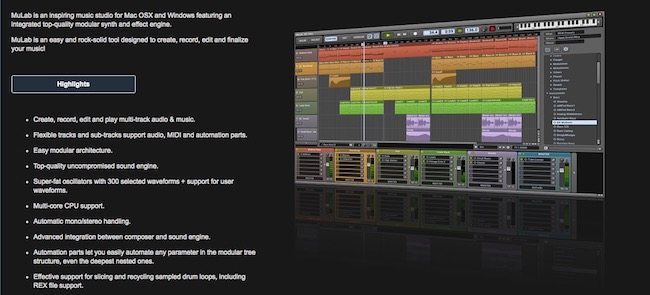 2. GarageBand
If you are mad about creating music, then you must have heard about GarageBand as it is one of the coolest digital audio workstation for Mac which is a product of none other than Apple. GarageBand has a complete inventory of music, which includes the likes of guitar and voice presets. GarageBand also allows you to enter your drummers and percussionists as and when you see it to be fit. The Touch Bar of the Mac book allows you to not only create awesome music on GarageBand but also share it worldwide to gain a proper fan following for your work.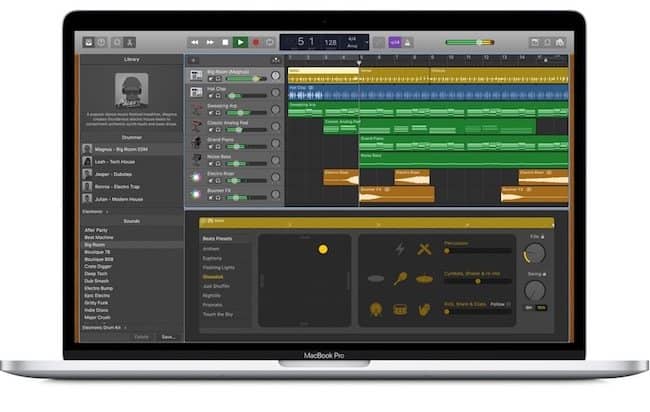 3. Studio One 4
When you are a music fanatic and you are working on your Mac device, you have a lot of apps to choose from, which will provide you with some of the most awesome music creation facilities. One such best Mac digital audio workstation is the Presonus Studio One Free. When you are looking for a music app which gives you everything starting from the digital audio house to flow oriented smooth interface, then you must use Presonus Studio One Free. All this along with an easy interface and much more is packed into this free digital audio workstation for Mac.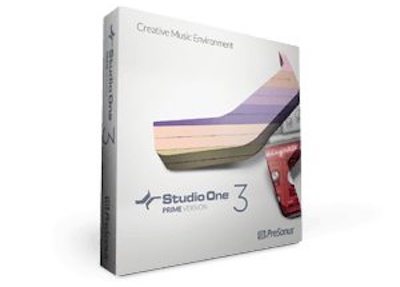 4. Tracktion T5
The website of Tracktion T5 says "PERFECT APP TO START RECORDING YOUR MUSIC" and it lives up to it. Tracktion T5 – a free DAW for Mac comes with a single screen interface that is easy to use, but not devoid of any great features that you might be needed when it comes to composing music or sharing it with others. Tracktion T5 comes with the simple drag and drop option for the files that are present. You can edit the unlimited number of tracks and MIDI and it also comes with a professional set that allows recording, mixing, editing and sharing of the music you've made.
5. Ardour
Next on our list of best Mac free digital audio workstations comes Ardour. You can choose from the various audio interfaces present, although the free of cost might be a limited number. However, Ardour is a very flexible kind of audio workstation app that allows the users to work with master records and an innumerable number of tracks at ease by taking control of various buttons present on the monitor. You can bring in your choice of audio and edit it frame by frame, export it and also lock the MIDI for better results.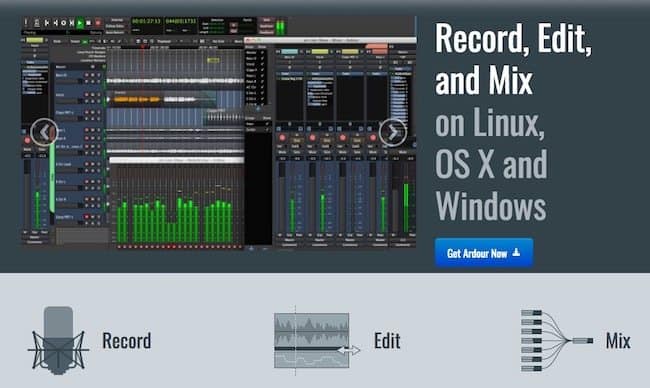 6. Audacity
Looking for an awesome free Mac audio digital workstation which will come for free, but won't compromise on the various features of the same? Try out Audacity. It is an open source software and produces awesome end results when it comes to creating or editing music. Not only does it help in recording audio, but Audacity also helps in post processing of music so that you can deliver an awesome track to your listeners. Audio spectrum analysis, multi-track mixing, digital plug-ins, voice isolation, pitch reduction are just some of the features that you will get from Audacity apart from a lot more.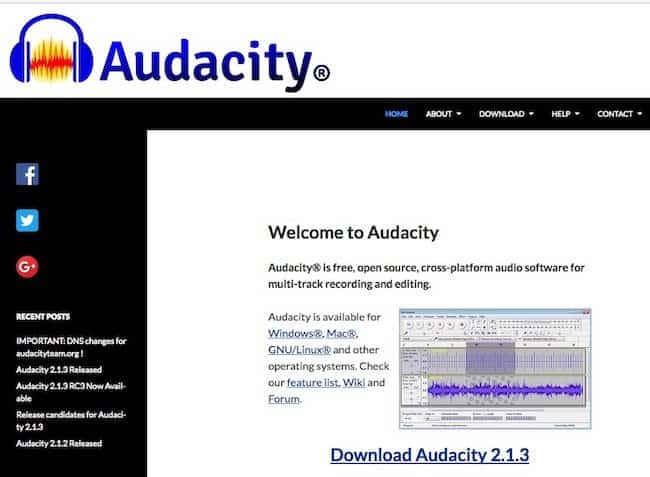 7. LMMS
LMMS is yet another best free Mac audio workstation which is available for Mac users and when used with the right kind of software it creates magic with music. You have to feed in soundtracks in the form of GUS and SF2 patches which the app can recognize and work on. You can create, mix, synthesize, playback, insert music from an assortment of instruments and do much more in LMMS. LMMS also allows you to create a whole track by simply arranging sample in places one after the other. It is an app which is made by musicians for other musicians to use.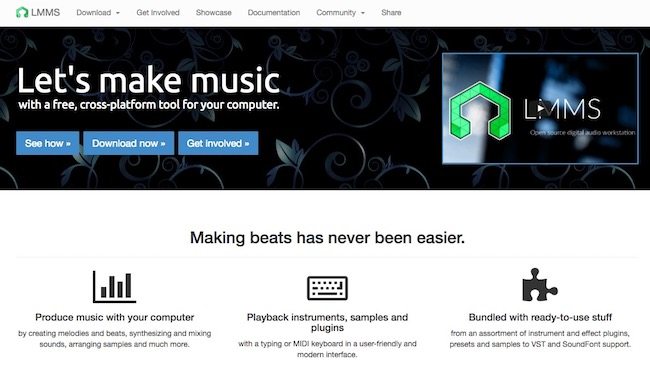 8. Zynewave Podium Free
If you are looking for a best free Mac audio workstation that will engross you with its fluid working features and the simplicity or ease with which you have to deal with the machine, then Zynewave Podium Free is probably one of your best choices when it comes to free audio workstations for Mac. When it comes to a classic tool that helps in writing MIDI with linear arrangements, then there are a few apps that can beat the expertise of Zynewave Podium Free. The automation delivers which is Spline based moves like a dancer to the music that you are composing on Zynewave Podium Free.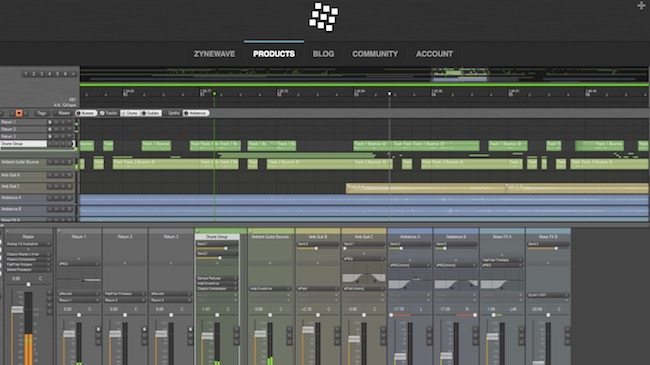 We hope that you find the app of your choice from our given list of best free Mac digital audio workstations (DAW) which will cater to your needs perfectly and allow you to produce awesome music. If you are using any free software other than this and feel that it should be in the list of our best free Mac audio digital workstations, do let us know in the comments section below.