There are Many ways to make money online. But, there are best working 5 ways to make money from home without investing more money. If you are able to adjust for something, you can even make money online from home without investing a single penny. To be frank Making money is a hell difficult task. I still remember my fist money from online. Though it is a small amount, it made me happy and i felt like a boss 😛 From there i decided to make money from home in all possible ways. First i thought we can make money online directly in 2 ways. Later realized there are hell awesome ways to make money from home. Then i tried about all ways to earn money and i found some working 5 ways to make money online form home. Those 5 ways helps you to earn money as well as fame.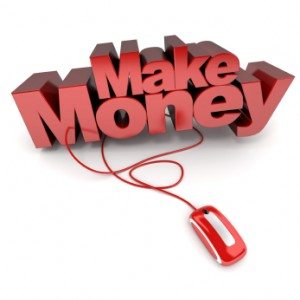 Well, here is an awesome guide for 5 ways to make money online directly from home
1. Blogging
Young generation is now showing huge interest on blogging. As blogging not only helps to make money but also to strengthen your knowledge. Blogging is almost addictive job. Once entered to it, it's hard to come out form it. Blogging can be done in different ways. It includes Auto Blogging, Micro Niche blogging and many more. There are many sources to earn money from blogging. If you are into blogging, you can earn money in different methods.
Again Blogging is divided into 5 parts to make money. Here are 5 ways to make money online from blogging
Create a blog in blogger or wordpress to establish a new blog. They are different blogging platforms to start a blog.
After making a well established blog you can money via
Adsense  – You can earn money from ads displaying on your site

Text Links – You can sell texlinks to earn money while blogging

Paid Reviews – You can earn huge income if you got a chance to publish a paid review on your site

Buysellads – An awesome site, where you can sell different size ad space to earn money
Affiliate Marketing – Register as a affiliate on Premium Themes, Hosting and Domain providers to earn some handsome money. Through this affiliate system you can earn money easily. Place some affiliate banners and links in your site and content to increase the change to earn more income form affiliate
Content Writing – If you are good at writing, you can work as a content writer or else write some high quality articles and sell them in bulk. You can earn up to 200 INR for 600+ word article. Even you can write some articles to blogs which pay's for guest posting. By this you can earn some quality back links and money
Blog Commenting – There are many pro-bloggers who need some good blog commenters who can comment behalf of his name. Those pro-bloggers are not able to find time to comment on other site to increase back links. Those bloggers always need a commentator to comment on some huge PR sites and Pages. You can even work as a blog commentator and earn up to average of 7 INR for each comment.

Finally selling – Selling blogs with good reputation is best ever thing to earn money online in less time. Concentrate on you blog and create another site within 3 months. It should contain at least 50 articles and good traffic. Later you can sell that blog for handsome revenue.
2. Web Designing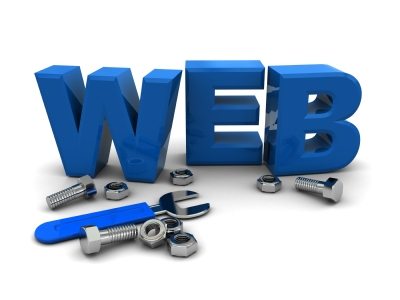 Graphic Design is one of best 5 ways to make money online without investment. If you are good at Webdesign, there are huge chances to earn money online. Create some awesome websites using HTMl, PHP and CSS languages. Recently HTML5 and CSS3  are gaining huge popularity on web. Luckily if you are familiar with those languages you are awesome enough to make money. Even you can make small widgets which are made using HTML with professional look and sell them in websites like Fiverr, codecanyon etc.
If you are willing to spend money on your talent, you can hire some web designers to design premium themes. With those premium themes create a blog to sell those themes. Again Step one repeats
3. Graphic design

Graphic Design is one of 5 ways to make money online without investment. If you are a professional designer you can earn thousands of dollars every month. You can earn by designing logos, Banners, Book covers and many more. Create an account on fiverr.com to earn instant cash. Even you have a chance to earn by selling your designing on graphic river.com.
Photoshop is most important tool in graphic designing. I have learnt Photoshop in just 2 hours from an ultimate guide.
Well, Are you too interested in learning Photoshop in just 2hours? Good! Don't waste your time and Learn Now!
4. Converting Junk into Cash
You may don't know how cash is hidden in junk materials. There would be old junk thrown away in your home. You can sell them online on sites like ebay, OLX to earn some money. For example you may have old mobile, computer or any other which you won't use. You can sell them for good price on those sites.
 5. Write and Sell E-Books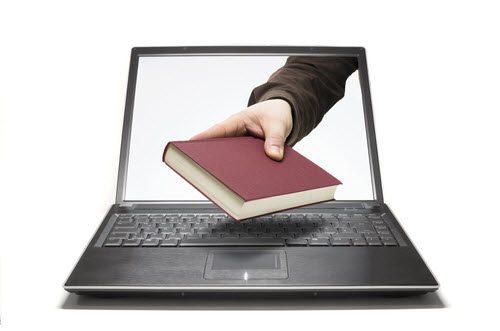 Show your entire writing skills on creating an awesome e-book. Write a book with good cover design and attracting title. Cover your topics completely with good and professional looking images. Write a minimum of 50 pages without any grammar and spelling mistakes. With that book you can sell each copy for 10-20$.
My Final Words
Well, I think you have enjoyed this article on 5 ways to make money These are slow process. You need enough patience to get success. Any of those 5 ways to make money methods would work for you. Even there are chances to become millioner  in just months. If you are really satisfied with this article, please feel free to subscribe to our feeds and leave a comment about your experience