Windows 8 is synonymous with innovative, sophisticated and enhanced features which have never been seen before. Such an esteemed company has further added feathers on its cap with the launch of Windows 8 which ensures greater performance at far less price.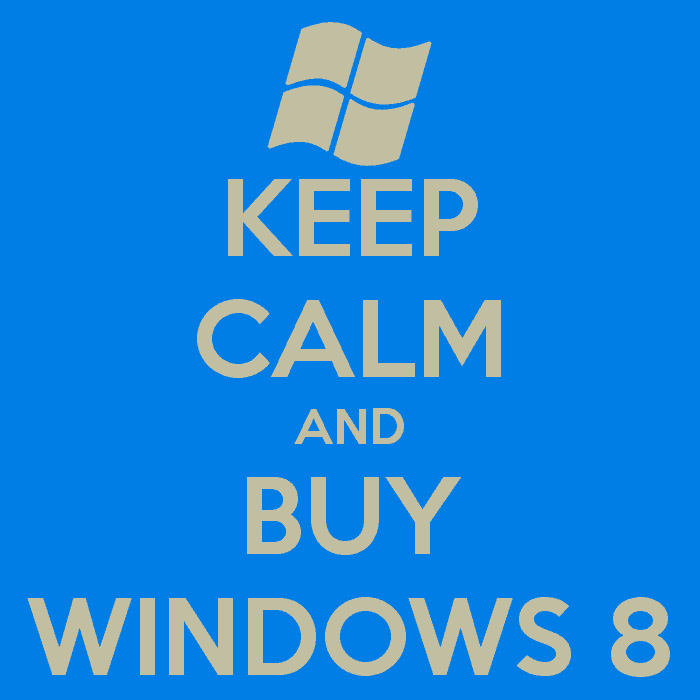 Following are the Main  Reasons to Buy Windows 8 Today
Looks Better when compared to Past
As and when you compare the start up speed of Windows 7 with Windows 8, you will experience the pleasant difference. The speed is twice more than its predecessor. Windows 8 stands out to be comparably faster even with Mac OS X Mountain Lion or Apple's newest OS. Besides enjoying the electrifying and heightened speed, you will equally find the pleasant difference of its high degree of performance. Needless to say, that Microsoft has really come up with an enhanced version which has endless and innovative features as well.
Also Read: Windows 7 Vs Windows 8
Enriching Touch Input apart from giving an equally great reason to be worked with Mouse and Keyboard
The touch input of Windows 8 stands out to be quite better to iPad in some respect. For example, you just need to do simple thumb swipes as it will not create any problems. Hence, you can use it with the uttermost degree of comfort while holding tablet by the side. Another feature worth mentioning is that just by a mere touch you are able to put a sidebar on the sides of your screen. Thereby, you have the luxury of using two apps too.
Effective Integration with SkyDrive
Have a look at its cloud offering as you can easily access to save files not just from Windows, but equally from Android, Mac, iOS, Windows Phone. You can easily and emphatically use SkyDive in Windows 8 by any app as it will just work like the way it does with local drive.
Also read: Top 5 best PC games ever
 Synonymous with New Apps
Thanks to windows 8, you have the luxury of accessing endless touch enabled apps without any sort of problems. Each and every single app clearly displays the information. The best thing is that you will not find this feature in any other OS with the exception of Windows phone. Thereby, it paves the way for you in finding new apps while are highly useful for your apps thereby, easing you even further
Updates do not remain a source of annoyance any more
Windows 8 comes with enhanced security due to a new feature namely Secure Boot. Thanks to this sophisticated feature, it prevents any OS from running which Microsoft has not officially signed. This is regarded to be an effective way to ensure fool proof transparency. Each and every single app firstly goes through strict security analysis in order to give esteemed users endless and everlasting comfort and safety. Windows 8 uses an improved Internet Explorer 10 which cements the security even further. It has been further authenticated by the recent test where IE easily blocked more than 90% downloads which could have potentially damaged the computer without taking the assistance of a 3rd party antivirus as well.
Finally, enjoy to the fullest since you deserve as well.