Android smartphones are increasingly popular nowadays and smartphone users are looking for smart applications which can help them complete their day-to-day tasks easily. With iPhone 4S introducing Siri, an intuitive voice assistant, Android competitors have also come up with plenty of interesting voice to text applications. If you want to give rest to your fingers from typing your messages, you can use the best Android applications for converting your voice to text. This can save you a lot of time from typing lengthy messages and is also interesting to use.
5 Best Android Applications to Turn Your Voice to Text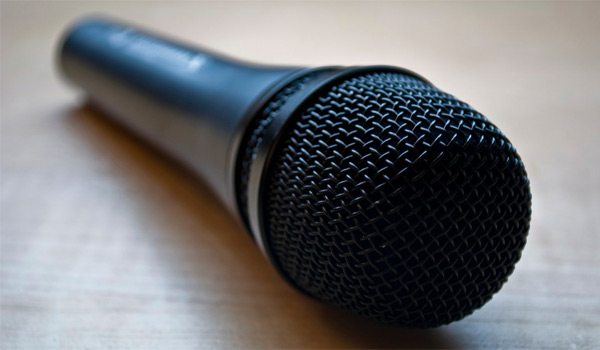 1. ShoutOut – Best Voice to Text App for Android:
ShoutOut is an extremely powerful voice to text software introduced by Promptu Systems Corporation. Whatever input you give as voice will be converted to words by this interesting application. It is very good for messaging services as it comes with dictation and voice addressing. Also, it supports a hands-free mode for improved user experience.
It has various interesting features like Speakable punctuation, smart word editing, threaded discussions, Smart word editing, popup notifications, handsfree composition, reply and calling as well as text to speech which can be useful read out your text messages. Shout-Out is the first voice to text application, especially for Android, and works very well. It is completely integrated with the SMS client of Android and is compatible with Android 2.1 onwards.
It has a personalized acoustic model, which is licensed to each user while registering them with the application. Hence, it provides greater accuracy in converting the user's voice to text. It is hundred percent automated and can transform voice to text messages without any intervention.
2. Evernote Voice-to-Text Extension
Evernote is an amazing android application that assists you to remember important information and take notes on the go. It will help in enhancing your productivity by saving your ideas, capturing photos, taking notes, recording voice reminders, creating to-do lists, and helps you to stay organized. There is also a voice to text feature in this interesting application.
So, if you want to take notes, you can just shout it out and the application will create notes out of your voice input. It will be a useful app for teachers and students as a valuable learning tool and help them in taking important notes through voice. This latest application is available only with Android 4.0 or higher.
3. Vlingo Virtual Assistant
This is another useful app from Vlingo Corporation and is considered the best voice-powered virtual assistant for Android similar to iPhone Siri. You can give simple voice commands like "Text Sam, Hey what's up buddy?" or "Find best Chinese restaurants in Texas" etc and the Vlingo Virtual assistant will do the job for you.
You can also make Facebook updates by giving voice input like 'Update Facebook; Chennai Super Kings Rock!' You can send text messages and e-mails to your friends hands-free by using Vlingo Virtual assistant.  You can also do social networking through Twitter, Foursquare, and Facebook hands-free with the help of this amazing voice-powered Android application.
4. Google Voice Search
If you want to search for anything through Google search, you need not type the text in the search box but just use your voice as input using Google Voice Search. You can download this application through the Android Market and install it. When you open the Google Search, you will find a microphone and when you tap on it, the Google Voice search dialog opens with the "Speak now" prompt. Whatever voice you give as input, will be converted as text by Google search and it will automatically populate search results for your voice input in a browser. So, whatever query you have can be entered as a voice with the help of Google Voice search and it will do the job for you.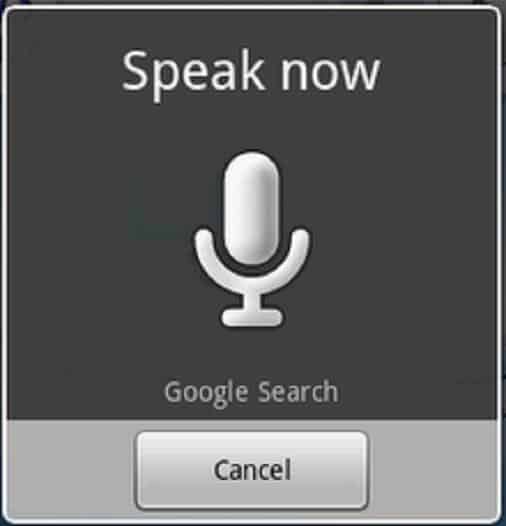 5. Push to Talk – TalkBox Voice Messenger
TalkBox Voice Messenger – PTT is another interesting voice to text application for Android OS. It is a very good tool for messaging through voice and you need to spend time typing the numbers and letters to convey important messages to your dear ones.
Whatever you want to message them can be given as input through voice and this app will do the job for you. Likewise, it can be used for updating social networking sites like Facebook and Twitter through voice and also has other interesting features.