Moments have passed since iOS 9 jailbreak has been available to the iOS user. For sure, older tweaks have been updated and apart from that, new-fangled tweaks are also flooding in the market. Choosing among so many Cydia tweaks is a difficult task to perform. Never mind the difficulties, because we are here to help you to choose the best Cydia tweaks. We are presenting you the 15 best Cydia tweaks that are our personal favourite. Let us make your experience with your device suave and cool!
15 Best Cydia Tweaks For Every iOS User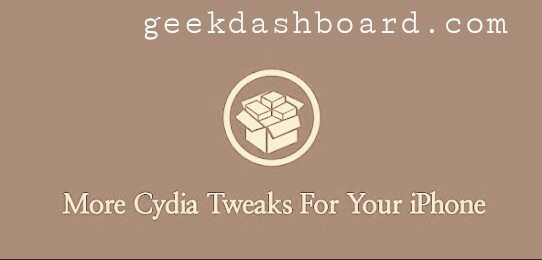 1. Asos
This is the tweak that will protect your privacy. Do you have to hand your device to your friends and parents? Are you afraid that they will see something that you don't want them to see? It will no longer be a problem because Asos will rescue you from this. Asos adds passcode and Touch ID protection in the apps that you want to use privately. Once you trigger the tweak, no one will be able to open the apps without the password or the fingerprint that you have set. For assessing your apps, they will surely need your permission!
2. CacheClearer
Make your device work faster with the help of CacheClearer. CacheClearer will allow you to momentarily increase storage space that is castoff by the apps to stock their data provisionally. You will not only expand your disk space by this Cydia tweak but also will be able to retune apps to their original state. If you have piled too many of the stuffs in your device and you run out of memory frequently, then CacheClear will give you less reason to complain about.
3. DoubleCut
Are you the businessman or the student who has to enter the email address in many forms again and again? Typing the email address can sometimes become irritating and that's when DoubleCut will make the task easier for you. Transcribe your email address in DoubleCut's preferences. The next time, whenever you have to insert your email address, you simple have to double tap the '@' button and your email address will be automatically inserted. This tweak will save both your time and energy. The best thing about DoubleCut is that it is free of cost.
4. FailSafe
Losing your precious device can be a dreadful experience. No one can guarantee about the future, so the best thing to do is take precaution. One such precaution that can be taken for your device is FailSafe. Whenever someone tries to unlock your device by entering a wrong password, FailSafe will automatically enable WiFi, Location Services and Cellular data. It will help you to find your lost device by taking the help of 'Find My iPhone'.
5. F.lux
Are you the geek who likes to read about everything and it hardly matters whether it is day or night. If yes, then Flux is for you. If you are using your device at the night time for browsing or reading, then F.lux will robotically warm up the screen shade at dark. It will make it stress-free for the user to use the device. Apart from that, it will also help the user by eliminating the strain from the eyes.
6. NoRecentlyDeleted
If you are an iOS 8 user, then you must have faced this difficulty when your device stocks the deleted photos for 30 days. Only after a month, the photos are totally removed from the device. This feature has proved to be a curse then a boon for many users. NoRecentlyDeleted will remove this feature from your device, so that there is no recently deleted photos in your device. This tweak is available for free.
7. Springtomize 3
Give your peculiar touch to the device by customizing everything on your device according to your wish. This Cydia Tweak has been localised in twenty distinct languages. Springtomize 3 tells the device who the real boss is by letting the user to personalize the device. Have fun by doing artistic customization by using the super creative Springtomize 3. Are you already excited about trying this unique tweak?
8. WhatsApp+
Break free from all the convention rules set by WhatsApp. WhatsApp+ will allow you to make changes that makes you feel comfortable. This changes comprise of disable read receipts, put out of action delivery receipts, custom theme and custom text colour. Whatsapp+ will give the pinch of privacy to the app by allowing you to lock Whatsapp. The lock can be set with the help of password and Touch ID. Move away from the boring WhatsApp by making the full use of WhatsApp+.
9. Activator
This Cydia tweak allow the users to create shortcuts for almost everything. You can lift-off your apps anywhere with any gesture that you want. Activator will not only save your time but also energy. Apart from that, Activator will make your device appear cooler. It is one of the many amazing & best Cydia tweaks available to you. Customize shortcuts for everything in your device and says thanks to Activator.
10. WinterBoard
It is one of the favourite and also among the best Cydia tweaks of all the users. With hundreds and thousands of themes in it, pick a theme that describes you the best for your device. Change the theme according to your moods, seasons and choices. With so many options available to you, you will never run out of options. Surprise everyone daily with the amazing themes available in WinterBoard. Whatever the category be, a theme for it is surely in it.
11. GuestMode
Are you that person who believes that sharing is good? If yes, then this is the best thing for you. If you are sharing your device with your friend and you want him to have a separate account in the device, then GuestMode is what you need. GuestMode creates a discrete account for guests (which can be your friend or a family member) from the lockscreen. You don't have to worry about the privacy of your setting when someone is using an entirely different account.
12. SmartTap
The idea of SmartTap surely comes for Android. Is your device large enough to use the power button again and again to wake up your phone? SmartTap wakes your device when you double tap on the screen when it is in sleeping mode. SmartTap makes it easier for the users to wake up the phone instantly without having to click the power button again and again. The Cydia tweak is rightly named as SmartTap.
13. TapToSnap
The idea is taken again from Android. With TapToSnap, you can click a picture by tapping anywhere inside the camera application. This saves time and also make it easier to handle. You don't have to be specific about touching one particular place for getting a snap. Click anywhere according to the comfort zone and get the perfect picture to brighten up your mood. A simple tweak but without a doubt, an operative one.
14. StealthCam
Do you sometime have the feeling of taking pictures behind closed doors, without getting attention? If you are that sort of a person then StealthCam will turn out to be your best friend. While snapping pictures by using StealthCam the screen of your device remains off. Knock out the sound and you are all set to go. Capture natural photographs without the person knowing and cherish it every day.
15. CallBar
CallBar empowers you to carry on the task that you were doing before the phone call. Pick up the call and while having chit-chat, you can still work on your device. Isn't that the preeminent way of multitasking and saving your time? CallBar is the tweak that will allow the users to make use of every second while they are speaking to someone. You never have to think again about answering a call when you are at middle of something.
Just like the different shades of yours, we have picked Cydia tweaks for you from different categories. Make your device cooler by picking the hot and effective Cydia tweaks for it! Let us know what you feel about our list of best Cydia tweaks in the comment section.