Hello, amigos! Are you low in budget but want that awesome phone that your friend has? Well, your worries might end here, now that you have decided to check out this post. Today we are here to give you the top 10 sites to buy refurbished phones online at cheaper rates.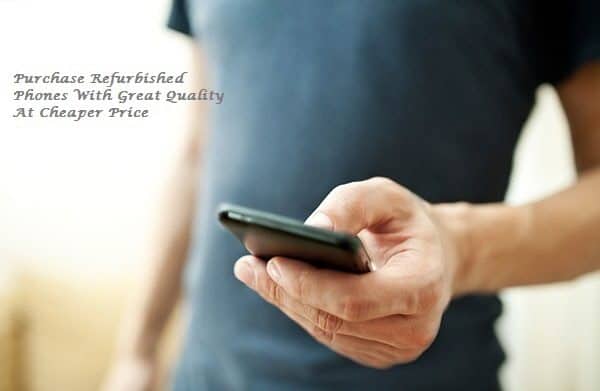 The phone has become an essential part of daily life, which is upgraded every now and then. With every upgradation, comes a new model. There are a wide variety of models available in the market, you should be smart enough to know which model will work best for you.
Coming back to our topic, before listing the top 10 sites to buy refurbished phones online, I would like to ask my readers, do you actually know what a 'Refurbished Phone' is? If not, then let me tell you that a refurbished phone is not always a used phone. You might have perhaps experienced a situation where a friend of yours, purchase a new phone and after few days change his/her mind and plan to buy a new phone again. What do they do with the old phone? Obviously, they return it to the seller. So, was something wrong with that phone? No, it was as good as the new one but still, it was returned.
Also Read: Nokia C1 Specifications, Features, Price & Release Date
The returned phone can't be used legally again and therefore is called a refurbished phone. These phones go back to the company where they are examined, amended if necessary, and cleaned. So, in short, it will work as a new phone and not like an old one. But still, to stay on the safe side, you should do proper research and inquiry before buying a refurbished phone. Did I forget to mention that though these phones are as good as the new ones, still they are cheap? Now, that you know what a refurbished phone is, let check the 10 sites to buy refurbished phones online.
10 Sites To Buy Refurbished Phones Online at Cheaper Prices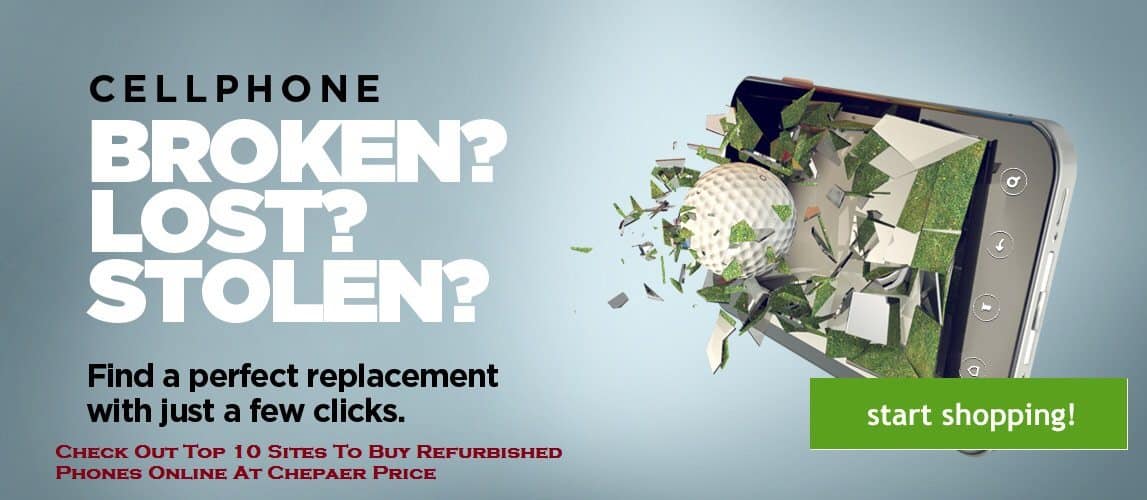 1. Amazon
It was true when Amazon said that they sell things listed from A to Z. The Amazon site has 'Amazon Refurbished Department' in the Electronics section. There is a wide range of refurbished phones available there. Plus these phones are sold by sellers that are highly rated. So, in the beginning, I asked you to make a proper inquiry and research before buying a refurbished phone, you can do it here. Most of the old customers leave reviews about the phones that they have bought. Study them, compare them and buy the refurbished phone that gains your trust.
2. Cellular Country
It is an excellent website to buy refurbished phones with a detailed comparison. Like many other sites, Cellular Country will also give you many options. They provide you cheap, refurbished phones with 100% guarantee, that it will work properly. They deliver the phones with no shipping charge.
They offer phones under the following ratings (condition of the Phone):
Mint (will work like new phones),
Excellent (very little sign of use),
Good (normal wear and tear) and
Fair (a lot of wear).
I assume that you know from which category you have to choose your refurbished phone.
It is another popular website to buy refurbished phones. eBay has an 'eBay Refurbished ATT Android Phones' department where you will find a large number of refurbished Android phones. When you are buying your refurbished phone from eBay, you should know that you are buying it at the right place. Many sellers are there on this site who can provide you refurbished phones at a cheap rate with no extra shipping cost. Remember to select the right seller.
4. Epinions.com
By comparing the reviews of the old customers, you can easily get your cheap, refurbished phones from Epinions. The site will provide you with all the details of the refurbished phones and their sellers. The only thing that you have to do is to compare the details of both refurbished phones and the sellers to make the right choice.
5. EverBuying.com
EverBuying will also provide you with the reviews of their old customers so that you know what their reviews are, about their purchase of cheap, refurbished phones. EverBuying provides you a wide variety of refurbished phones, which will get shipped within 24 hours once you order them. It will provide you great refurbished phones at an unbeatable, cheap rate.
6. Glyde
Glyde offers you refurbished iPhones and refurbished phones of Samsung, HTC, BlackBerry, Dell, LG, Motorola, Nokia, Nexus, and Sony Xperia. Seems like you will have a hard time choosing your phone from so many options available. These refurbished phones are of high quality and even if you face any kind of problem with the refurbished phone, you should not worry because they have a full return policy and refund.
7. Greendust.com
They sell refurbished phones both online and offline. The refurbished phones are high graded. This can be said because they will provide their customers a 1-year warranty along with 15 days free return policy. The shipping charge is NIL. Open their site, go through the refurbished phones available there and without a doubt, click on 'Buy'.
8. Newegg
Newegg.com is one of the best stores to buy refurbished phones. At the start, it asks for your choice of location(country) to get the best deals from them. Once you've opted for your location, you get to see a wide range of products available in that location.
9. Tmart.com
Tmart.com is a website that will happily give high-quality refurbished phones at a cheaper price. They function globally and charges no shipping cost. They sell refurbished phones that are excellent in quality. The customer service that they provide will surely pamper you. The prices are competitive and the products are efficient.
10. Verizon
Get the latest refurbished phones at a cheaper price, because that's what you can get when you are buying from Verizon. Verizon will provide you nothing but the best because they believe in keeping their customers for a long period of time. It is an excellent place to compare the details of the refurbished phone that you are planning to buy.
Round-Up
Now, that you have the top ten sites from where you can buy refurbished phones at a cheaper rate, you can save more money with technology.
Let me once again remind you that do not forget to see the old reviews, the details of the refurbished phones, and details about the seller. We don't want you to regret your decision, so just be very, very careful. Do let us know about the cheap refurbished phones that you have bought from one of these sites. We will be happy to hear from you.