Are you working on one or more projects with your team and having major difficulties with managing tasks, project statuses, and reaching your planned deadlines? If so, I understand your pain. And I know this can lead to project disaster.
Which is why it's important to look at project management or work collaboration software. Tools such as project management software enable you to manage and track every aspect of your projects from individual tasks to the workload of your team members. Let me give you a quick introduction.
Project Management Software
A project management tool is one that helps you plan, organize, and manage your ongoing work. Depending on the software, it can manage estimation and deadlines, planning, scheduling, collaboration, communication, decision-making, quality management and documentation, and workflows. Today, there is a large number of desktop and browser-based work management software that take your business to the next level.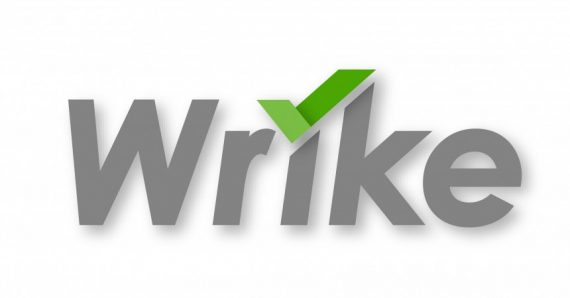 Today I'm going to review what I consider to be the best project management software – Wrike – which gives you a better platform for managing your ongoing projects. It combines project management with a real-time workspace for collaboration, discussion, and document sharing.
What is Wrike ?
Wrike is an award-winning online project management tool that makes your work faster, easier, and more efficient. It has won FinancesOnline.com's Best Project Management Software Award for 2015 and Gartner's 2014 Cool Vendor of the Year Award. Its flexibility allows multiple groups or teams to work together and get things done effectively.
It enables you to schedule, prioritize, discuss, and track your work progress in real time, everything with just a few clicks of your mouse. Wrike excels in task management and has been used as software for project management by big companies such as Google, Stanford University, Adobe, HTC, and EA Sports etc.
Features of Wrike
When it comes to project management and collaboration, Wrike is the best tool that everyone should try.
Wrike comes with business collaboration and information management features that will take your work to a higher level. Here are some features of Wrike:
One place for all your work
User-friendly navigation makes things easier
Excellent security measures — no one other than authorized personnel can access the information and other files stored in your online database
Interactive timeline and real-time news feed which gives you a brief notification about ongoing work
Integrates with Google Drive, OneDrive, Dropbox, Box, and even your favorite email software
Workload management and time-tracking
Customized reports
Task prioritization helps you to rearrange task priority
Mobile apps allow you to monitor progress from your mobile devices anytime, anywhere
Wrike Customer Reviews
I mentioned before that major companies have used Wrike as a work management solution, but it has been used by many startups as well. Here I have compiled a few excellent reviews from Wrike customers:
"You can't run a project anymore without something like this tool. You have to be so fluid and adaptable to meet the expectations of today's market, investors, and employees. Unless you have a tool like Wrike, you won't be successful in today's world."  — Tactus
"Before Wrike, the team at Veeam would collaborate on work via email and instant messenger. To ensure that data didn't get lost, the head of the online marketing team needed a tool to collect updates on all projects to share news with the team." — Veeam
Let's see what Redfoo got for Wrike.
Price
Wrike subscriptions comes in three different plans. Free, Professional, and Enterprise.
Wrike Free
Wrike free subscription is suitable for small teams with five users maximum; for those who need basic task management. It has only 2 levels of hierarchy for projects.
Wrike Professional
Good for teams with 5 to 15 users who need project planning and collaboration. It has unlimited levels of hierarchy for projects and 5 GB of storage for files. Wrike professional subscription will cost you 49$/mo for 5 users and 99$/mo for 15 users.
Wrike Enterprise
It is helpful for teams who need customization, reporting, and advanced security. It has unlimited levels of hierarchy of projects and storage space starts from 100GB up to the users' requirement.
Final Thought
Wrike is the best project management software because it allows you to collaborate and manage multiple projects at the same time. The main thing about Wrike is that all its features are cross-project. This cross-project approach saves lots of time and helps a lot in decision-making. Therefore, after this in-depth review the only thing I can say is go for Wrike.
Pros
Highly Efiicient Task Management
Social Collaboration
Workload management
Interactive timeline
Real-Time Workflow
Wrike enables its users to manage and track projects, deadlines, schedules, and other workflow processes. It also allows users to collaborate with one another.Wrike excels in task management and It has been referred as a project management software by big companies such as, Google, Stanford University, Adobe, HTC, and EA Sports etc.