Every now and then, we all get jealous and suspicious. Whatever your reason for needing to use a spy app, you probably want to get to the bottom of what your partner, child, or employee has been getting up to. In this day and age, having access to their phone will tell you everything you need to know. You'll be able to figure where they go, who they talk to, and how they spend their time.
That's where a phone spy app comes in handy. Spyware apps allow you to access all of the information you'll need to get to the truth. What you may not realize is that not all apps are the same. That's why we've come up with the ultimate list of cell phone monitoring for parents. Read on to discover your next spyware tool so you can finally put your suspicions to rest.
What are Spy Apps and How Do They Work?
First of all, let's examine what spy apps actually are and how they work. Spyware apps allow you to track another phone's activity and location. They were originally designed for parents who needed to keep a watchful eye over their children's activity on their phones. Children use their phones a lot – 40% of kids spend at least 30 hours on their phones a week.
The apps work in roughly the same way. Once the app is installed on the target device, it can track and monitor a range of parts of the device. Depending on which app you choose, the app will have different features and capabilities. Check out the bottom of the article to find out which features you'll definitely need to monitor any device accurately.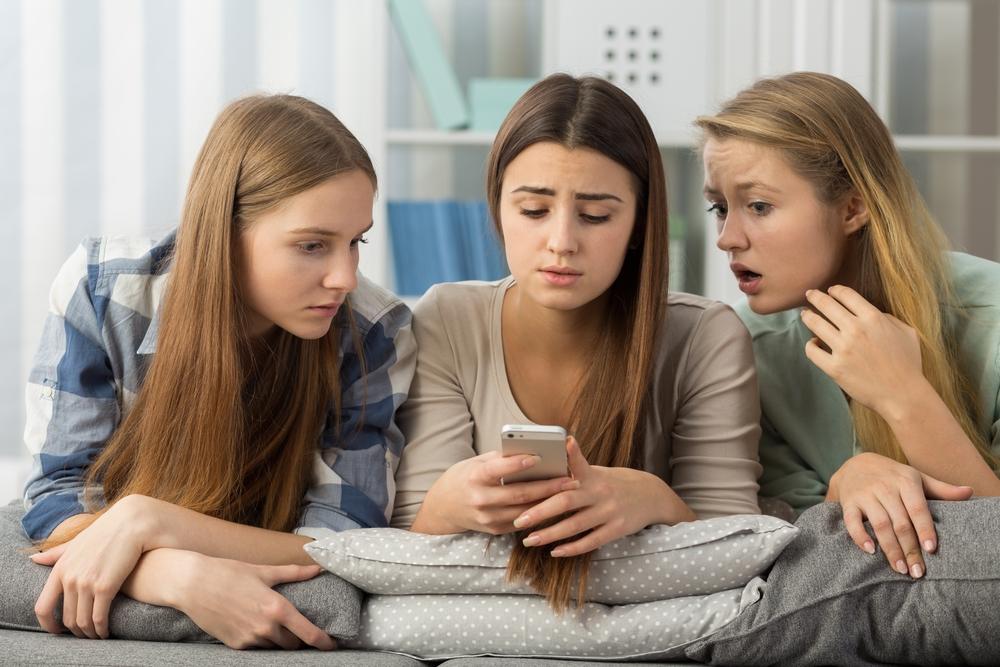 Best Phone Spy Apps in 2020
Let's get into it! Here are the 10 best spy apps for both Android and iPhone devices. Each spy app review will tell you what to expect from the app.
1. mSpy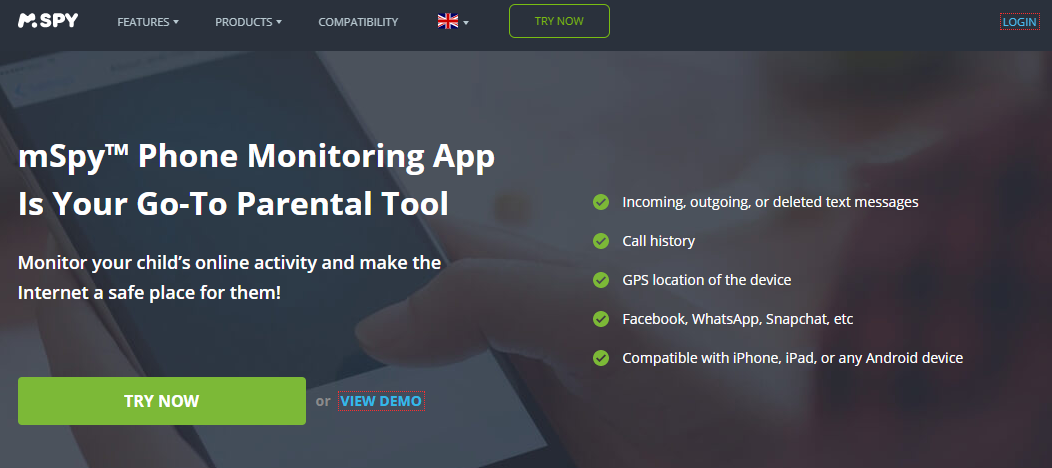 Our number one pick is mSpy. This fantastic spyware app offers sophisticated, reliable technology and an easy-to-use control panel. With mSpy, you can monitor multiple things at once. For instance, you can see who they text, which apps are being used, where they are, and so on.
Price: $29.99 a month
Pros:
High-quality service
Reliable tech
Undetectable
Affordable
Great customer service
Can be installed remotely
Features:
See all sent, received, and deleted messages
View incoming and outgoing calls
See GPS location and routes took
View social media platforms like WhatsApp, Snapchat, Instagram, and Facebook
Works on any iOS device or Android
2. Web Watcher
This parental control monitoring app is a great choice for remote monitoring. A highlight of this app is that it works across five operating systems. It also has an Alert Log tool that scans all of the data on the phone and shows you a highlighted, edited version featuring risky behavior. For busy parents, this is a great feature as it means you don't have to sift through piles of irrelevant messages.
Price: $160 a year
Pros:
Alert log feature shows you risky behavior
Works on Android, iOS, PC, Mac, and Chromebook
24/7 customer service
Features:
SMS including deleted messages
Photos and camera roll
Calls
Web usage
GPS tracking
Social media apps
3. Cat Watchful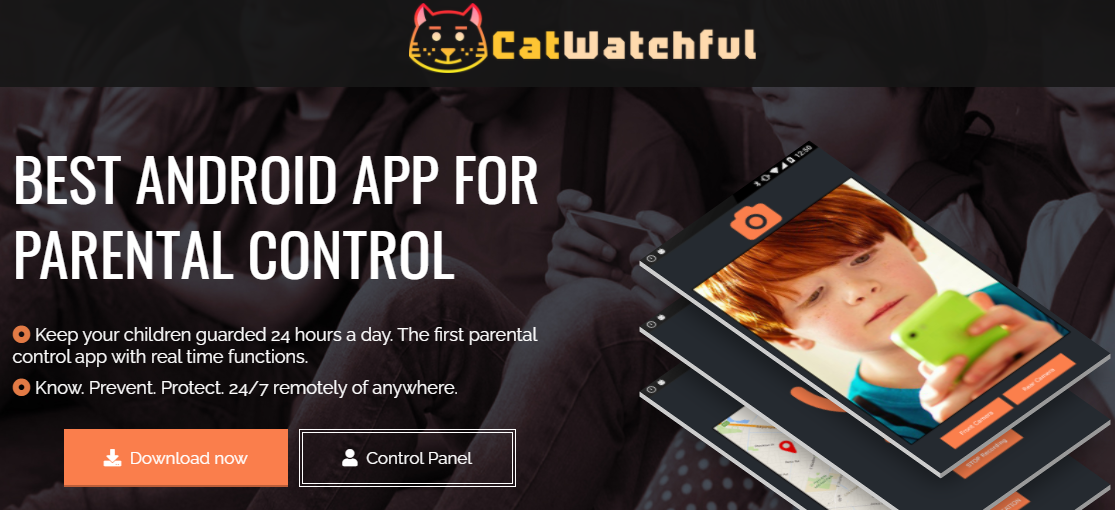 This is one of the best cell phone spy apps because of its wide range of features and its advanced technology. This app is perfect for parents who need to monitor their children's activity on a private smartphone or tablet. With this app, you'll need to notify your child or employee that you plan on monitoring them. The app has a very simple control panel. Simply log in on any web browser to see the latest data.
Price: $19 for 30 days
Pros:
Easy-to-use control panel
Easy setup
More advanced recording technology than other apps
Features:
Android monitoring
Call recording
Social media monitoring
Record surrounding sound
GPS phone tracker
Invisible Mode
4. Auto Forward
A high-quality tracking app that allows you to instantly access the information you need to track your target device. This app is known for being discreet and easy to use. The interface is user-friendly and makes it easy to access the app's many features. For instance, you'll be able to quickly view a lot of data in an easily digestible format.
Price: $29.99
Pros:
Easy to use
No need to jailbreak the target device
Compatible with lots of devices
Great customer support
Access deleted data
Good user interface
Features:
Call monitoring
Browser History
SMS texts, including deleted messages
GPS location tracking
Social media platforms
View phone contacts
Access multimedia
Can block apps from being installed
Undetectable
5. Highster Mobile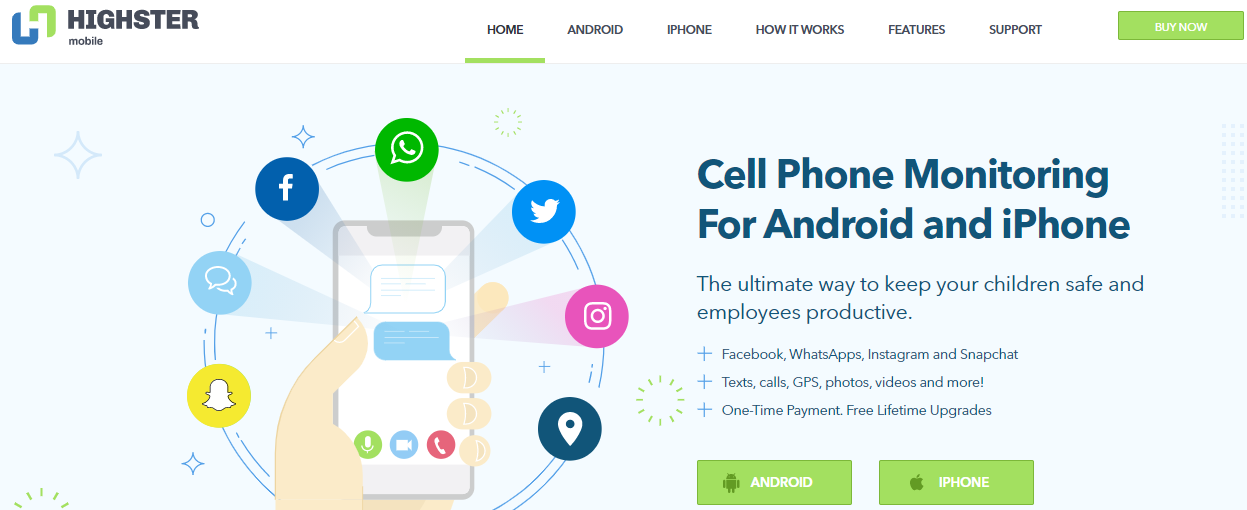 This spyware app is another good way to see what someone is up to on their phone. It can work in covert mode, so it's undetectable on the target device. It also works on both Android and iPhone devices. However, jailbreak is required for this app to work. With this app, you can view current and past GPS locations. This installation process for this app is a little more complex and can't be done remotely.
Price: $29.99 a month
Pros:
Good features with advanced technology
Can record images and sound of the surrounding area
Good customer service
Features:
SMS text tracking
GPS location
Multimedia files
Email access
Browser history
Call logs
Remote control panel allows you to change settings on the target device
Microphone access to hear surrounding area
Stealth camera
6. The Truth Spy
Truth Spy has a few great features that are unusual in the spyware world. For instance, with Truth Spy, you'll be able to listen to surroundings live and record calls to listen to later. This is an affordable app. The app has a slower customer service support system than other apps. For Truth Spy, you'll need to email the support team if you have any technical issues. The installation process is quick and easy, taking around 5 minutes. It's important to note that this software cannot be installed remotely.
Price: $21.99 for 1 month
Pros:
Quick installation
Listen to surroundings live
Affordable price
Features:
GPS location tracking
Record and track app usage
Track SMS messages
Undetectable
See alerts and notifications
Multimedia files
Remote control device
Keylogger
Read notes
7. Phone Spector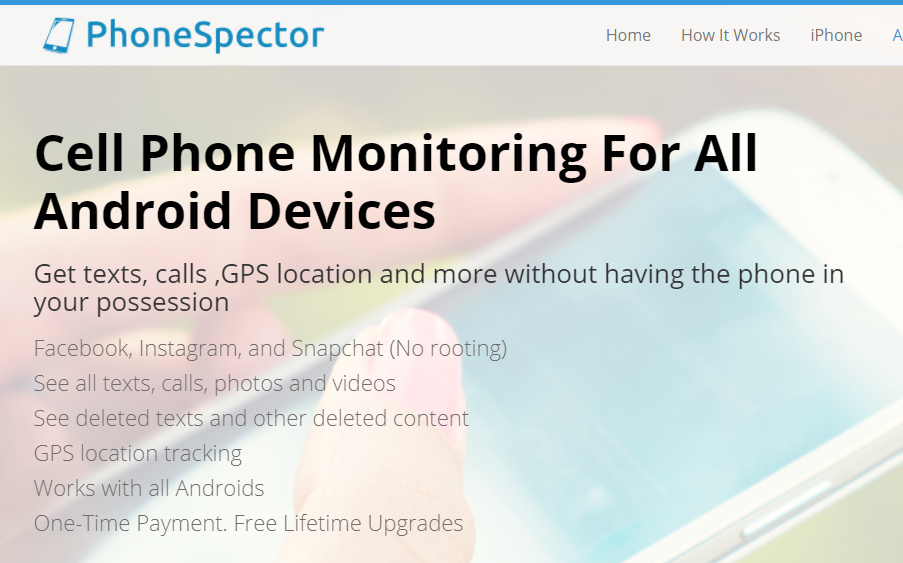 This cell phone spy app is perfect if you are eager to get some data quickly. This app can be downloaded and installed in minutes. As soon as it's up and running, you'll start receiving data from the target device. This app specializes in delivering messages from social media apps like Facebook, Instagram, WhatsApp, and more. If you're targeting an Android device, no rooting is necessary. This app, however, cannot recover Viber messages.
Price: $69.99
Pros:
Very accurate
Quick and easy installation
24/7 customer support
Features:
Track social media messages with accuracy
Keylogger
Precise GPS tracking
Call monitoring
SMS tracking
See all installed apps
View browser history
View photos
8. MobiStealth
MobiStealth is one of our top picks of apps to spy on a phone because it's incredibly effective for Android phones. Its highlights include excellent tracking of WhatsApp and a reliable stealth mode. While this app has some great features, it is on the pricier end compared to other spy apps.
Price: $59.99 a month
Pros:
No need to root or jailbreak the target device
Great customer service
Features:
Monitor SMS
Track calls
View GPS location
Track Skype and Viber messages
Log keystrokes
Monitor photos
Browser history
9. The One Spy

This app offers advanced spyware technology as well as computer monitoring. This is a good option if you are hoping to also monitor someone's Mac or Windows usage. The app features a comprehensive web portal so that users can quickly and easily access the data the app has collected. You'll also be able to access old data.
Price: $18.00 a month
Pros:
Ability to control and restrict incoming calls from specific numbers
Able to track voice notes
Able to record phone calls with both sides of the conversation
Features:
Live camera streaming
Live surround sound listening
Log and record calls
Track passwords
Keylogger
Social media tracking
Track live video chats
Take screenshots of the screen
Undetectable
10. SpyFone
This spyware app is a good way to monitor your child or employee's smartphone. It comes with plenty of great features and is a reliable app. The app is simple and easy to use. Its highlights include a profanity alert that notifies you when bad language is being used.
Price: $4.17 a month for the basic plan
Pros:
Profanity alert
Easy to use
Features:
SMS and MMS message tracking
Call monitoring
GPS location tracking
Photos
Remote access and control of the device
See a live-feed of the screen
View file manager
See all applications
Browsers history
Data in PDF report
What You Need to Look For
In order to choose the best spy app for you, you will need to know which features you need and why. Here are a few of the essential spyware features you should look for when making your decision.
GPS System
If you are worried about what your partner, child, or employee is getting up to, GPS tracking is one of the best ways you can get to the bottom of it. GPS tracking allows you to view where the target device is at all times. Good apps will also allow you to view the exact route the target device has taken, and how long it stopped at each place on the way.
Monitoring Text Messages
If your partner or child is always on their phone texting away, monitoring their SMS messages will give you a good idea of who they've been talking to and what they've been saying. Look for apps that offer deleted messages as well – this way, you'll know they can't hide anything from you.
Monitor Facebook Messenger
Lots of children and teens use Facebook Messenger to communicate with friends and groups of friends. By monitoring these messages, you'll make sure that no cyberbullying or inappropriate language is being used.
Monitor WhatsApp
These days, WhatsApp is a key app for many young people. In fact, it now has over 1.5 billion users – more than Facebook and Instagram! Make sure you can monitor your partner or your child's chats on WhatsApp to see what they've been discussing and with whom. WhatsApp features images and video features, so be sure to find a spyware app that allows you to monitor these parts of the chat as well.
Captures Keystrokes
A keylogger is a great tool to look out for in a spyware app, although it is a little rarer. A keylogger allows you to see every single key that is pressed on the target device. If you're interested in tracking what messages and notes are being typed out, a keylogger will give you the answers you seek. You can even get an idea of passwords with this tool.
Records Call History
If your partner or child is calling the same person repeatedly, this tool will help you find out who it is. This logging tool will tell you which numbers are called or are calling the target device. You'll also see how long each call lasts. Some apps can even record the call itself so that you can listen back to what was said.
Conclusion
Choosing a spyware app can be tricky. There are lots of options out there, but it's hard to know which ones work and which ones don't. By using this list of the top 10 spyware apps for Android and iPhone devices, you're well on your way to finding the app you need.
While these are all great apps, mSpy is, without a doubt, the best. With its wide array of features, you'll have everything you need at your fingertips to keep tabs on your target device.