Let's face the fact that "content creation is tough", and creators devote more mental efforts than readers might actually think. Research, content strategy, compiling ideas, creative writing, optimization, proofreading, publishing, and promotion are few of the vital procedures that are entangled in the making.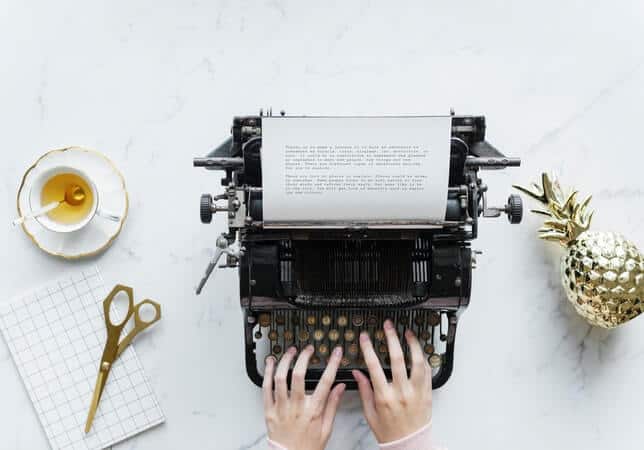 Content creation is something that engages, entertains, informs, curates, and most importantly, archives your blogging goals. Many professionals who lead marketing are already struggling in delivering quality content that meets their organizational goals. But struggling doesn't mean you're held back.
If you have already dipped your toes into marketing, the chances are that you barely keep aside the required time for content creation. Outsourcing content creation for your blogs is an easy and effective solution if you cannot deliver personal time and effort in developing content by yourself.
The question still remains; should you outsource content creation for your blogs?
Absolutely!
But one of the stumbling blocks I hear about outsourcing content creation is, "Nobody can recreate my style and what I can!" Yes, this is correct. But other benefits simply outweigh this argument. Let me explain.
Why is Content Outsourcing Better than In-House Writers?
1. Save Times For Other Quality Work
Perhaps, the most fundamental reason for content outsourcing is simply the lack of time resources. The responsibilities of researching, writing, proofreading, optimization, and publishing are full-time itself — haven't considered the efforts after content marketing, promotion, and content strategy in the first place.
Another reason being, if your blogging site is proliferating and requires more content than one person can deliver. We all have limited hours of time, and other activities like marketing and website management are also essential. Stick with the activities that require more of your knowledge and efforts.
2. Content With Better Optimisation
Delivering unique content is half the story if your write-ups lack SEO (search engine optimization). That requires the exact time and effort as writing the actual content. Keyword research, consistent distribution, and better SEO are some of the responsibilities that can be fulfilled efficiently by full-time writers.
On the other hand, you should trust your chosen writer/agency about their work without much supervision. They should be fully mind-equipped in SEO and optimizing content in web searches while avoiding content spinning and plagiarism. And most importantly, you can expect your content to be written fast.
3. Maintains Consistency
The third pillar of outsourcing content creation is how fast and efficiently you can publish web content, rather than doing everything by yourself. Agencies like topcontent.com are on the ball and will deliver from the minds of the qualified content developers, even under the tightest deadlines.
Being someone else's full-time job, you can expect timely publishing, without compromising on content quality. As content outsourcing is calculated per word or article, agencies and freelance writers would compile more efforts in delivering the work as quickly and efficiently as possible, within hours.
4. Get Advantage of Others' Expertise
While you can achieve expertise on certain things, you certainly cannot gain mastery of everything; for sure. Unless your blogs involve writing on very narrow niches of topics, you will receive more advantages from outsourcing content creation. That way, you can capture the broader niches of blogging.
Most content development agencies hire dozens of writing professionals, each with specific expertise, experience, and specialties. So, you can effortlessly engage an individual with the subject you need your content on, assign with the topic, and never worry about the quality of deliverables.
5. Saves Money
And finally, the thing that drives your business; money. When you outsource content creation, you have more time for other important business activities like content strategy, ideation, website development, and marketing. Content outsourcing, on the other hand, also brings you higher ROI figures.
Content outsourcing is immensely cost-effective as you're not hiring full-time writers and avoiding other employee-based expenses. Such content is written by self-employed individuals or agencies with full-time writers who include overhead expenses into their gross rates, making the process much affordable.
Concluding Notes
Outsourcing content creation offers more benefits that easily outweighs its caveats. Hiring freelance writers or content development agencies will surely help you publish higher-quality content, save your time and money, and offer better flexibility and precision into the building-blocks of your blogs.
How are your site's contents developed? In-house or outsourced? Let us know in the comments.