Building written English language skills like grammar and spellings are fundamental in writing for students. However, not every student can fully master writing to the extent of not making any mistakes. Therefore, it is essential to appreciate the use of technological tools that helps both students and writers at large in ensuring that you have quality essay papers.
By using a free service, you can quickly check on the grammar and spellings in an article in a few easy steps. Students can easily leverage applications and tools to their advantage and hone their writing skills. For students who ask, "Is there an expert essay writer who can write my paper for me?" This could be essential in determining the quality of the services you've been offered.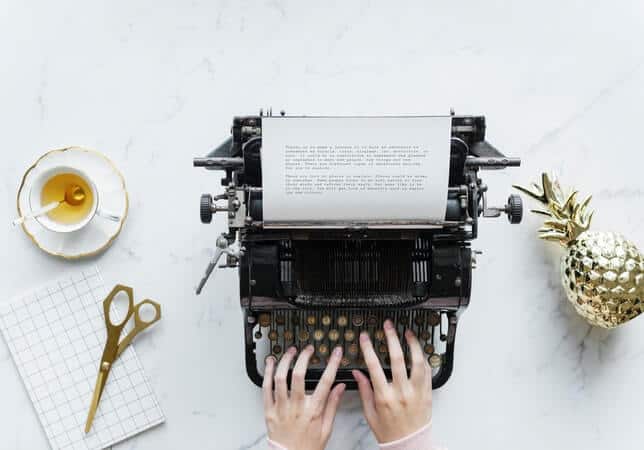 Types of Technological Writing Tools
Let's look into how some of the devices can help you as a student:
Tools for grammar and spellings
Grammar and spellings have always been a challenge for many writers. Even a single wrong spelling mistake can be costly if the person you are writing to is too strict. The following tools are the best for correcting all grammar and spellings.
1. Grammarly
It is a language tool that helps students in editing their written papers. Students can use it to correct grammar, spellings, misused words, and even the structures of their sentences. The tool can also be of help in identifying any plagiarism. This tool has an iOS application. You can easily connect word, Google doc, and other browsers with its editor.
2. American word speller
Most students have a hard time with spellings, yet it is one of the most fundamental skills in writing. This tool helps students in identifying new words and also solving word spelling problems.  Structuring your sentences using this tool can be helpful for you.
3. Ginger grammar
Ginger grammar makes writing looks so simple by identifying grammar errors and spelling mistakes. Through the browser, you can quickly correct the mistakes with a click. It highlights your errors depending on the context of any sentences. It can correct confusing words and find the right one to use such words like cup and cap, to and too, etc.
4. Spell checker plus
Although it is an advertisement supported tool, it is excellent. It can handle to correct mistakes on grammar and spelling in a short article. It identifies them, and you fix them.
Writing projects software
As writers, sometimes we genuinely want to write, but we cannot correctly get everything out of our minds word by word. Such software helps you to get organized, brainstorm on ideas, and start writing.
1. MindMeister
It is an excellent tool for brainstorming on different kinds of projects in writing. It can help you put together your thoughts on a term paper, research, or thesis. The device uses mind mapping, which triggers associations of captured ideas and offers flexibility on how you can use those ideas.
It is available as an iOS, Windows and on Android. On their premium services, the tool can even attach relevant pictures and files.
2. HubSpot
Mind mapping can help you in brainstorming your ideas, but what happens when you have none at all? HubSpot helps you generate writing ideas. When you enter nouns into the system, the tool produces titles for you and gives unique suggestions on how you can write your articles using those titles. You can use those ideas to trigger your own and start writing excellent essays.
3. Tools for researching
Every writer or student needs to research before they can write. Having relevant information for your articles is essential. The following tools help you to do thorough research:
4. Evernote
It is tiring to scribble handwritten information, taking screenshots or copying and pasting at this error when technology can help you. By using its web clipper, you can capture articles online and then add them to Evernote Web planner, where it will organize them into notebooks. Once you have your notebooks, you can share the research with fellow students or writers.
5. Google Docs
Students can use Google Docs to write their articles, edit and save them for later use. The tool automatically saves your documents in the Google drive as you continue writing. Google Docs offers a collaborative feature where students can work together on different researches, write together, comment, edit, and share using the same document.
Everyone involved in the project can either accept or reject the changes. It is also possible to track back earlier versions of your paper. You can incorporate other tools for plagiarism checks.
When you use the right tools correctly, you will be surprised what they can do for you. In a few clicks, you can have your document in high quality through the assistance of these excellent tools.
You may also happen to lack time to understand all these tools, yet you need someone to write for you. Get experts who offer writing services, and you will be assisted.