Have you ever watched a slideshow presentation that grabbed your attention right from the very first slide – and never let it go? Needless to say, you probably want the presentations that you create to do the same, but may not be sure how.
In order to create slideshow presentations that are able to grab and hold the attention of viewers, there are a few essential tips that you should always follow: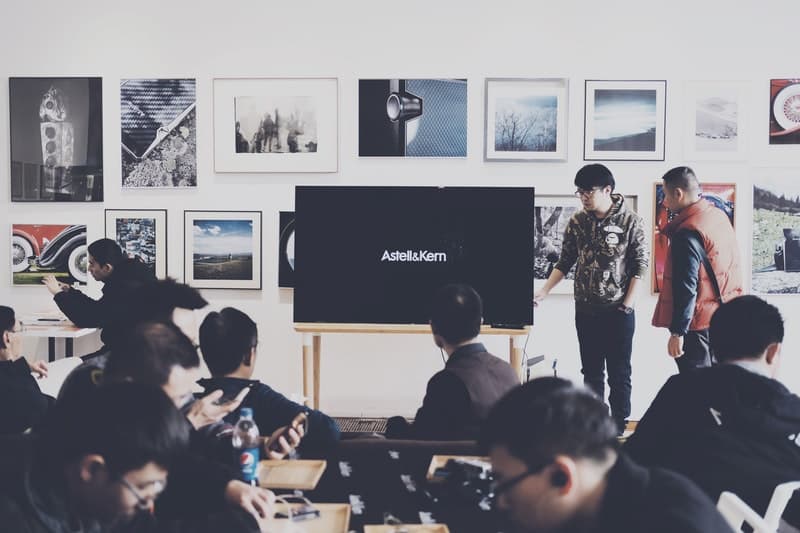 1. Kick things off with a hook
The best way to grab attention right from the start is to open your presentation with a hook. The hook should be designed to entice the audience, make them interested and above all convince them to pay close attention to your presentation.
While there are different types of hooks that you can use in your presentation, one of the most effective is to outline the benefits that viewers stand to gain. That being said you can try other types of hooks as well such as opening with a joke, an unbelievable claim, a provocative question, and so on.
2. Leverage the power of visuals
If you were to look at two slides: One with graphics on it and one with just bullet points – which would you find more interesting? Needless to say, the slide with graphics will be more interesting, purely because people always find visuals more interesting than the text.
It is important that you leverage that in your slideshow presentations so that they're able to attract attention. The more you utilize visuals to put your message across, the more effectively your slideshow will be able to grab and hold the attention of viewers.
Keep in mind that visuals don't include visual effects such as animated transitions – which should be used sparingly and only when they serve a specific purpose within your slideshow presentation.
3. Make it a story
One of the most effective ways to attract attention to your slideshows is to turn it into a story. Simply put storytelling is an effective way to convey information that is memorable, and the message you're putting across will resonate more if it is structured as a story.
Try to find a way to tell your viewers a story that they can relate to, and that is related to the message of your slideshow as well (of course). It may help to learn more about the basics of storytelling so that you can build one more easily.
The next time you have to create a slideshow presentation, try using as many of the tips listed above as you can. Overall it isn't difficult to create an effective slideshow, and for example, you could use Movavi Slideshow Maker (https://www.movavi.com/photo-to-dvd-slideshow/).
Conclusion
By using these tips, you'll find that your slideshow is able to command much more attention – and really draw viewers in and retain their interest for far longer. As you become better at creating hooks, storytelling and using visuals you can make more improvements to the slideshows that you create.