Everybody loves photography. Isn't it? We're just crazy about snap-shotting! Our moments are captured and stored in forms of images. We're now using devices like mobile phones to capture mind-blowing photographs. You always wanted to learn the tip and tricks better we say hacks to capture just jaw-dropping images. So, presented here is an infographic from 9GAG for 7 Smartphone Photography Tips. Enjoy and Learn!
Panodash
You must have surely seen a person appearing again and again or more than once in the same picture. Professional do like this by using various advanced image editing software. But you don't need to be a pro neither you need a advanced and sophisticated software. You just need your phone- yes, you read correctly, you need your phone. Just open-up the panorama mode on your phone and allow your friend to shoot panorama from where you're standing. The aim of attaining this special effect is to move faster than your mobile phone and that too in opposite direction of motion. Below is a GIF for your reference.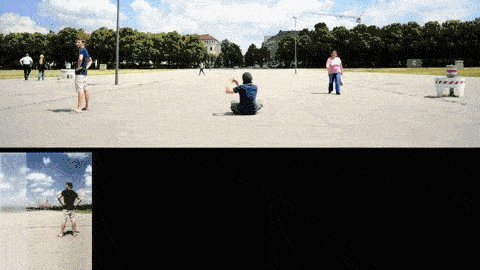 Driving Panorama
This mode is used to capture the surrounding in a bit circular method/way and centered around you. To get this jaw-dropping effect the only thing you need to do is hold your phone firmly in panorama mode and ask you friend to drive through a beautiful avenue or place.

Zoom
Many phones don't have optical zoom. Still, you can digitally zoom in or out by pinching the screen but that doesn't result in good resolution image. So there's a simple trick to do this, you can use your binoculars as the zoom lens. Just place one-end of binocular on your device's camera at back. And you would be able to snap high-quality image without any problems or compromises.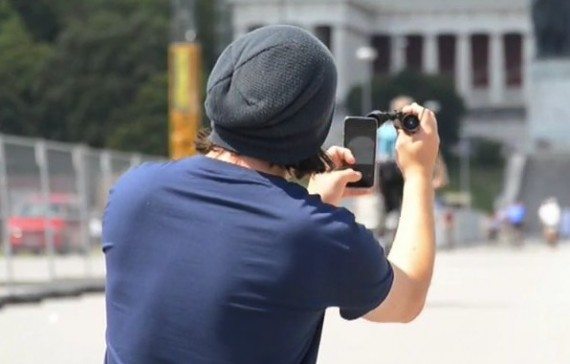 Macro Lens
Phones can only focus upto minimum distance, but if you try to zoom in further this might end up in a blurry photograph. You don't need professional macro lenses for capturing very minute photos. The trick is just place a small drop of water and you would be able capture very small subjects like insects.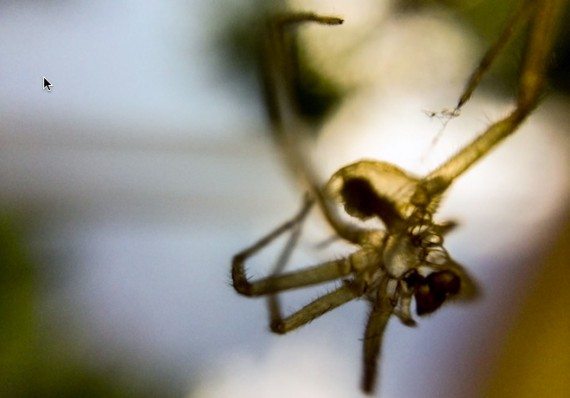 Underwater photos
Take a glass, and insert your smartphone upside-down. Dip the glass partially in water so that the glass rim is above water surface. Now you'll be able to take partial underwater photos.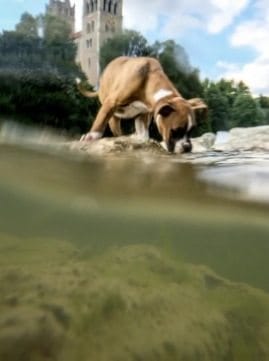 Tripod Stand
You don't need to buy a costly stand for photographing great images. Just a few pieces of cardboard,  some other materials and keep following the steps in infographic below.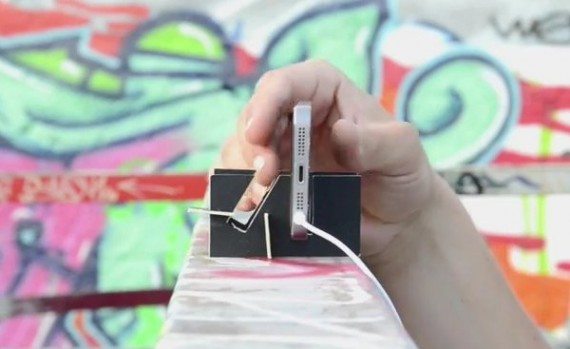 Reflector
For this trick you only need a car foil screen and use it as a reflector. This will create more awesome photographs than ever before.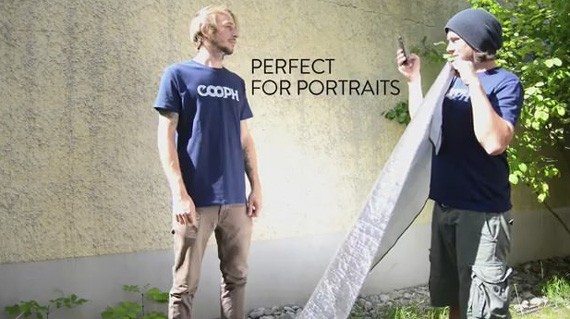 Infographic

via 9GAG
Let us know if you have any more interesting tips for us? Let us know from comments section.