People are getting very busy with their work and they can't even find time to read newspaper early in the morning. Everything has become online these days and most of the employees started reading newspaper online these days. During recent pasts, people used to start their day reading Newspaper with a cup of coffee, those days are completely gone. Today, due to work tensions; they come home late nights and start the very next day in hurry and get back to work and they can't manage time for reading newspaper. But some geeky people developed a habit to read newspaper online on their way to office.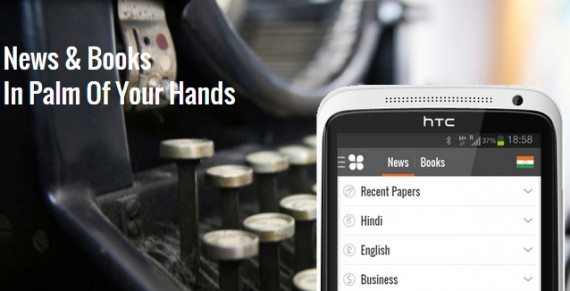 As many are using Smartphones which made our life easier, It is now damn easy to read Newspaper online directly from mobiles and that too at free of cost and in interested language. Most of the leading newspapers started e-paper facility keeping these people in mind. But it seems bit difficult for people who read different newspapers. There are many sites where you can have access to different newspapers in different languages under one roof. Among those many online websites, NewsHunt.com is one the best place with awesome user interface. At NewsHunt, you can read newspaper online for free in different languages.
Read Newspapers online for free using NewsHunt.com
Here is brief review of NewsHunt.com and why we mentioned it is one of the best place for hindi news and to read newspaper online.
Up-to-date
This website provide real time latest news and they are up to date and they never miss any single news. They claim to publish 25000+ article daily in 12 different languages from over 100 publications. These figures are really interesting.
Many Languages
NewsHunt is available to read newspaper online in many different languages. If you are one who read newspaper online in more than one language, then you'll fall in love with this site. Here are most popular languages available:
English
Hindi
Marathi
Panjabi
Gujarati
Bangle
Kannada
Tamil
Telugu
Malayalam
Oriya
Popular Newspapers
As said earlier they are over 100+ different newspapers are loaded. They Include
The Indian Express
India Today
Aajtak
BBC Tamil/Hindi
EEnadu
Sakshi
NamastheTelangaana
User friendly Mobile Application
Everything is Applications now. There are many applications for all kind of things and NewsHunt developed a mobile application for their website and there is no need to access different web browsers to read newspaper online. All you need to download their mobile Application and you are just one click away to read newspaper early in the morning.
NewsHunt mobile app is currently available for
IOS
Windows
Android
Blackberry and
Symbian
How to use NewsHunt to read newspaper online for free of cost
Making use of NewsHunt is as simple as English alphabets. All you need to do is:
From Desktops/Laptops
Open newshunt.com from one of your favorite browser.
Select your language.
Once you picked your language, you will see a list of available newspapers in your language.
Select one among them and read newspaper online directly from your web browser
From Mobiles/Tablets
Either follow the above mentioned guide or simply download/Install their mobile application.
Open NewsHunt mobile app and Select languages you are interested at and click proceed.
You will get a list of categories and you can pick one.
Once you selected your interested categories, it will generate available newspapers for you depending on the languages you selected at the first step.
That's it, all hot news are in-front of you and now its your turn to read newspaper online from your awesome mobile

Bonus
Along with Newspapers, you can even buy ebooks from Newshunt for later reading. You can get the latest collection of ebooks which are one click away to purchase here
Final Words
There are still many ways to read newspaper online but having different newspaper under one roof is hard to find and luckily we have newshunt with us which offer allows us to read newspaper online in many different languages. If you know any other alternatives to newshunt, let us know from comments section below.
NewsHunt is a place for different newspapers in 12+ languages with over 100+ publications. They publish around 25000 articles covering all latest news. You can make use of their mobile application to make your life ever easier. Using NewsHunt you can read newspaper online anytime anywhere.