Have you ever 'cleaned' your Mac in the past – and not just its physical surface? In this context 'cleaning' your Mac refers to removing all the junk that is undoubtedly cluttering its hard drive – and may even be slowing it down and causing it to react sluggishly.
Make no mistake, the 'junk' on your Mac can take numerous forms – including unwanted old logs and cache files, leftover files from apps that were uninstalled, duplicate files, unused localizations, and any other old and large files as well. Tracking down all these files manually and removing them would be a Herculean effort – which is why the easiest way to clean your Mac is with the help of Movavi Mac Cleaner.
Automatically Scan and Clean Your Mac
Essentially all that you need to do to use Movavi Mac Cleaner to clean your Mac is launch it and let it automatically scan and locate all the junk files on your hard drive. After the scan is done you will be able to remove everything that it found by clicking on a single button – and that's all it takes.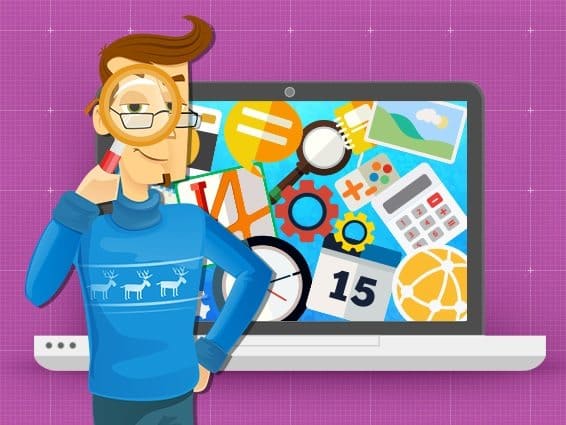 In the report that is displayed after the scan is complete, you will be able to see exactly how much space is being wasted on your hard drive via the visual depiction that is provided. Also, Movavi Mac Cleaner will give you the option to only remove certain types of junk files if you feel you don't want to clear them all.
Free Up More Space and Protect Your Mac
While that is really all that you need to do to clean your Mac, Movavi Mac Cleaner also has several other features that will help you further. With its 'Uninstaller' you can remove apps without leaving behind leftovers, as well as detect leftovers from apps that were previously uninstalled and remove them.
Additionally, it includes a 'Shredder' that can be used to delete and overwrite sensitive or confidential files – so that they can't be restored or recovered by any third party software. That extra measure of security goes well with the antivirus and firewall that will protect your Mac from various other threats too.
All said and done Movavi Mac Cleaner should help you to not only clean your Mac and free up additional space, but also protect and shield it in other ways. In the long run that should result in a healthier Mac that is able to perform optimally – even as it starts to get older. Frankly speaking, you'll be surprised just how much you will be able to extend the lifespan of your Mac if you make it a habit to clean it regularly.