iTunes offers a splendid collection of digital content. However, this content is protected by Apple's Digital Rights Management (DRM).
Subsequently, it becomes very a tedious task to view the same content on your Android device or TV.
If you still wish to losslessly remove DRM protection from iTunes videos and stream it anywhere, then this guide is for you.
We present you the simplest way of DRM protection removal from iTunes videos. While there are plenty of complicated ways available, we have an easy one lined up for you.
All you need to do is download Tuneskit DRM Media Converter software in Windows.
How To Losslessly Remove DRM Protection From iTunes in Windows
Firstly, download Tuneskit DRM Removal for Windows.
Secondly, download the DRM Media Converter free trial version or the premium version for a minimal of charge of $44.
Install and run the software on your Windows desktop.
Click on "Add Files" button to start the process.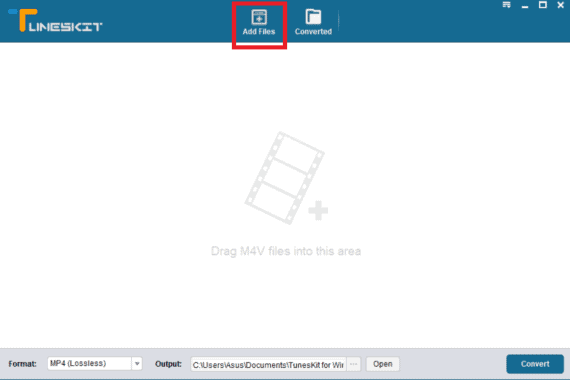 Now Tunekit DRM Media converter will automatically scan your iTunes library.
It will display the list of media content available on your iTunes account.
Next, pick the media file in which you want to losslessly remove DRM protection.
Finally hit "Convert" button and wait for the DRM protection removal process.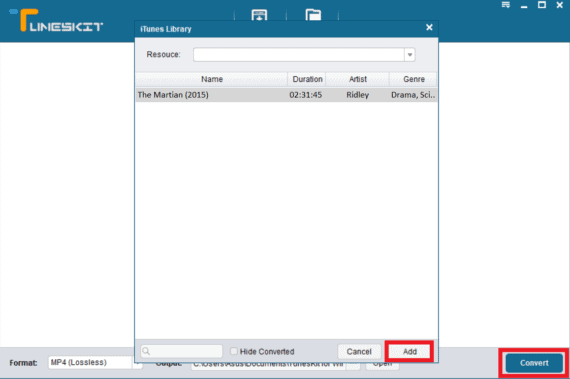 And Done! Your media content will be free of any protection certificates. You will be able to view videos on any of your Android, Windows or Mac devices.
Also Read: How To Track Child's Phone Without Them Knowing About It
Features of Tuneskit DRM Media Converter
Rather than wasting your time on the various tedious methods to losslessly remove DRM protection, Tuneskit certainly provides a best possible solution. Tuneskit offers a range of features because of which it is the best software for DRM protection removal.
iTunes DRM Protection Removal at 30X Faster Speed
Tuneskit DRM Media convert is able to losslessly remove DRM protection at 30X faster speed than any other software.
With the advanced algorithm, the files are converted at very faster pace giving you best results.
You can easily remove DRM protection on large video files because of highly intelligent processing algorithm.
Losslessly Remove DRM Protection From iTunes Movies & TV Shows
The Tuneskit DRM M4V converter helps you to losslessly convert DRM protected iTunes movies and TV shows at superb quality. Tuneskit doesn't follow any re-encoding or touching algorithms. Consequently, you will face no loss in the audio quality.
Further, you can move the converted files to any non-apple device as well.
M4V To MP4 Converter
With 100% losslessly quality, no audio loss and full subtitles, Tuneskit DRM converter offer best M4V to MP4 converter.
The iTunes M4V converter supports converting DRM M4V videos to MP4 format in preset profile outputs. As a result, you will be able to enjoy the iTunes content on any of your Android device as well.
Also Read: How To Convert Videos Online For FreeWith KeepVid Video Converter
Preserve Original Quality
The Tuneskit DRM Media Converter for Windows is able to preserve the original quality of the iTunes media file while conversion. The software is capable of keeping high-quality conversion with AC3 5.1 Dolby Sound, stereo audio, and captions.
Besides this, the premium version allows you to retain AD tracks and subtitles as well. Hence, Tuneskit offers a superb blend of quality along with speedy processing.
Free Lifetime Upgrades
Tuneskit also promises free lifetime upgrades to latest version of the software for the premium users. s as well. Tuneskit for Windows will get frequent updates whenever there will be a new version of iTunes launched.
This will allow you to losslessly remove DRM protection from iTunes movies and TV shows continuously without worrying much.
Also Read: 10 Best Alternatives for iTunes in Windows
Final Words
With so many features and capabilities, Tuneskit certainly turns out to be the best DRM protection removal method. 24×7 customer support, free lifetime upgrades, efficient DRM protection removal, M4V to MP4 conversion with 30 times faster processing speed, Tuneskit losslessly remove DRM protection from iTunes.
The minimal amount of $44 for premium version is worth every penny spent. With the 60-days money back guarantee, Tuneskit will be the best investment to losslessly remove DRM protection from iTunes videos in Windows.