Do you need a straightforward way to convert your Blu-ray videos into other compatible audio and video formats? Then Leawo Blu-ray Ripper is the perfect product for you.
It takes the headache off of converting the high-quality audio and video from a Blu-ray file into different audio and video formats.
Whether you need the video in specific screen size or have a particular audio or video format requirement, Leawo Blu-ray Ripper will dynamically cover everything. We are going to discuss that in detail below.
With this tool, you no longer have to struggle a lot when it comes to extracting original content, whether audio or video, from an original Blu-ray file without compromising the source file's quality.
Yes! You will never impact the source file. Editors and designers will relate how hard and necessary it is to extract the content without affecting the original file.
Anyway, the important thing is how easy it is to do so.
The user-friendliness and reliability of Leawo Blu-ray Ripper set it apart from other options in the market.
Let's discuss how we can do it and have a brief overview of the tool's features.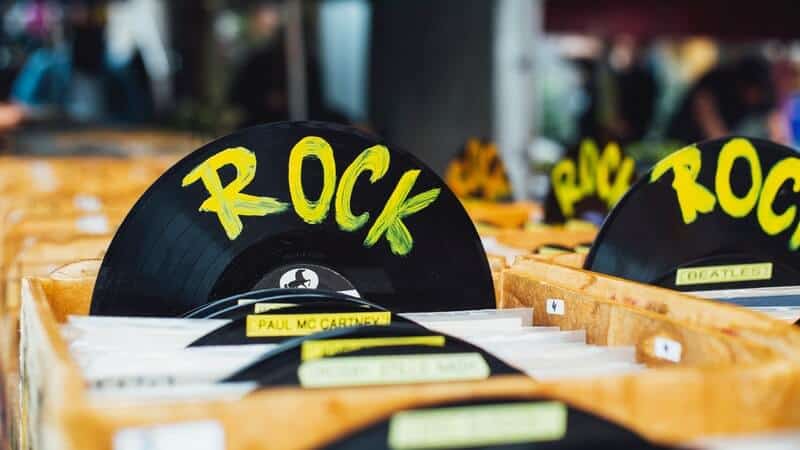 Get Different Formats of Video
You can break up Blu-ray video and extract different types of content for various activities of yours.
You can have
Just audio (FLAC, MP2, AC3, AMR, MP3, M4A, AAC, AIFF, etc.)
Just video (4K, 3D, HD, Lossless)
Conversion to other video formats (AVI, MPEG, XViD, mp4, mkv, etc.)
Conversion as per device (mobile, tablet, desktop)
It is an all-in-one Blu-ray video converter tool. You have got almost every audio format.
When it comes to video, you can get from HD to 4K quality, which is dope! And among that format, you can have different video extensions like MP4, 3D, MKV, and whatnot.
Devices of LG, Sony, Nokia, HTC, Apple, Samsung, Nexus, etc. are also dedicatedly covered.
Convert Protected Disk
Regardless of all the security parameters and region restrictions applied to your Blu-ray/DVD, you are still able to rip the entire video footage in your preferred format with this software.
No need to unlock anything or enter the password. Get your favorite video in the targeted format just like that.
You can rip Blu-ray of regions A, B, and C and DVD of regions 0 to 6. Also, it can convert 4K Ultra high-definition, 3D Blu-ray, and ISO files.
You don't have to buy any other tool or purchase a plugin or something else for any format. Leawo Blu-ray Ripper has got you covered for everything.
It can also work with any leading movie studios. Whether it is 21st Century Fox, MGM Paramount Pictures, United Artists, Warner Bros, Disney, Universal Pictures, Columbia Pictures, it can work with them.
Most importantly, you will never lose a single detail while ripping your original Blu-ray disc or DVD.
It has high-quality lossless Blu-ray DVD conversion technology, making sure that the source disc remains untouched and unaffected by any ripping or conversion. Plus, you can have the supreme cinema experience in your home theatre system.
Thanks to the quality, lossless audio output, you can get a 5.1 and 7.1 surround sound experience. You can adjust video codecs, bit rate, aspect ratio, resolution, audio output frames per second, etc.
Have Next-level Personalization
Whether you want to merge several clips, crop them, or add your custom watermark, Leawo Blu-ray Ripper will allow you to do it. You could adjust brightness or apply the 3D conversion to your video effortlessly with this tool.
With such a wide variety of activities, you don't have to go to any other professional video editor and Blu-ray ripper tool.
All this conversion and editing become super efficient, so you don't have to worry about waiting for the video to get rendered accurately and converted successfully as per your requirements.
How to Use Leawo Blu-ray Ripper?
Here are the detailed steps explaining how to use Leawo Blu-ray Ripper software.
Visit the official page of Blu-ray Ripper and click on the Download button. For this tutorial, we will download and use the Windows version. But for Mac users, the procedure is similar.
After downloading, run the installer file and click on the Install button that you get on the first screen of the software.
Once the installation is completed, click on Finish.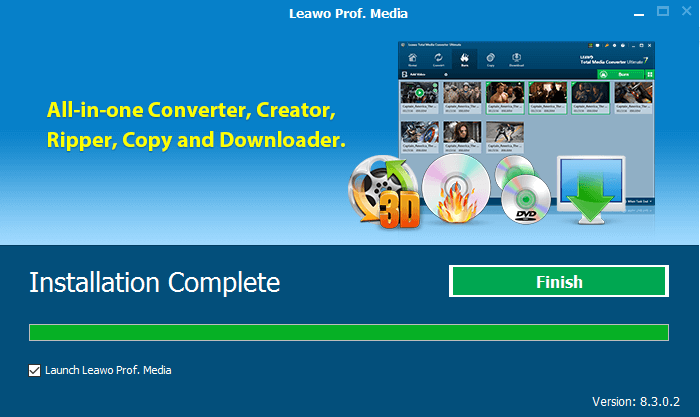 The software will redirect you to their website's landing page, where you will find tutorials and guides on using the tool. Read them if you are interested or you can close it.
On the software, go to Blu-ray/DVD Ripper section.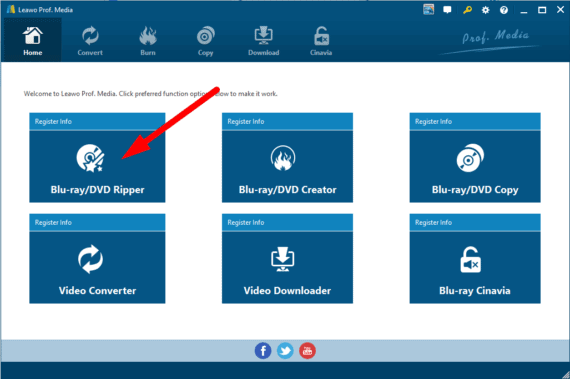 Now click on Add Video to choose a file. You can browse the video file from your PC.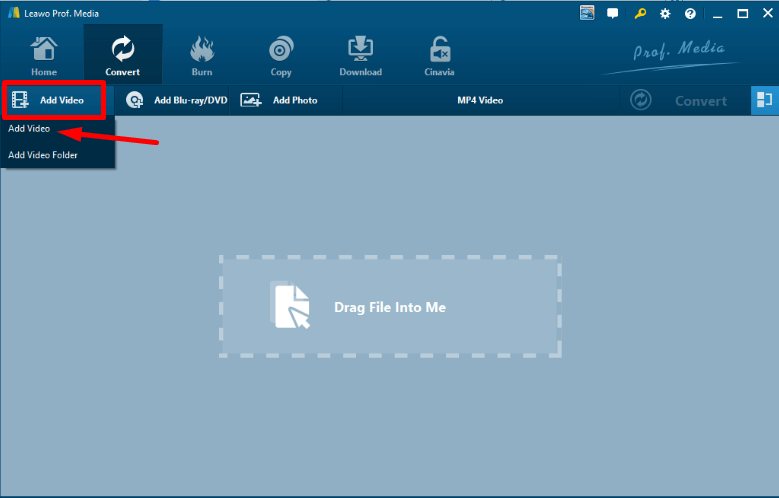 For our tutorial, we will convert this royalty-free 4K stock video.
If you have a Blu-ray/DVD and wish to convert and edit that, you can click on Add Blu-ray/DVD. You will have a dropdown menu to choose your preferred option.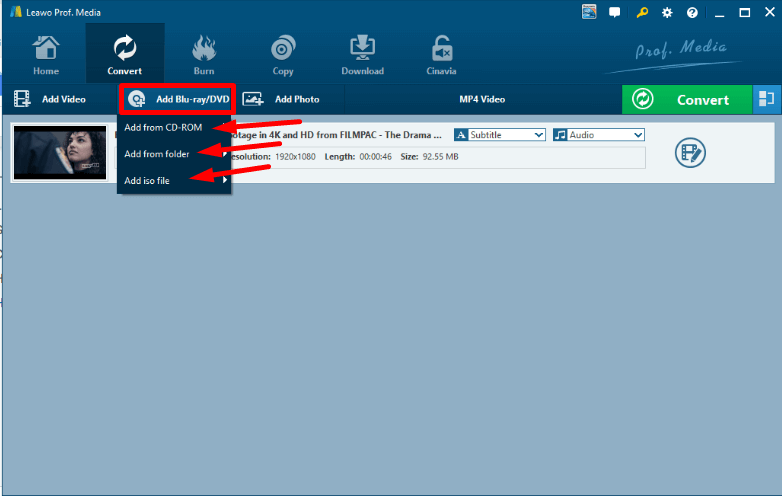 To start editing, click on the edit button on the right side.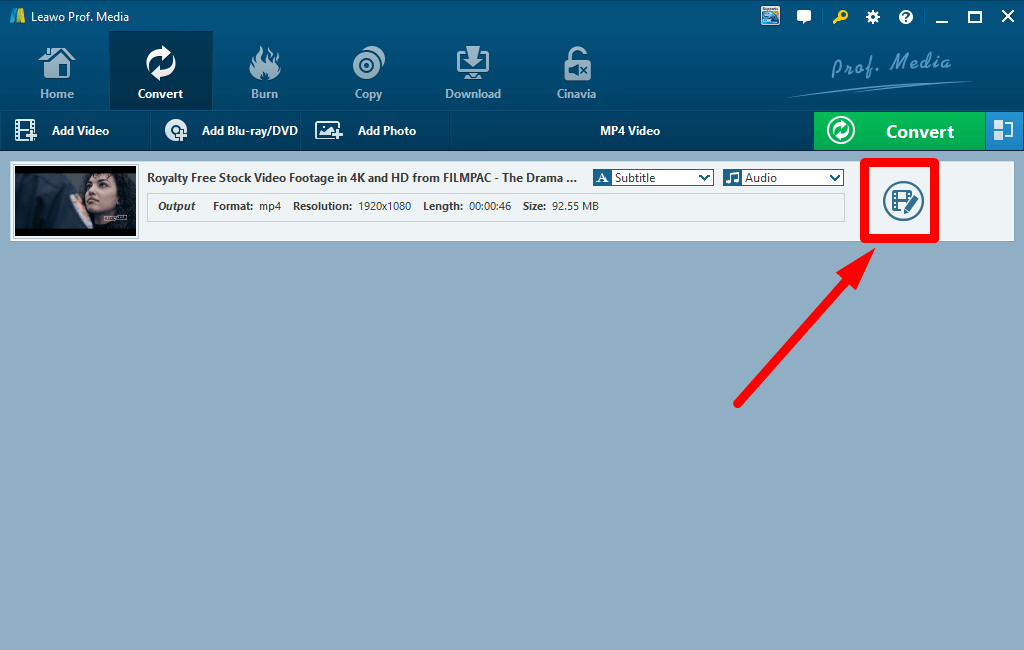 On the right side, you will get options like:
Trim – to take off some parts of the video.
Watermark – to add your branded name on the video.
Crop – to resize the frame of the video.
Effect – to adjust brightness, contrast, and volume zoom.
3D – to transform the video into 3D.
Remove Noise – to mute the video.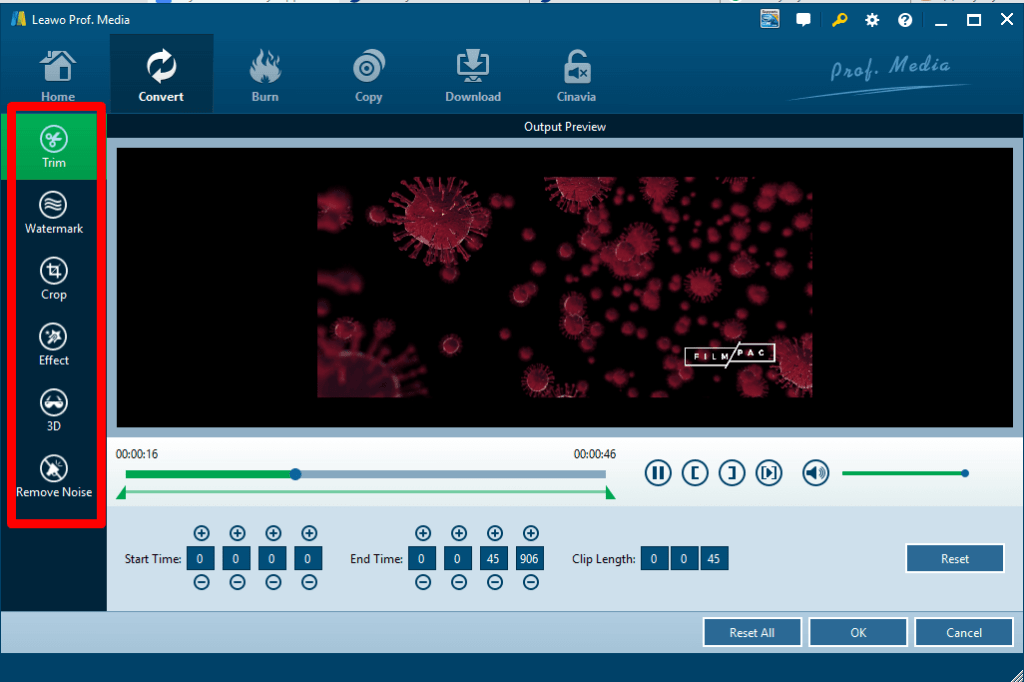 For simplicity, we will use Trim.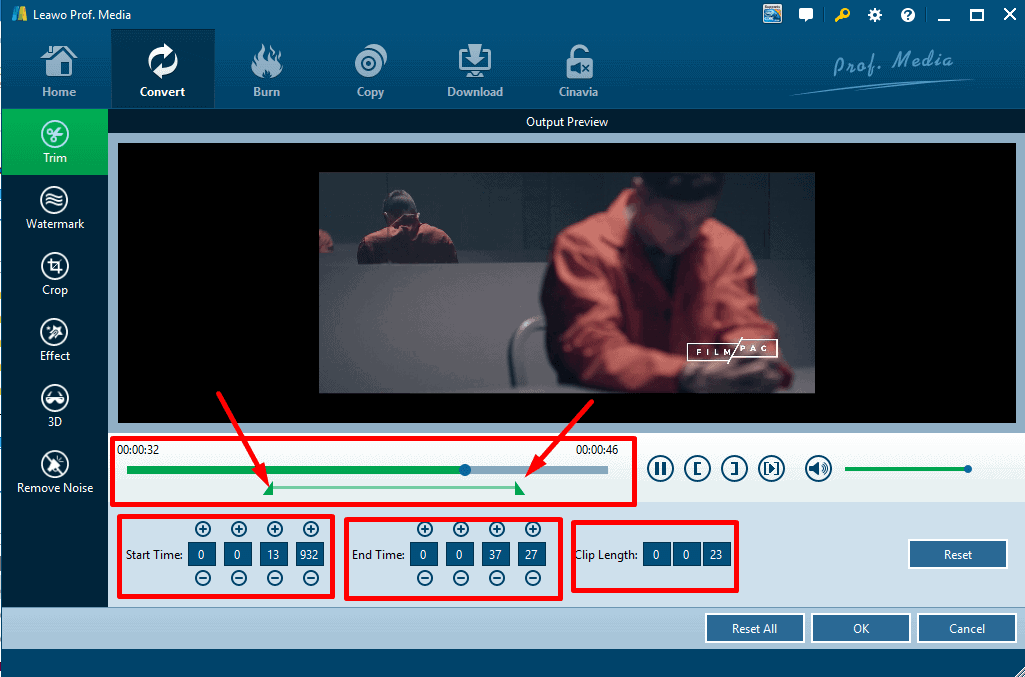 There is a green progress bar whose length is equal to the playback time of the video. You can adjust its ends as per your trimming needs.
As you adjust them, the metrics of Start Time and End Time get updated.
The Clip Length is also changed as equivalent to what you set the start and end time.
Then, click on the OK button at the bottom.
You will be back to the previous screen with updated characteristics of Length and Size. Now, click on Convert.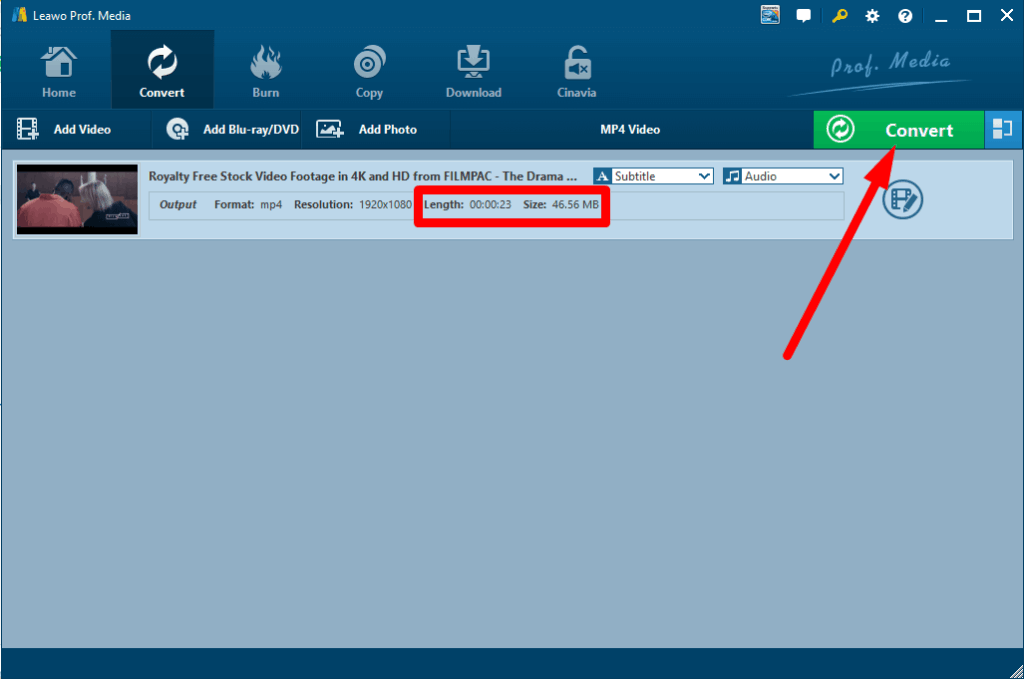 You will get a pop-up to activate the software. It has a free version where you can convert 5-minute videos.
By default, the convert button at the bottom will be inactive.
You have to either
Choose the radio button option, Agree.
Or click on Activate It.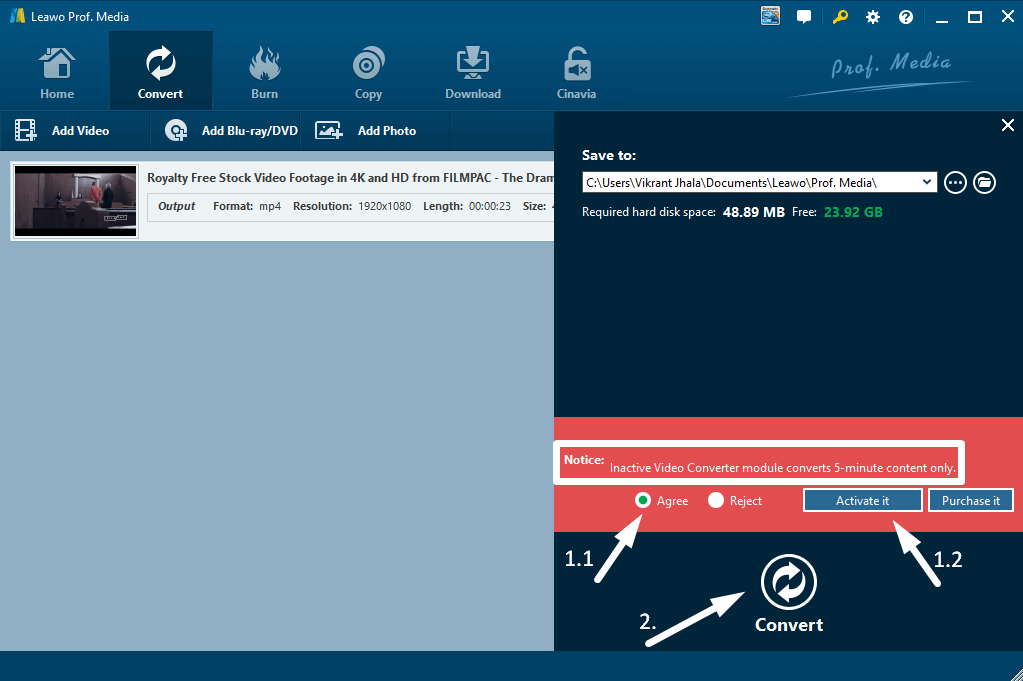 If you choose to Agree, the convert button at the bottom will be activated. We will do the same and click on the Convert button to begin the video conversion.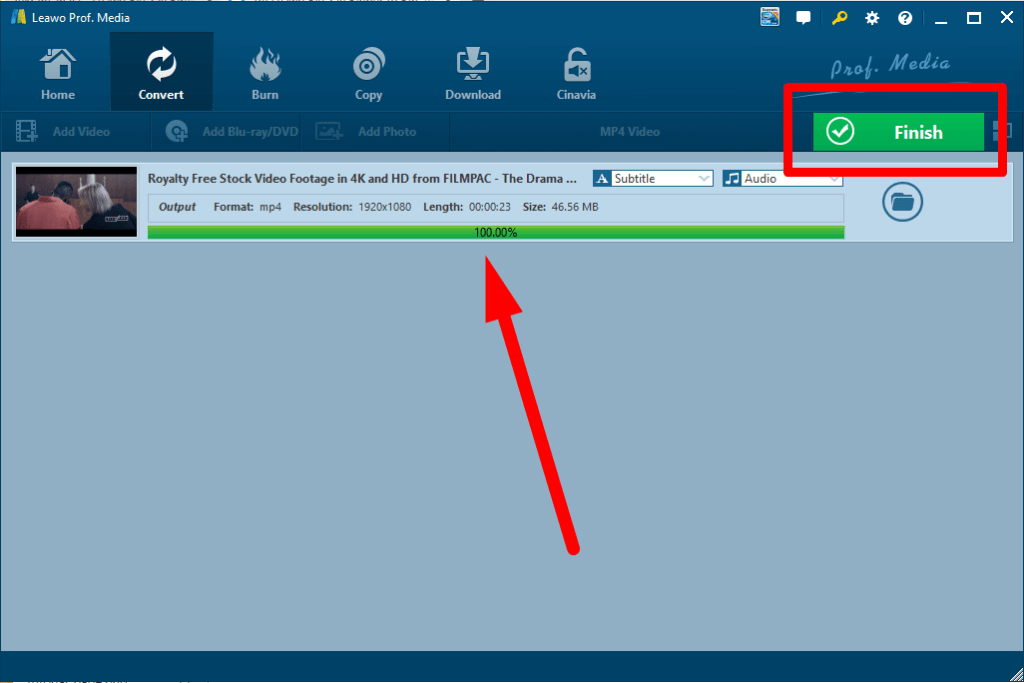 If you had clicked on Activate It, you would have got few purchasing options.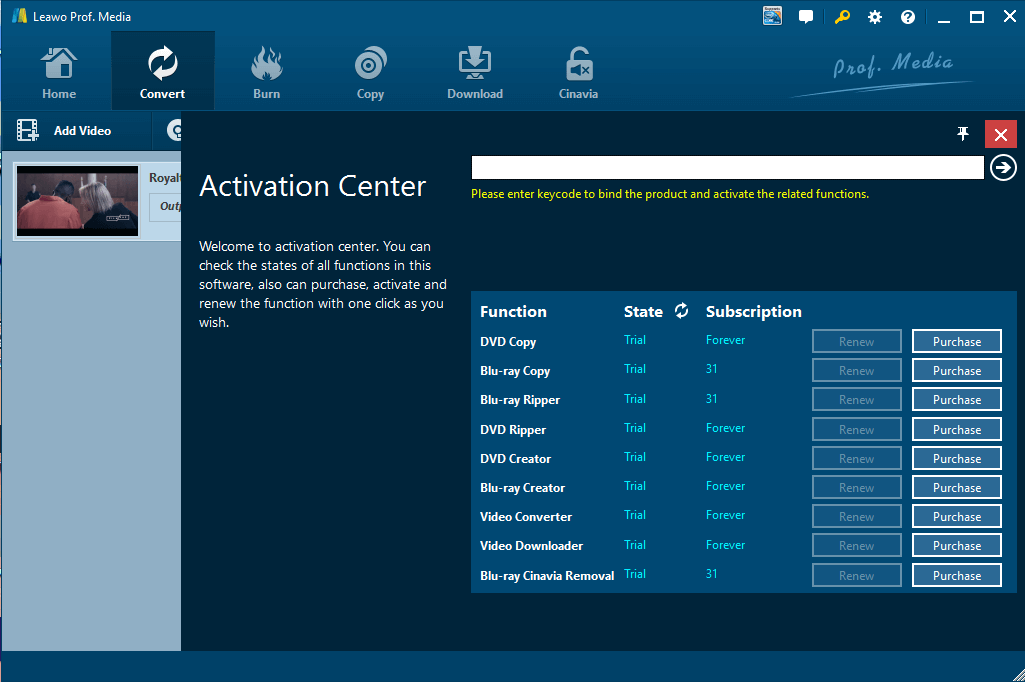 If you click on any Purchase button, the software will redirect you to the pricing page.

Conclusion
Leawo Blu-ray Ripper has exciting features that video editors will simply love. Certainly, good things come with a cost, and so does the Leawo Blu-ray ripper comes with a paid plan.
If you have video editing requirements, and you also work with Blu-ray DVDs and content, then Leawo Blu-ray is a no-brainer. If you want to know their lifetime prices, go to their pricing page and have a look.
I'd love to know how to do you like this blog post and what you think about Leawo Blu-ray Ripper. Feel free to drop your questions and thoughts below.