Until the launch of Windows 8, Windows users were sure about the necessity of an antivirus software. They were lot more confident to deal with confidential stuff when they had a trusted antivirus suite installed in the device. After its launch, however, there started a dispute over whether we need a third-party antivirus software for Windows PCs. It is because Microsoft had integrated MSE into Microsoft Windows, dubbed as Windows Defender. It was added as an inbuilt method to fight off different kinds of online and offline threats. Of course, its tight integration to OS level did have equal significance.
Even now, people are confused about whether Windows Defender is sufficient for their PCs. In this article, we'll have a detailed overview on Windows Defender. We can see whether Windows Defender will ever be sufficient for your PCs!
How Windows Defender Works?
So, Windows Defender is closely integrated to the Security aspect of Windows OS. This is applicable to all its releases from Windows 8 – and it includes Windows 10 as well. Given that you have not installed a third-party antivirus, you'll see Windows Defender as the default antivirus protector for your computer. It's only after such an installation that it would be disabled. So, this is the working process of Windows Defender, as far as a common user is concerned.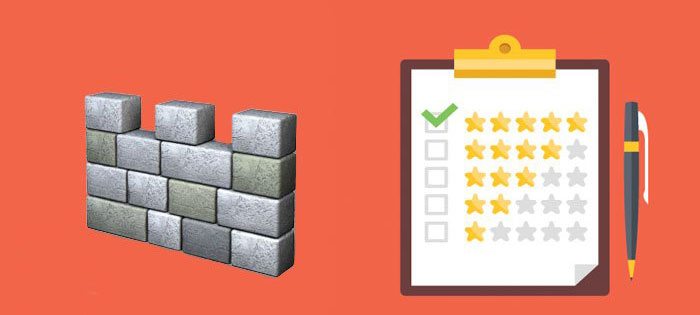 Obviously, Windows Defender enjoys a bunch of advantages of being an in-built security solution. As we said, there's a tight integration between Windows OS and WD. So, the antivirus part will have access to normally-unknown areas of your computer. So, chances are, you may find out some viruses that have been hidden in such unusual areas. It also runs faster as being a native program in the Windows. One thing to be noted here is the fact that the Windows Defender algorithms should be strong enough to do that.
The second impressive thing about Windows Defender is its User Interface. When compared to other antivirus suites around, the UI is extremely simple. There aren't many buttons or sections to explore. There are only a few tabs and a dedicated section for Settings. Despite all these, for those who love minimalism, the UI of Windows Defender seems good enough.
Does It Protect Your Device?
This question has different answers. It depends on the type of protection you are expecting. Suppose you're a PC user who spends most of the time offline. You just log into Facebook once or twice a week and aren't into that much of downloading either. In such a scenario, you are exposed to fewer threats. At the least, you will not be exposed to the newly-released threats. In this case, however, Windows Defender can offer you rather a standard protection.
We can talk about another aspect, now. Suppose you're an addict PC user. You spend a lot of time online and do try to experiment with the non-safe stuff. For example, you may be downloading pirated stuff, software from unknown sources. So, naturally, your exposure to different threats becomes way too high. In such situations, you cannot really rely upon Windows Defender, because the tool doesn't have many features. The same case is here when you need a dedicated browser for financial transactions and all. Windows Defender does not have anything like that. The only thing it does is giving an extra layer of protection for Microsoft Edge and Internet Explorer.
So, now, you have got an answer on whether Windows Defender protects your device. It has become clear that WD is not effective when you are in high exposure towards threats.
Intensity of Protection
One way to understand the protection level of Windows Defender is to listen to the AV-Test ratings. According to the results, however, Windows Defender is one of the worst choices for protection. Windows Defender can fight off most of the commonly-seen viruses and other malware like ransomware. However, when it comes to the case of zero-day threats – which are a set of newly-released threats – Windows Defender is lagging behind other solutions. So, in terms of protection, there is a bad sign for Windows Defender, we bet.
Will It Ever Be Sufficient?
So, let's answer that question once again! As we said, it really depends on your PC usage guy. We know some kind of people who still depend solely upon Windows Defender, but they are not much into web and all. However, others who are exposed to threats always rely upon third party software. After all, if you are into the huge world of web, it's good to have a third-party antivirus program. And, we recommend going for premium antivirus suites instead of the free antivirus programs around. So, safer PC usage ahead!