Admittedly, now-a-days Google is more inclined towards person's social media influence. Gone are the days when people were using social networking sites for faster indexing and finding prospects. The true meaning of social media sites were realized when god Google himself decided to jump into the field with Google Plus service. Whether you like it or not, next SERP will be hugely dependent on person's social media influence. Of course, it would be easy for black hat or any other hat experts for that matter to game Google, but eventually Google will find some way to thwart them.
Panda and Penguin Updates
With recent Google Panda and Penguin update, Google has clearly indicated its intention that spammy links will not be tolerated in any case. Devaluing such links will see a huge shift towards social media engagement. Growth of Pinterest, Facebook and other networking sites also hints towards the bright future. There are certain reasons as to why Google will follow such trend.
First of all, social sharing sites attract huge prospects from various categories. The recent Pinterest traffic loophole is a good example of it. Since people tend to follow brand instead of individual, a huge potential lies beneath developing yourself as a brand. Brand brings more value and trust. Consequently, it leads to better engagement which Google is always after.
Second big factor is virality. Social media network attracts huge influx of traffic if the content (be it video, images or anything else you think of) goes viral. In most of the case, viral news are shared most on social networking site. As mentioned in first step, it not only attracts huge traffic but leads to better engagement as well. After all, people would like to try out things which are recommended by trusted peoples like friends, family member, Facebook Group(s) etc.
Google+
Google's venture in Google Plus also hints at Google's inclination towards social engagement. 'Search Plus your World' shows what is being shared on your Google+ circle. The possibility of reaching large number of people is immense, if you manage to build huge number of followers on Google Plus. Personalization of your interest is realized through your circle.
Increasing use of social networking sites
Increasing use of sites like Facebook, twitter, Pinterest, LinkedIn is yet another factor for Google to leverage advantage out of these networks. Although, Google is somewhat hesitant to rely on the data shared by the networks, Google has to understand that people engage more on social networks then on search engine.
What do you do when you have to buy a new product? In normal case, you will look for review on other sites or ask someone in your friend circle if they have already purchased that product and how is their experience with it? The latter part is more important since it reflects the trust factor. Same goes with Q&A sites like Quora, Yahoo answer and others.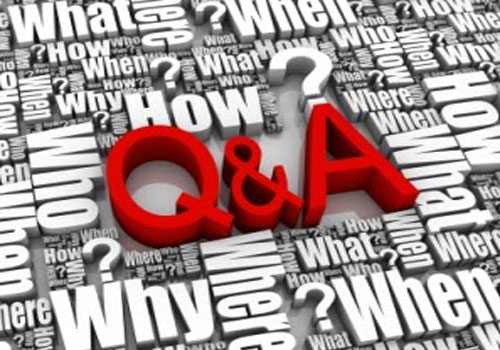 Google often displays answer from Quora and Yahoo answer on Google's SERP. What does it mean? Google listens to people's opinion and their expertise in particular subject. Spamming through private network, web 2.0 sites is easy but through such Q&A site is difficult (Yahoo answer can be gamed). This is because Q&A sites are moderated well and they often work on point system.
Bio:
Steve is a technology enthusiast. He looks forward to to explore, study, and actually write articles in blogging sites. He is as well a virtual architectural rendering services skilled professional as a result of his long term practice. For those of you that would like to see some amazing 3d visualization samples you may take a look at the online site he controls.