You often see questions like, "How do I know if programming is my thing?"
When someone is interested in software or app development and wondering what it takes, the question about programming inevitably arises.
It is a difficult thing to get into people's minds when they have no formal education in computing.
It is natural to think that if you are not good at programming, your wish is not a starting one. It's if you want to be an actor and wonder if you'd be good at acting.
According to experts, programming is an essential human skill, much like reading, writing, and arithmetic. Anyone can do it, it is a part of our social abilities, but it needs to be learned. However, there are still people who are not very good at programming, just as few people work, write, or read.
Some people have become professionals in programming by learning how to code through online lessons.
If you look at this list and notice skills in yourself, rest assured that you will do well with programming. Otherwise, you should probably find something else related to your interests.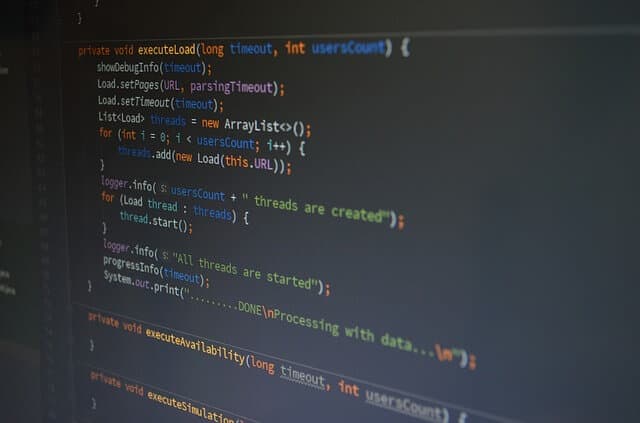 But, if you want to be a developer, you can easily overcome these challenges and change.
1. Curiosity And Motivation
If you want to be a successful programmer, curiosity should be your second name. If you lack interest in computers and how the technology works, you will never be a successful programmer.
A fundamental requirement for studying is an active interest in what you learn. If you are not interested in technology, you will not have the energy to persist in the extensive and profound knowledge necessary to be a successful programmer.
On the contrary, the world of technology is like a vast ocean of exciting areas, interrelated ideas, and opportunities that can excite the imagination. You need inner motivation to want to dive in and discover all that you can.
2. Self Reliance and Resourcefulness
If you do not develop the ability to solve problems by yourself, you may not succeed as a programmer.
To be a successful developer, you must have confidence in your ability to learn. It is a fundamental life skill – if you are over 18, no one has to teach you anything. It is a reality and it is up to you to find the information and help that will help you learn what is important to you.
In the development world, all the information you need is in this magical place, formerly known as the Information SuperHighway. In this important library, there is one large doorway: Google. Learning that you can just type anything on Google and get the information you need is the first obstacle you need to overcome.
In addition to the fact that all programming languages are found on Google, they all have documentation and specifications that describe how the language works very clearly.
It is like using a dictionary – when you see a word that you don't recognize, you browse from your favorite browser. The fastest and most reliable way to develop your programming skills is simply to read the documentation.
Recognize that all the answers you need are there. When you have a question, make yourself Google it before asking someone else for the answer, and check the documentation.
3. Perseverance and Persistence in the face of the Problems
A successful programmer does not shy away from failures and misfortunes. If you give up quickly when you face the first problem, you may never be a successful programmer.
The essence of programming is to solve problems. It is exactly what computers were invented for! Whenever you start working on a program, you face a whole "stack" of issues. Once you solve a problem, there is almost always another problem behind it. You make progress, but there are still problems.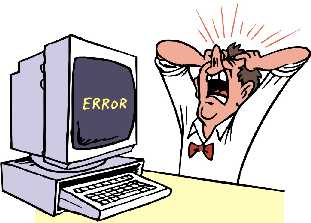 Facing so many problems can be intimidating and discouraging. If you feel that everything should "just work," then you will not have the energy to continue because the issues continue.
There are usually one or two students who seem to be able to solve more problems than others – often quite random and incomprehensible difficulties. If they can gain insight through these problems, they will quickly discover that they are more confident. They have faced and solved more problems than the average student.
You should recognize that problems come with the territory and are not problems, but challenges. Every challenge that you face and overcome gives you a deeper understanding and a better ability to face new challenges.
4. Excitement for Accomplishments and Overcoming Problems
There is a dopamine hit that you need when you overcome a problem. It's like completing a level of experience in a video game or solving a problem like a crossword puzzle or Sudoku.
It is known that there is a good feeling that comes from persevering through the challenge, and then finally winning at the end.
However, if you have lost the ability to experience those feelings, or never had them to begin with, you won't be able to experience the joy that comes with programming. If you see programming as a grind, and you just want to get results as quickly as you can, you will never be a genuinely successful programmer.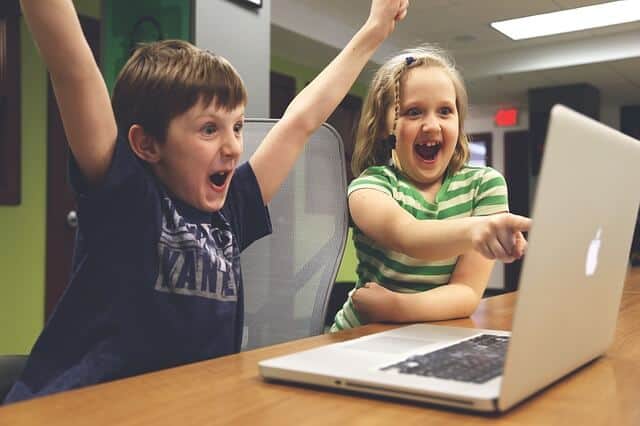 Celebrate your victories. Whenever you solve a problem, no matter how small, always be proud of your achievement. Take a break and congratulate yourself on a job well done. Let the feeling of success plunge into you and energize you for the next problem you will face.
5. Patient Learner
Patience is a virtue, and programmers need it the most. If you are impatient with learning and expect to learn everything quickly and effortlessly, you will never really succeed in programming.
As humans, we are limited beings. Even though our world is moving faster and faster, and computers are a big reason for that, we can only move as quickly as we can. Our brains move at a certain speed, and depending on our emotional states and our health, we all absorb information at different speeds.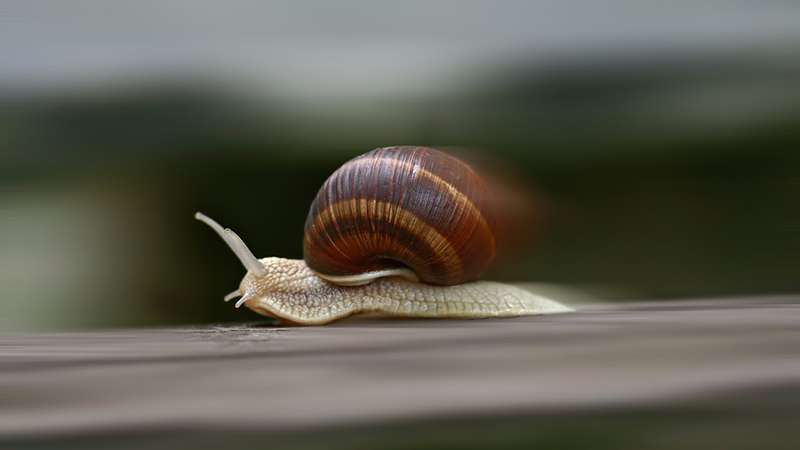 The world of technology is like an ocean. You will never reach the end. You will never reach the point where you are a master with nothing else to learn. If you allow yourself to be overwhelmed, you will always feel the pressure to "catch up" and think that you can never know enough.
Instead, you must enjoy the journey of self-learning. Every little bit of knowledge or new skills that you acquire should make you excited. Like solving problems, you must let yourself feel the pride of admitting that you have made a step forward, even if it is small.
There is much to learn, and the journey of programming never ends. Knowledge is cumulative. Therefore, take pride in what you know and believe that all the efforts in your training will create a solid foundation of knowledge for everyone where your career takes you.
6. Consistent Thought Process and Focus
A programmer must be a focused and tireless thinker. If you are lazy in your thoughts and see concentrated, focused thinking as routine work, you will never be truly successful in programming.
Programming is about thinking. The ability to keep a concentrated, focused effort on one problem for a period is difficult if you're not used to it.
Symptoms of this include a glimpse of the screen, the feeling of a cloud dropping on your thoughts, the delay in solving a problem, flipping between browser tabs, and desperate scanning StackOverflow for an "answer." These are signs that you are in mental disability, and you need to find a way out.
While programming, you will get tired and think about burning physical energy in the same way you train your body. When you are not used to releasing the necessary mental energy for this, it can be challenging to stay focused. It is like going to the gym, the more you do it, the stronger you become.
Your mind is like a muscle – as you use it, it becomes better and more effective in thinking. As you gather particles together and developmental concepts, it becomes much easier to find solutions.
7. Open, Flexible and Organised Thinker
Successful programmers are open to ideas, flexible, and organized in their thinking process. If you think hard and you find it hard to keep your code organized, and therefore, your thoughts are organized and focused, you may never succeed in programming.
Two extremes are sometimes seen in students. The first is a narrow approach to thinking. Such attitude refuses help and, despite the feedback, does not change.
The second extreme is disorganized thinking. Students seem to make things more difficult than they should be. Their code is dirty and difficult to keep track of. They think about problems and write 100 lines of code when ten would be enough.
When these two mentalities are combined, the result is a rigid programming approach similar to the brute force approach that leads to layers of corrections and "hacks". What is required is the ability to solve the problem eventually, overestimate it, abandon the original approach, and reorganize it.
The inability to see other opportunities or get feedback slows down the ability to grow and improve. Disorganization slows you down and prevents you from seeing patterns that would otherwise be obvious.
You should take a step back and look at the overall picture of how you approach something. How can you do it better? How can you simplify your life? What do you lack that could help you?
8. Look for "Right" Answer Instead Of "Good" And "Bad" Answers
If you see the ultimate goal of programming as finding the right solution rather than the right range of solutions, you may never be successful as a programmer.
When students start learning skills or programming, they often want to know if what they have done is "right". The answer is always, "it depends."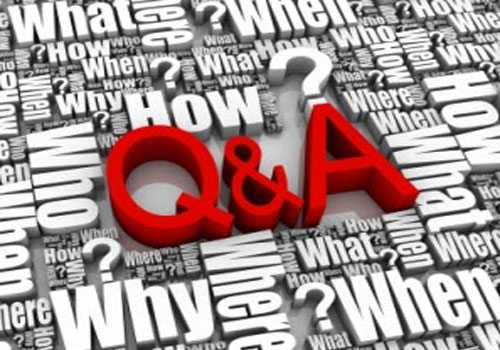 It all depends on circumstances and goals. When you view programming as a test with the right or wrong answer, you lose sight of the big picture and give up creativity. Every answer can be "right" if you can confirm it, given the circumstances.
The reality is that programming is like writing poems or short stories (or potentially novels if the programs are large). There are aesthetics and beauty that can be seen in your code, and sometimes only you and other programmers will know this.
Understand that there are many ways to solve a problem. With experience and exposure, you will get a more subtle understanding of which solutions are best suited to you. Imagining different possibilities, and trusting intuition will lead to better solutions that are more satisfactory.
9. Being Detail Oriented
A programmer should be careful of details and be diligent. If you keep silent about information and overlook details, you may not be a successful programmer.
Computers are precision machines. When it comes to programming a computer, you have to give the necessary commands precisely as the network expects them to. If you do not do that, nothing will work. There is no midpoint where everything works – it either works, or it doesn't.
This means that you have to keep a close eye on the details when programming: every space, bracket, or semicolon counts. When something is wrong, nothing will work. When a computer spits an error message back out, you should be able to look at the message and understand what it tells you. The reality is that if you miss such details, you can spend hours tracing the problem, which is the result of a typographical error.
Therefore, details matter, and you have to accept that. Once you do that, you can always start scanning your code for something inappropriate. You can organize your code and use tools to help you quickly identify problems.
10. The Upshot
Although programming can be a complex skill, it can certainly be learned by most people. The above list contains settings and a mentality that will help you through this journey. Most people can develop a programming skill – if not, master it.
If you are interested in learning how to program, I encourage you to start this journey. Keep in mind the list above and start exploring the many resources available online that can help you get ahead quickly. You will not regret it.