The number of people that decide to switch from iOS to Android is increasing day after day. A lot of mobile phone users consider an Android phone over iOS. But we won't be discussing the benefits of Android phones. Rather, let's talk about the switch, shall we?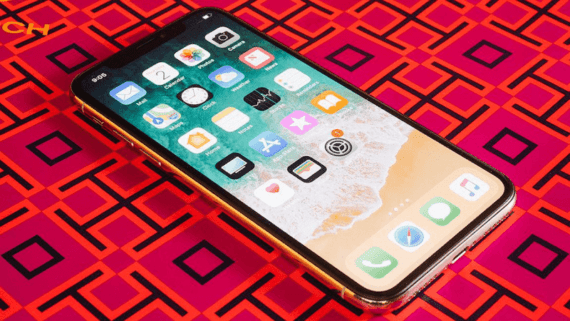 Assuming that you are ready to migrate from iOS to Android, how difficult would it be? To be precise, let's look at the two major rivals: iPhone and Samsung Galaxy Series (iOS Android).
How would you migrate from iPhone to Samsung? What are the challenges and what should you do? Let's explore that together:
Understand how Android Works
Before you consider moving from iPhone to Samsung, you will first need to have a slight understanding of the working mechanism of the platform. iOS and Android are completely different, and you should understand a few moves to get you going when you are new to the platform.
The best part is that Android comes with the most user-friendly interface compared to iOS. This means that you can easily get through the interface even as a new user. But it is always important to understand how the platform works before you decide to migrate to it. Be sure that you will be comfortable using the Android phone over the iOS that you are used to.
Handling the Switch
Once you are sure of the migration, you will need to do it in a systematic process. Here are some things you should know as you are switching:
1. Always turn off iMessage
iPhones usually communicate with each other via iMessage. However, this application/service is only accessible through the internet. Furthermore, it is different from regular SMS texting. Suppose you happen to leave iMessage turned on, your texts (that are sent via iMessage) will still be routed there.
Unfortunately, you will not receive these messages if you are using an Android phone. For that reason, it is important to disable iMessage before you decide to migrate from iOS to Android. Also, don't forget to turn off FaceTime while at it.
2. Be prepared to buy the apps again
Suppose you had some premium apps that you paid for when using your iPhone, you might have to pay for them again. The reason for this is that iOS uses the App Store for Apple products, while Android uses apps from the Google Play Store. That is why you should be prepared to pay again for those apps that you initially purchased
By the way, some of the apps available on the Apple App Store are not available on the Google Play Store.
3. You Might have to Re-sync nearly Everything
Synchronization of stuff on smartphones is one thing that makes life easy. You cannot lose data even when your device is lost or damaged. So, if you had synced your calendar events, contacts, documents, photos, and other items with iCloud, you might have to redo it all over again on Google Drive or Samsung Cloud.
One of the major iOS-Android migrations is that of the iPhone 8 to Samsung S9. A lot of people have switched from iPhone 8 to Samsung S9. They prefer the Samsung S9 that has some features that are better than the former. If you want to see how different the two phones are, check out this iPhone 8 vs Samsung S9 comparison that explores the features of both devices.
Here are the things that you must bring with you as you switch from iOS to Android:
Contacts
Even though Android and iOS are top competitors, there is always a way to share some stuff, like the contacts. If you have hundreds of contacts on your iPhone and you want to move them to your new Samsung phone, you don't have to enter them manually.
That would take you forever. Instead, you can export the iPhone contacts in multiple ways, which can give you an easy time when copying the contacts.
Photos
Images are among the most important items/files that a person wants whenever they are getting a new phone. Most probably, you use your phone as your primary camera, which takes almost all of your important photos. So, if you will be leaving the iOS world, you will have to move with those photos.
The best way to shift those photos from iOS to Android is to use Google Photos. The best part is that you can find Google Photos installed in most Android Phones. If you had Google Photos on your iPhone, you can simply restore the data in your new Samsung Phone with the Google Photos installed. If the phone doesn't come with Google Photos installed, you can always download it for free from Google Store.
The best part is that the process of restoring your photos on Google Photos is that it is super quick and easy. As long as you have a reliable internet connection, you can be sure of finishing the backup process in just a few minutes.
Calendars
Your calendar events are also important in your new phone, which is why you must bring them with you. Most likely, you will not be able to memorize all the events on the calendar, including the date, time, month, and even year. As a result, you can find the entire saved calendar data saved in an ICS file.
You can copy this data and transfer it to your new phone. Automatically, this will show on your new phone as you had saved.
Documents
Documents are yet another vital type of data that is almost irreplaceable. Suppose you use iCloud Drive, you might have some documents saved there.
If you want to transfer to your new Samsung phone, you will need to have a computer that has both the iCloud Drive and Google Drive apps. All you will have to do is transfer the needed files from one to another drive.
As you choose to switch to Samsung from your iPhone, here are some useful Android tips to get you going with your new phone. Always ensure that you update the Android phone to the latest OS for you to enjoy all the features accordingly.