Downloads are becoming very common these days and the size of files to download is increasing dramatically. Most of the popular browsers may or may not have the download resume capability. In some case, your valuable time and bandwidth goes waste due to uncontrollable power and system problems. Same happens to low speed internet connections too.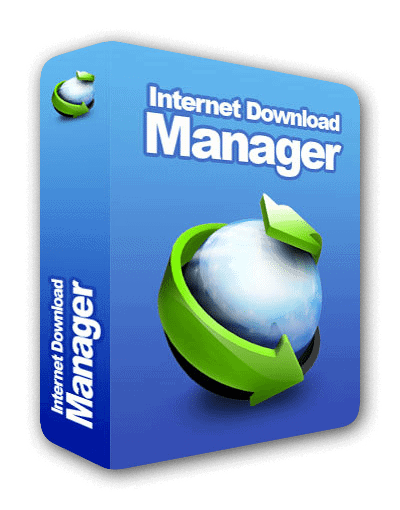 The possible solutions are either you should use download managers or using resume capability web browsers or you should improve your internet speed. It is not always a good choice of migrating to another browser which you are not familiar with. The only best possible solution for all problems is Internet Download Manager.
What is Internet Download Manager V6.21?
Internet download manager is a third party application for Windows Operating system which is capable of handling all your downloads irrespective of web browsers. Latest version of IDM supports Windows 8.1 and all popular web browsers. Whenever you tries to download anything from the internet, IDM is given highest priority and the task to download the file is given to Internet Download Manager. You can close the browsers and still download continues in IDM. It even has the capacity to resume the download.
Internet Download Manager Aka IDM Specifications
There are many reasons and unique options in Internet Download Manager which makes it stand first in the competition.
Easy to Install
Downloading, Installing, Setting this IDM is very easy even to a casual computer easy. All you have to do is either purchase the latest version IDM or try it for free. Once you are done with download, Install it by following on-screen instructions. Rest of work will get done automatically. It will integrate itself to all installed browsers on your machine.
Supports all versions of popular browsers
Internet download manager supports all popular browsers and newer versions of most popular browsers like Google Chrome, Mozilla Firefox, Opera, Safari, IE and many more.
Resume Downloads
You can pause the downloads of large files and later you can resume them. Even it can resume the downloads that are interrupted due to power failures or system errors. This option will save hell lot of your time.
Custom UI
Not everyone may love the default layout of the tool. You can customize the layout, buttons, skins etc depending on your choice. You can either download pre-designed skins or you can design one. It allows you to rearrange the order of buttons, columns in main IDM window.
Advanced Schedule Management
Internet Download manager team is working very hard and they added a scheduler feature, which can connect/disconnect to internet and shutting down the desktop/laptop after download completes.
Accelerates the Download Speed
Internet download manager is using intelligent dynamic file segmentation technology which helps in accelerating the download speed up to 5 times than normal.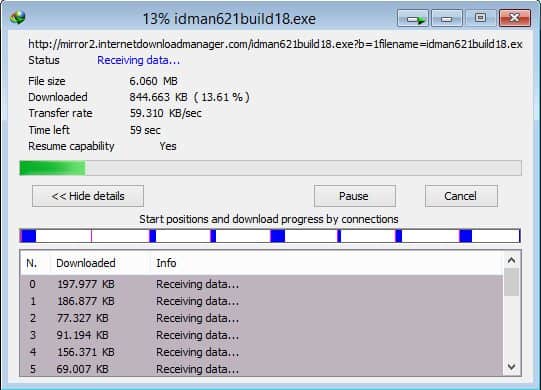 Limited Download
If your internet connection is using fair access policy, then you can limit the downloads/hour in few simple clicks.
Multi language support
Internet Download Manager is translated to more than 35 popular languages including Greek, Italian.
Also Read: How to Download Torrent file using IDM
Inbuilt Anti Virus
There is no guarantee that downloaded files are virus free. IDM itself acts a best anti virus for windows. It immediately performs a virus check after the completion of download and it makes sure your file is free from virus and malware.
One Click Download
IDM automatically detects the download links and it shows a "Download with IDM button". You are just one click away to start the download. This option even works in video sharing sites like YouTube. Internet download manager supports HTTP, HTTPS, FTP and MMS protocols.

Verdict
Now you may have a clear idea of usage of Internet download manager and how it works. Even tough there any many tools which can do the same work as IDM, but I personally recommend Internet download manager since it has many useful and unique options and features.