Internet Download Manager in short IDM, is best tool for windows to download all kind of stuff from online. Internet Download Manager is able to maximize the download speed up to 3 times and even it has resume capacity. It enable the user to download stuff easily with just single click. IDM is able to drag the videos from every part of the page. With IDM you can download videos easily from Facebook, YouTube and many such sites.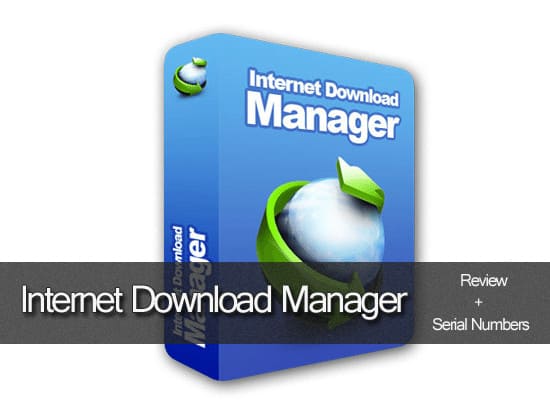 Internet Download manager is currently rocking on new version V6.14 and it costs currently around $25 per year. No need to worry, Are you looking to get one year free license of Internet download manager? Then immediately participate in our giveaway and get free serial numbers of Internet Download manager worth $24.95 each.
Internet Download Manager V6.14
As said earlier Internet Download Manager is premium tool to manage downloads on your machine. IDM can undertake numerous tasks and you have to know some of them in brief.
Best Features of Internet Download Manager
Below mentioned are 5 best features of IDM, i have noticed while using it personally on my desktop and i consider sharing it with my readers.
Easy to handle and user friendly Interface
Alike all other Software's, Internet download manager is easy to install and setup. Once installed successfully, it will integrate with all installed browsers on your machine and it will take care of remaining job. Simple and awesome right? Even a newbie can make us of Internet Download manager.
Downloads Acceleration
What is your download speed in normal browsers? Let be some 100 KBPS but trust me, you might get around 200 KBPS while downloading same thing in Internet Download Manager. Mostly download speed is 150% higher in IDM when compared to downloads in browsers.
Resume capacity
Mostly you're using Google Chrome, Mozilla Firefox, Opera or Internet download manger. Am i right? Then you won't get download resume option in these browsers mostly. But in Internet download manger, resume option will helps you to same time and internet usage.
YouTube and Facebook Grabber
Both YouTube as well as Facebook decided to disable download option for videos on their database in order to maintain their sites popularity. Main aim behind this is, Visitor should come back to their site again to watch the desired video. But this won't happen, in case in availability of Download button.
But things has changed a lot, using Internet Download manger, you can download videos from YouTube and Facebook easily, can i add more? Yes, in just one click.
Once the video is played, Download button appears magically on the same page. Check the screenshot for reference.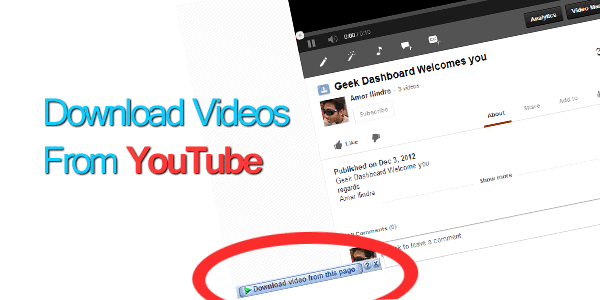 Usage of Memory
Internet download manager is light weight software and won't eat your disk space. A small corner of space in MB's is enough for IDM and it helps to download TB's of data on your machine. Sounds interesting right?
My Final Words:
I don't want to make this review long and i would like to conclude the review here. The only minus point is Internet Download manager is paid tool and it costs $25 per year. Paying $25 per year is not a big deal. As developers too will have their own bills to pay, $25 is really reasonable price for such an awesome tool.
Still can't spend money on Internet Download manager? Then participate in our Giveaway and get one license of 1 year at free of cost.
Internet Download manager is paid tool and it costs $25 per year. Paying per year is not a big deal, As developers too will have their own bills to pay and it is a reasonable price for such an awesome tool which can increase download speed up to 300%, with resume capacity, YouTube and Facebook grabber etc.