Are you ready to troll your friends? You can now suggest your friend his own account to add himself. Developers are working damn hard to find bugs in Facebook. Recently someone developed simple JavaScript logic to Invite all friends to a Facebook page and now a well known developer named Khalil who posted on Mark wall discovered Friend request bug recently and even developed a Google Chrome extension to make his users work even easier.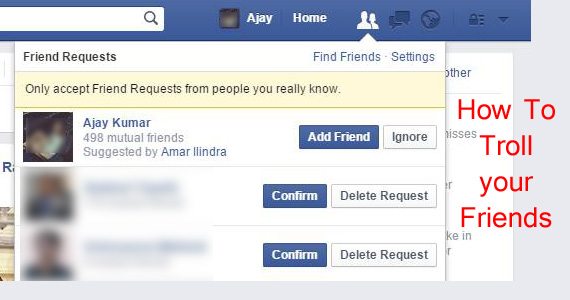 So are you ready for this prank? All you need is one the best browser Google Chrome and a Facebook account for this troll. Before trying this prank, let's thank the developer for this Google Chrome extension.
How to troll your friends by sending a friend request from their own account
This prank is very simple and just for fun sake. Please note while installing below extension, third part ads will get embedded into your browser. You can't remove those ads unless you disable/delete the extension from the browser.
Also Read: How to request for a verified badge for your Facebook page
Download Required stuff
Before starting the tutorial, make sure you downloaded below mentioned stuff.
Google Chrome Browser (Ignore if already done)
Facebook Friend suggestions Troller Extension (Extension removed from chrome store)
Step by Step Tutorial
Let's assume you download and Installed Facebook Friend suggestions troller chrome extension.
Login to your Facebook account and click on  symbol from the top right side of your browser to run the extension.
Now you might see a pop up on the screen like shown in below image
This extension comes with two options
Troll One Friend: You can enter profile URL of one of your friend to troll only him
Troll All Friends: Just place your mouse cursor on "Troll All Friends" button and left click on it and Presto! All friends on your account will get a friend request from their own accounts as a suggestion from you.

That's it, you just trolled your friends and wait for their surprising messages.
Check this gif image for better understanding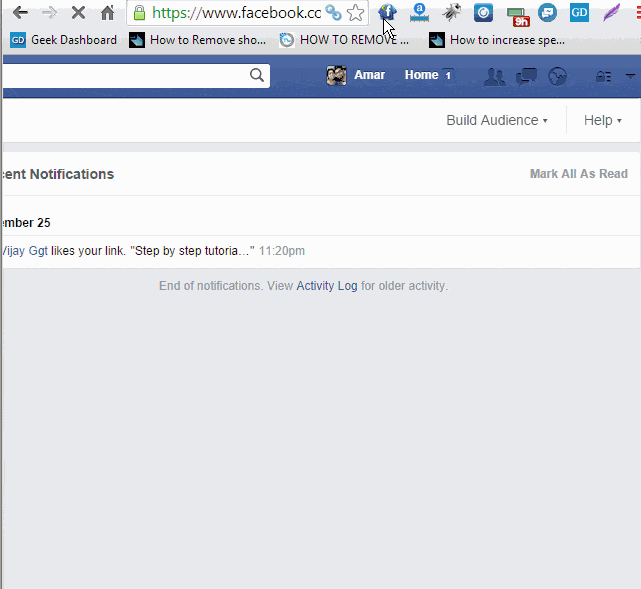 If you know any other Facebook tricks, let us know from comments section and we hope you try this prank on your friends.