In this digital era, mobile applications are the order of the day. Have you ever wondered how much the top grossing mobile apps are worth? How much are these apps making every month? Well, if you have ever made a guess, you were probably right or wrong. Firms such as CMC Markets is a great place to study these app developers.
Monthly Earnings Of Top Grossing Mobile Apps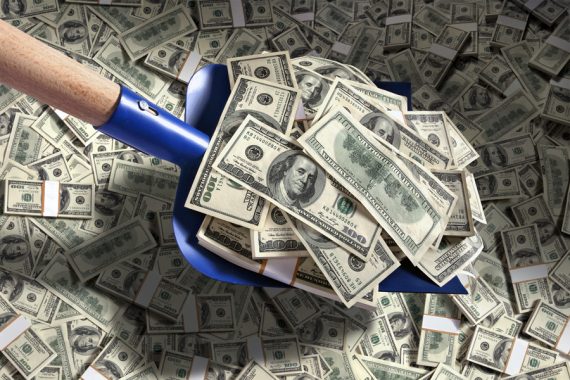 Let's take a look at some of the mobile apps you wish you'd invested in.
Summoners War
This iOS app makes almost all its profits through the in-app purchases. The money made from ads is only about 0.6% of the total income. Per month, Summoners War makes an estimated $2.42 million.
Flight Control
Flight Control is a game app that was developed in 2009 by Firemint Pty Ltd. So far, the app's downloads are estimated to more than 4 million with an estimated revenue of more than $3 million.
Tinder
This is a dating app that is a favorite for many. The Android version makes a good $799 thousand monthly and more than double is reaped from its iOS counterpart. The ads run by this mobile app account for about 5.8% of the total revenue.
8 Ball Pool
This is a game for the pool lovers. It makes an estimated $995 thousand per month as an iOS app. 25.7% of its revenue is from ads, making it a great game to consider if you are looking at monetizing your app.
Clear
Clear is another of the big boys in the app world. Developed by a UK company, Realmac Software and launched in 2012, it earns an estimated revenue of $1.5 million. The estimated downloads are to the tune of 750,000 plus. This to-do list app is selling its way to the top.
Pocket God
Launched in January of 2009, Pocket God earns an estimated revenue of $10 million. Its developers Gold Creative do constant updates on the app. The app has been downloaded a record 5 million times and holds the 9th position on iTunes all-time selling paid app list.
Tiny Wings
Andreas Illiger is the man behind this bird game, which was launched in February 2011. It has an estimated revenue of $4.5 million and downloads of more than 6 million. This one man app has proven beyond doubt that it's worth every penny put into it.
Skee Ball
This is the most downloaded app in history. This paid app was launched in September 2009 by Freeverse and it has an estimated revenue of $2 million. The game goes for 99 cents per download and it has sold more than 2.5 million copies. Ngmoco acquired Skee Ball, and it continues being one of the most addictive boardwalk games.
SoundHound
The developers of Soundhound, Soundhound Inc., launched the app in April 2010. Its estimated revenue is at $10 million with more than 85 million estimated downloads. The app is used to identify a particular song, artist and album as well. What's more, it allows you to find the lyrics for the searched song and download it from the Amazon website. If that's not enough, it can give you additional information on the artist's gigs.
The app is in two parts, which are the paid and the free versions that come with ads. Currently, they have more than 80 million users and handle approximately 5 million songs every day.
Colorsplash
This app for the photo lovers that was launched in August 2011 by Pocket Pixels allows the user to turn the photos to partly black and white and partly coloured, easily and quickly. It retails for $0.99 in the app store and is so far among the top 25 paid apps. Its estimated revenue is $4.9 million with more than 7 million estimated downloads.
Instagram
Released in October 2010 by Burbn Inc. developers, Instagram has an estimated revenue of $1 billion. The estimated downloads are more than 60 million and still counting. This is an app that you probably wish you invested in. It was purchased by Facebook sometime in 2012 and continues to wow users.
Hipstamatic
Hipstamatic was launched in December 2009 by Hipstamatic. Its estimated revenue is $10 million with estimated downloads of 5 million and counting. It works by transforming your iPhotos into cool retro images and adds other effects that include filters.
Conclusion
I'm sure you are amazed to see those shocking numbers. Late is never wrong, start building your own mobile application now. Trust me, app development is the future.