iTunes is the best online hub to watch favorite movies or TV shows at the greatest quality. That said, every video you purchased on iTunes is DRM (Digital Rights Management) protected. In simple, you can't watch your favorite TV show which you purchased on any other devices (Apple family is an exception). To simplify our life simpler than ever, we are going to introduce you a DRM removal tool called DRmare M4V video converter for Mac machine from DRmare.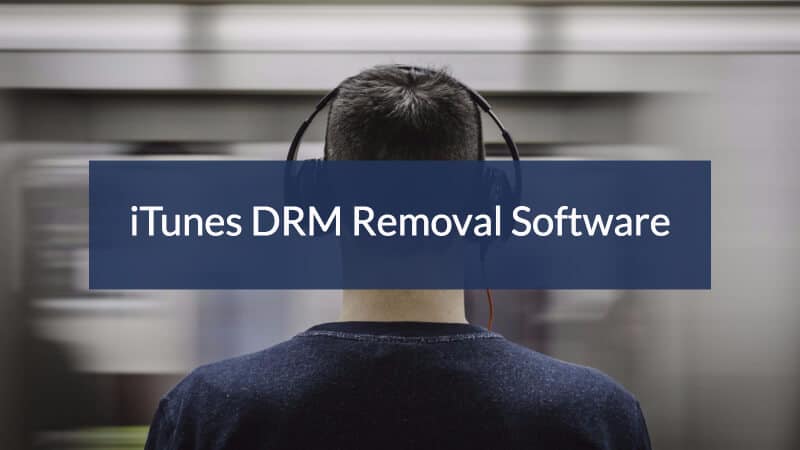 Amazing things that can be done only by DRmare M4V video converter for Mac are listed here
Removal of DRM decryption from the purchased movie rentals from iTunes
Lossless conversion of DRM M4V files to DRM-free M4V, MP4, MOV, AVI, MPEG, MKV, H264 etc
Customized output settings for DRM-free iTunes movies
Preserve multilingual subtitles, closed captions, and 5.1 audio jacks
Conversion to readymade preset for various popular devices
Crack DRM at blazing speed of 30x with high quality
These are the unique things that can be done by DRmare M4V video converter. Let's get back to basics and see what it actually contains to deliver such a magical performance.
User Interface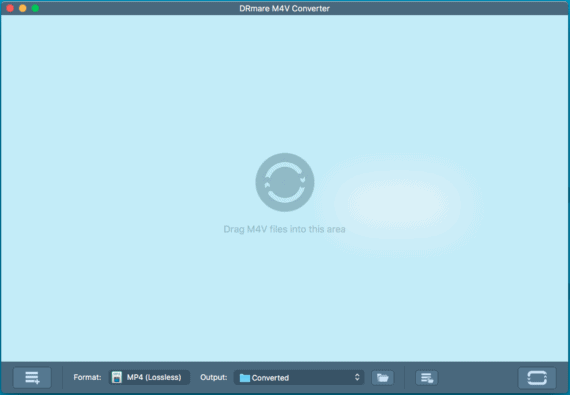 First things first, so there come the look and feel of DRmare M4V. It looks pretty decent and gives crystal clear space to drag and drop files that need to be converted. Working on this tool is a child's play. Everything looks so simple on the UI. Just drop the required file, select output format, and destination (to save the converted file). On your marks, you can get your desired output in a flash.
Core Functionality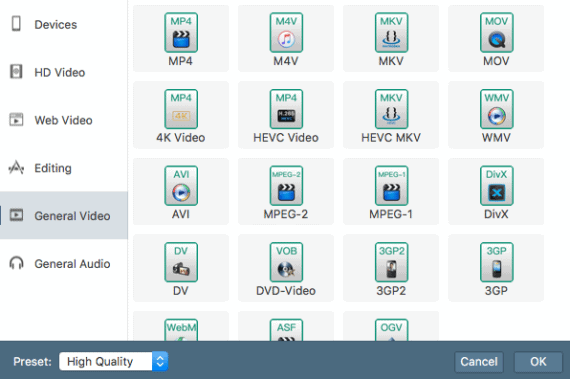 As discussed earlier, it works well in removing DRM for iTunes videos. But there a slight edge for Mac users in using this software. The windows version of DRmare M4V mainly focussed on converting the DRM protected file to lossless M4V and MP4. But Mac users enjoy converting the DRM file to many formats as MP4 (lossless), M4V (lossless), HD MP4, HD M4V, HD AVI, HD MKV, HD MOV, HD MPG, TS, and TRP. That's what we mean by Mac users having an edge. These are only HD Video categories. But you can convert them based on Devices you use, to Web videos, do Editing, General Video and General Audio.
Performance
Performance metrics speak that DRmare M4V works slightly faster on Windows compared to Mac due to complex Fairplay encryption. When tested on Mac, it works literally 30X faster than other video converters. That said, the latest DRM decryption algorithm does perform well compared to previous ones. Even though the performance depends on many other factors like RAM, CPU, GPU etc, we took the same benchmark systems for comparing it with other software. As anticipated, DRmare M4V works like charm (to be frank, more than expected). Taking everyone to surprise, the lossless conversion catch hold of original subtitles, closed captions and 5.1 audio tracks. You feel no difference between original iTunes video and converted video (apart from DRM).
How does it work?
With the decent and robust UI, it is a cake walk to convert your DRM protected iTunes videos. DRmare M4V Video converter converts the DRM protected videos to DRM free videos in 4 simple steps.
Select the video you want to convert
Select the output format
Select the destination folder
Click Convert
Navigate to destination folder to watch the converted video.
Minimum Requirements
For the smooth functioning of DRmare M4V video converter, the minimum requirements should be as mentioned below.
OS – Mac OS X 10.8, 10.9, 10.10, 10.11, 10.12 (including the latest 10.12.3)
Processor – A processor with processing speed of 1 GHz and above
RAM – 512 MB and above (Better go with 1 GB of RAM)
Monitor – 1024 X 768 px or higher
iTunes – 12.7 or below (Updated iTunes works more smoothly)
Note: DRmare M4V video converter supports multiple platforms. Don't worry if you are a Windows user. A seperate Windows version of DRmare M4V video converter is also available.
Supported Output Formats
DRmare supports various output formats for Videos as well as Audios. Widely used and highly supported formats are listed here.
Video Formats – M4V, MP4, MPEG, MKV, AVI, WMV, ASF, 3GP, HEVC, MOV, FLV, OGV, DivX, WebM etc
Audio Formats – M4A, MP3, AAC, OGG, WAV, WMA, ALAC, FLAC, M4R, M4B, AIFF etc
Trial Version – Must Try
All these features we have discussed here are part of the premium version of DRmare M4V video converter. But to find the essence of it, make sure you try the trial version before heading towards premium version. We bet you will never regret the data you had spent on downloading this software. Moreover, you would like to get the premium version as soon as you start using trial one.
Final Words
In short, DRmare M4V is the best in market video converter to remove DRM protection. It comes handy in converting DRM protected iTunes files to high-quality M4V or MP4 videos. Enjoy the greatest picture quality of the original purchased on iTunes as well as device of your choice with DRmare M4V Video Converter. The actual price of DRmare converter for Mac is $54.95. Grab it now at a discount of flat $10 i.e., $44.95. Sounds like a great deal, right?
Lossless conversion of DRM iTunes M4V videos to DRM free videos is a cake-walk with DRmare M4V converter for Mac users. DRmare M4V converter for Mac does the job at blazing speed and you will be absolutely stunned with its performance. Try the trial version and you will regret the "delay" in getting the premium version.