It is 2016 and no one really uses DVDs in their day to day life but if you go 10 years back then you'll that DVDs were the most advanced way to store data, and just like everyone else, I used them to store pictures, videos, movies and what not. Now if you come back to 2016 you will realise that storing data is a lot more easier in USB sticks, External Hard Drives and even on the Cloud but if you are one of those guys who back in the day stored all the pictures, videos etc on a DVD then you might know that these days storing something on DVDs is not the best option.  Why? Because they are fragile and the ultrabooks don't even come with a CD-ROM to read them. Thus, it is suggested to copy all the data that you have on your DVDs to some other storage device.
But, wait. It is not as easy as you think. Most of the times, the audio and video files stored on the DVD are in a VOB format which, is definitely not the easiest format for a lot of devices to play. So if you are interested in playing audio and video files stored on your DVD on your laptop or your smartphone then you first need a DVD ripper software to convert the DVD files to a mainstream file format in order to play it. There are tons of such software's which you can find all over the internet, but the one which stands out of the crowd is the DVDFab DVD Ripper.
If you have spent some time with DVDs then you might know that DVDFab is one of the oldest players in this industry. Grab a cup of coffee and join us until the end of the article as we review DVDFab DVD Ripper.
DVDFab DVD Ripper: The Review
DVDFab DVD Ripper comes with tons of different features. But are they really worth $49? Check it out below!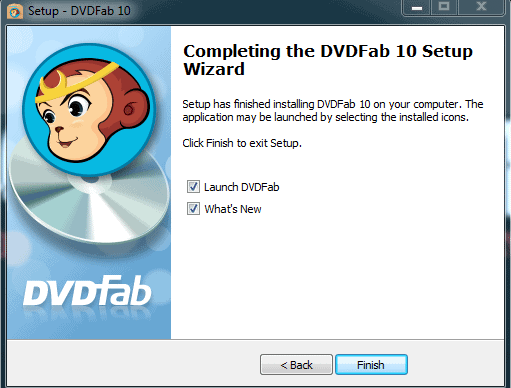 Rip to different formats
DVDFab DVD Ripper allows the user to choose from a wide range of formats. This includes all the popular formats such as H.265, MP4, MKV, 4k, MPEG etc. Apart from this, the user gets the option to choose from a wide range of audio formats as well like MP3, MP4, WMA, M4A etc. And if you are technologically ahead than most of the people and somehow own a 3D device then you can even use this software to rip your 3D content in 3D formats such as 3D AVI, 3D MKV etc. Now what this means is that DVDFab DVD Ripper will help you to rip DVDs no matter what's the content inside.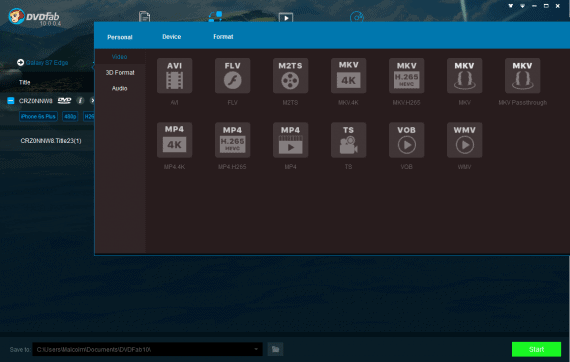 Preset Profile for different devices
Sometimes it happens that you may not know the suitable file format for your device. If you are in a similar situation then you don't need to worry anymore as this software comes with different presets that can be used. This software has more than 100 presets for devices like Kindle, iPhone, iPad, Xbox etc. So if you own any of these or the other 100 devices whose preset is available in this software then all you need to do is to select your device and rip the content, rest would be taken care by DVDFab DVD Ripper.
Advanced Control
Unlike other DVD ripping software's, DVDFab DVD Ripper comes with advanced options which give the user a complete control on the output of the video/audio file. If you know your way around the advanced settings then you can easily rip the DVD contents in a smaller size without actually compromising much on the quality. This software allows you to have control over options like bit rate, frame rate, aspect ratio, channel, volume and deinterlacing. You can even use the crop tool to crop the video and play a portion of it. If you want the video to play from a particular point and end at a particular point then you can do that by choosing the start and end segments of the video. The software even shows you the size of the output file as you play with the settings.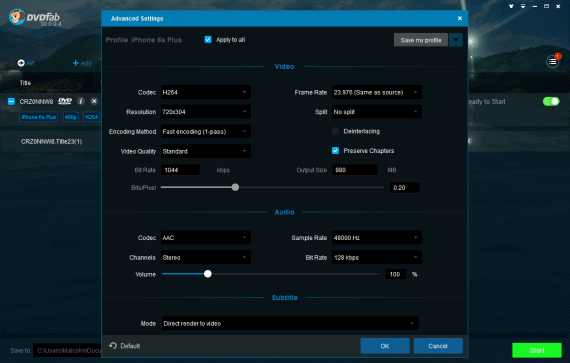 DVDFab DVD Ripper even comes with a batch file mode which allows the user to rip multiple files at once. There is also a detailed preview of the conversion available which is really handy.
Pricing and Availability
DVDFab DVD Ripper is available for both; Windows and Mac. This software is a paid software but thankfully you can download DVDFab DVDRipper 30-day trial to try out the product. Once you are satisfied with it then you can purchase it for $49.
20% Discount for Geek Dashboard Users
Use Coupon Code: FAB-LZG-OFF 
Conclusion
DVDFab DVD Ripper is undoubtedly one of the best DVD ripping software that you can get. The wide range of file formats it supports is simply incredible. And the different device presets are a cherry on the cake. Despite having so many features, this software is really easy to use.
If you are someone who is having lots of movie DVDs and is looking for a solution to rip them all easily, then DVDFab DVD Ripper would be the best solution.