There is plenty to get excited about in 2019, as 5G phones are ready to take over your world. Just like any college going students, you must be wondering right now: "What phone should I get for my communication needs in 2019 without breaking the bank?"
We totally get why a smartphone is an absolute necessity for college going students; it's just like having a mini laptop in your pocket. Your smartphone can help access your university email at any time of the day and get instant updates. If you need to research a few points for your essay assignment before the final submission, a smartphone can be really convenient. It would also be your lifeline to Twitter and Facebook too and help you download and stream movies and play games when you want a breather between gruesome studying sessions.
So if you are looking for the most user-friendly upcoming smartphone for your communication and entertainment needs at college, here are our top 5 picks:
1. Samsung S10
Samsung would continue to hold its position as a leading brand and is all geared up to introduce the 5G enabled Galaxy S10 as a direct competition to Apple's latest iPhone version. While Galaxy S10 may not make radical changes to its design, it does promise its users a spectacularly beautiful color scheme unlike the gradient one used by other ones. Galaxy S10 is supposed to come with four cameras on the back and two selfie cameras on the front.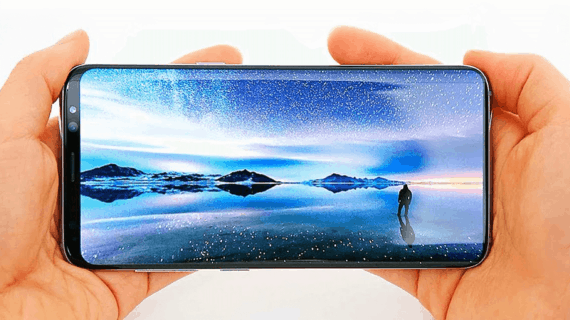 This feature is most suitable for those students who are avid Instagram posters.  The screen size of Galaxy S10 is to be 6.7-inch. There is going to be an ultrasonic fingerprint sensor embedded in the display. Thanks to the 5G technology, the S10 promises faster downloading and uploading speed for your files, gaming needs, as well as slicker movie streaming. The expected price of Galaxy S10 is $1000.
2. Huawei P30
Huawei is diligently working towards introducing two innovative phones, i.e., P series (slated for release in March 2019) and Mate series (set for release in October 2019) containing lots of cutting-edge features in line with Apple and Samsung. P30 would have a Hisilicon Kirin 980 chipset, the energy efficient yet speedy 7nm processor, a sliding camera with three lenses, optical zoom, bottom speakers, and much much more.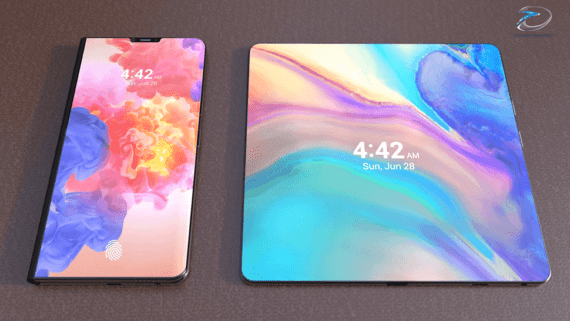 However, Huawei is still working on the 5G aspect in the chipsets that offers better connectivity, battery life, and speed, which is awesome when you are on the go around the campus. One exciting feature that we are looking forward to is the promised foldable aspect in the upcoming Huwaei sets.  The predictable price of HUAWEI P30 is around $800.
3. OnePlus 7
OnePlus isn't far behind in the 5G race.  This Chinese brand has always been mindful about speed, performance, and faster loading time of apps. That's why its technical team is giving a lot of time to the hardware of OnePlus 7. It is promising to offer superfast data transfer speed and a 4300 mAh battery. So if you happen to be a multi-tasker, this phone would help you quickly switch gears among browsing the internet for writing tips, guidelines, and free college essays, playing MMORPGs or watching a movie.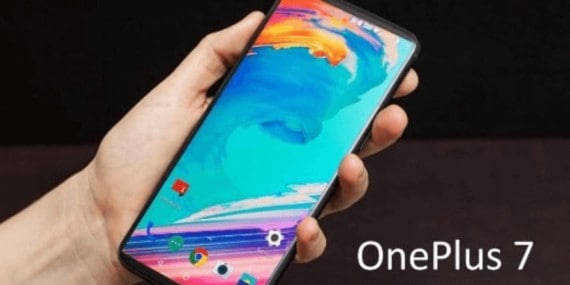 Considering how well OnePlus 6 has done, the latest offering is bound to fulfill the expectations. A Gorilla Glass6 protection and dust and waterproof design are supposed to keep your phone safe from accidental scratches and spillage. $589 might be the starting price for an 8GB One Plus 7 smartphone.
4. Sony Xperia XZ4
Sony has seldom disappointed its users, so we can anticipate even greater things being in store from its side in the coming year. The upcoming version of Sony Xperia XZA touts a 6.5-inch OLED display, with a fingerprint sensor.  The RAM is supposed to be bigger, and the internal storage is also likely to be pretty huge. This means that you really get to keep all your heavy videos, without having to choose which one to delete and which one to retain.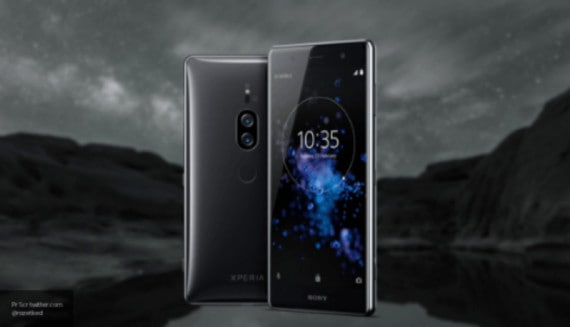 Above all, a 3420mAh battery is likely to give you more backup time, as the battery can reportedly run for a week (now what can be better than that!). The Android software is the advanced 9.0 Pie, and the chipset happens to be Snapdragon. The anticipated price of Sony Xperia XZ4 is above $700.
5. iPhone XI Max Or  iPhone 11
An iPhone is an iPhone, no doubt about it! Since iPhone is cautious about introducing any drastic changes, everyone is excited about what 2019 brings to fore for iPhone lovers. Apple is trying to develop 5G modem by collaborating with MediaTek, so it appears that it is working hard on the 5G aspect. Some expected features are to be AMOLED display of 5.8 inches (no home tab and no bezels), a better resolution, 3x optical zoom due to a triple camera lens, and a sharper and high-contrast video playback promise.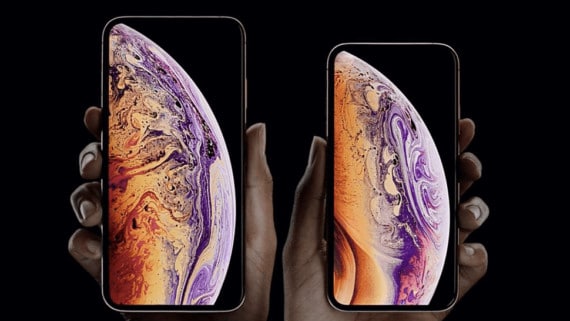 The most stunning feature yet is the facial recognition unlock thanks to the TrueDepth Camera System. Apple's stylus support just might be there too to serve quick note-taking and scribbling needs in class, but that's all speculative right now. iPhone XI is also water and dust proof.
Furthermore, charging can be done wirelessly so no hassles of carrying around a charger in college. With all these nifty features, the price tag would be well above $1,150.
While the needs of a college student might not be any different from an average smartphone user, a few things need to be considered when making a purchasing. The handset should be sleek and super stylish, as you want something that you can proudly carry around the campus. However, your smartphone's price should also be pocket-friendly since you don't have a lot of cash to burn at this stage.
Powerful flagships like iPhone XI and Samsung Galaxy S10 are going to give you topnotch performance for your multi-faceted needs, but they can be pretty expensive. On the other hand, the upcoming versions of Xperia XZ4 and OnePlus 7 would give you more value for your money. Therefore, the question as to which smartphone is best for you in 2019 from the above mentioned five would depend upon your personal requirements, preferences, taste, and budget.