Education has evolved greatly over the last two decades – who would have thought that we would be able to take a degree online or study from the comfort of our own home using video chats? The internet and online world has allowed education to truly bloom and it is now more accessible than ever. Students are no longer simply confined to a classroom – they can learn from their smartphone or laptop, and seek advice and help with a few simple taps of their keyboard.
If you are a student and want to improve your learning, or you simply want to broaden your horizons and take up something new then you are in luck! As mentioned, you can now learn from your smartphone – to that end, we have gathered 10 top educational mobile apps for your benefit.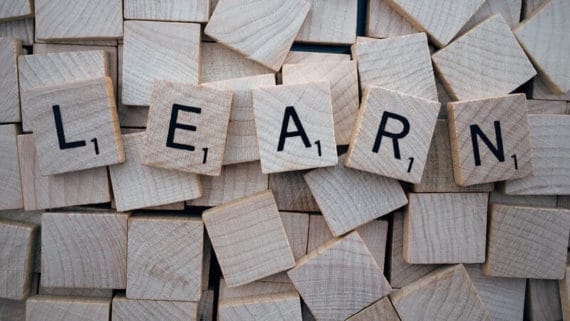 Here are 10 learning apps for iPhone and Android that cover a wide range of subjects and topics:
1. Udacity
Udacity is one of the most popular and well-known online learning courses available today. This app is available on both Android and iOS devices and is free to use – some of the courses do have a price tag, but there are plenty of free ones too. Udacity covers lessons involving in-demand job skills i.e. skills that many companies are looking for such as computer programming, artificial intelligence, machine learning and app development. You can really specialize through Udacity and you can gain a nano-degree too!
Download on App Store
Download on Google Play
2. Brainscape
With Brainscape you can supposedly double your learning speed – this is a bold claim! This unique and interesting app allows you to create flashcards on different subjects and then take quizzes to test and improve your knowledge.
The basic app is free to use and you can upgrade to a premium subscription for $10.00 per month. If you are struggling with your school work or need a handwriting essay, don't forget that there is also a myriad of essay writing services available where you can have custom essays written for you. Use this service together with apps like Brainscape to really propel your education and learning.
Download on App Store
Download on Google Play
3. Ready4 SAT
This is a magnificent app that allows you to effectively prepare for your SAT exams. Ready4 actually provide a variety of apps like this and their reputation is fantastic. Ready4 SAT provides you with actual text examples and allows you to become comfortable with the format of the SAT questions.
You can also test your knowledge and learn about specific subjects you feel need work. What makes this educational app even more superb is the fact that it is free!
Download on App Store
Download on Google Play
4. edX
This amazing app presents higher education to the masses and allows students to learn from prestigious institutions such as McGill and MIT. Using edX you can join in online lessons and lectures, and take a myriad of quizzes and assignments. There is a myriad of different subjects and disciplines covered and you can even gain certification at the end of the courses. This is not a free app, but the cost is certainly less than enrolling in college!
Download on App Store
Download on Google Play
5. Wolfram Alpha
Wolfram Alpha is essentially a repository of educational information. This program uses algorithms and a huge collection of data similar to Apple's Siri to provide accurate answers to your educational questions. You can ask the app literally anything and you will receive the answer in an instant – the answers are highly accurate and you can learn about anything from science and math to history and geography!
Download on App Store
Download on Google Play
Download on Windows Store
6. Khan Academy
The Khan Academy is a well-respected and useful education app for students that boasts over 10,000 videos and learning aids. This online app boasts a staggering amount of content and you can learn subjects such as math, science, physics, biology, business, and economics.
Whilst other mobile learning apps only concentrate on a few subjects, Khan Academy has a greater variety. Furthermore, Khan Academy is free to use – it's the perfect learning aid for students!
Download on App Store
Download on Google Play
7. Duolingo
Have you ever wanted to learn a second language or maybe you are taking a language class at school and need additional help? If so, Duolingo is the perfect online education application. This app was launched in 2014 and since then has become immensely popular. Duolingo teaches you a second language in manageable bitesize chunks – you can take quizzes and play mini-games to help learn simple words and phrases.
This app features progression and the lessons become more difficult as you continue – Duolingo really is one of the best language learning apps available.
Download on App Store
Download on Google Play
8. Coursera
Coursera is a fantastic online school. This super app available for both Android and iOS devices has a magnificent range of classes and lessons that you can take. The number of different courses available spans into the thousands and the subjects covered include math, science, and technology.
The app has a simple interface and features a mix of both free and paid courses – some of the classes even result in certification once you have successfully completed them!
Download on App Store
Download on Google Play
9. Udemy
Udemy is another of the heavy hitters in the world of education apps for students. This app uses a course based system and you can take up a wide range of both free and paid courses on a wide range of subjects. The courses cover many different industries and learning angles including apps, cooking, languages, and even public speaking. When learning, you will watch a plethora of videos and progress through coursework and tests.
Download on App Store
Download on Google Play
10. SoloLearn
This mobile learning app is available through the Google Play Store and has a fantastic range of lessons and advice relating to computer programming. SoloLearn offers courses in languages such as HTML, Java, and C++ plus a boatload more. The app is free, and each language has its own dedicated section packed full of awesome lessons and tips.
Download on App Store
Download on Google Play
There you have it – 10 awesome mobile education apps for students and those wishing to improve their knowledge. Its little apps and services such as these that really do make education that much more enjoyable and rewarding! If you have had any experience using the above apps then let us know your thoughts.